A Healing Resource for the Jewish High Holiday Season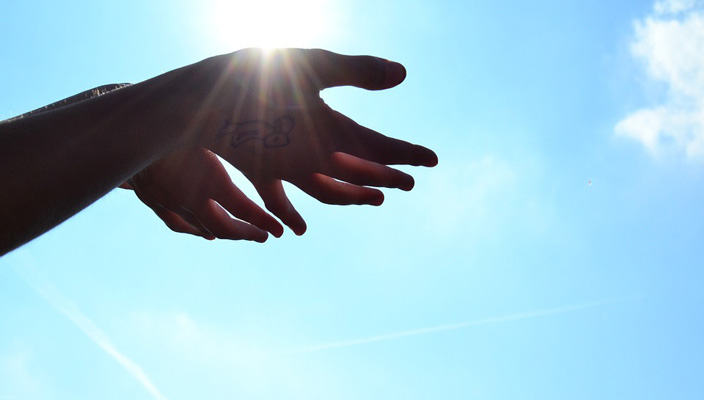 From the beginning of the Hebrew month of Elul -- one month before Rosh Hashannah -- and all the way through the holiday of Sukkot, traditional Jews add Psalm 27 to their daily prayers. One would think that, chosen for this season of repentance, the Psalm would focus in on human shortcomings and our resolve to do better in the coming year/s. But, as you'll see, the focus of Psalm 27 is confidence and security in the shelter of the Almighty (however one may understand these notions), an intimate relationship of care and protection, and a very concrete, persistent request of God to rally against besieging foes.
Clearly, then, Psalm 27 has much to offer those of us struggling with illness -- whether as patient, family member or friend, or health care provider. Our tricky "balancing" act of acceptance and activism, of living in the moment but fighting for the future, finds expression in these ancient words attributed to King David. Read it through and see what phrases or ideas resonate for you; consider revisiting the Psalm, with some regularity, alone or with close ones, during this season of Return and Response. Perhaps it will trigger your own creative writing effort to articulate your deepest prayers. It will certainly link you to a community and a tradition of support, faith, affirmation, and hope.