Image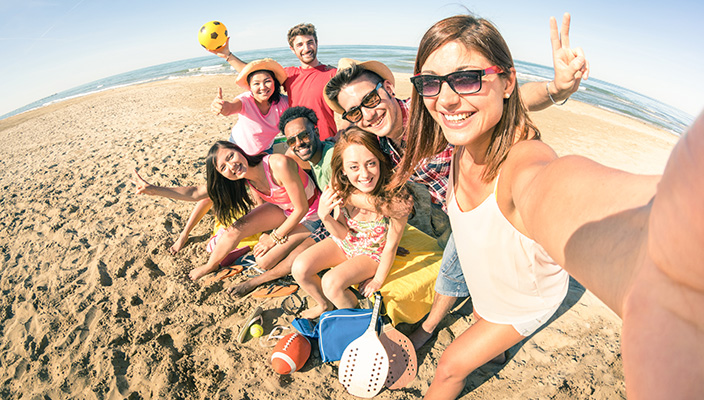 Because Yom HaZikaron (Israeli Memorial Day) and Yom HaAtzmaut (Israeli Independence Day) fall back to back on the Hebrew calendar, Independence Day festivities begin almost immediately after the mourning and solemnities of Memorial Day.
As Memorial Day ends, Jewish Israelis will…
Celebrate in the streets: That evening, Israel's cities will provide hours of endless entertainment in the form of live shows, concerts, fireworks, food stands, bands, and more. If you plan to be among them, be warned: There are thousands of people in the streets, and some of them will be throwing confetti at strangers in celebration!
 
Watch the live formal ceremony: Israelis who have young children at home or are simply too tired to party will tune into the national ceremony in Jerusalem. This is when winners of the Israel Prize receive the prestigious award for their contribution to the Israeli society in various fields of achievement: science and technology, education and culture, security and economy, and coexistence.
 
Go out clubbing: Going out to clubs is always a popular activity in Tel Aviv, Israel's city that never sleeps, but it's especially favored on the evening of Yom HaAtzmaut. Hebrew music takes over the dance floor, with the best Israeli DJs playing Israeli techno as well as favorite oldies.
 
Enjoy nature: Many young Israelis head toward the forests around Jerusalem, the mountainsides of the Negev, or the shores of the Mediterranean Sea for independent all-night parties using their own equipment, including speakers, booze, lights, and a generator for electricity. Once the party ends, many partygoers will avoid driving by simply pitching a tent in the wilderness and enjoying a peaceful morning in nature the next day.
 
Join singalongs and karaoke: On Independence Day, you can find Israelis of all ages sitting in the park at any central town, singing together in loud voices as they belt out all variety of Hebrew songs: old and new, Israeli artists singing in English, Mizrahi songs, techno music, rock, music both sad and happy… all are welcome!
The following day, when Independence Day is in full swing, Israelis may celebrate in any of the following ways, to name a few:
Visit an army base: On this day in particular, many army bases open their gates to families who take pride in those places. Parents show their kids what was their military service in the IDF (Israel Defense Forces) was like and provide some food for thought for Israeli youth who have not yet turned 18.
 
Take a walk in a national park: There are dozens of national parks all over the country, offering water hikes, rock climbing, mountain biking, and much more. Israelis love exploring nature any day of the year, but especially on their state's birthday.
 
BBQ: Like Americans, Israelis often celebrate Independence Day with cookouts, but the Israeli version is different from the American one in a few ways – especially in the sheer volume of hummus consumed alongside any BBQ dish!
 
Watch air shows: Each Yom HaAtzmaut, Israeli air force acrobat airplanes perform fantastic, daredevil maneuvers in the sky, resulting in vibrant shapes and colors in the air courtesy of the IDF.
 
House parties: Many Israelis will play host on Yom HaAtzmaut, inviting friends over for a private party that combines some of the options above: BBQ, watching the airplanes maneuvers, and listening to the radio to hear the results of the annual contest that declares the best song of the year.
Nadav Savaia served as the Union for Reform Judaism's senior shaliach (Israeli emissary) in North America.