Image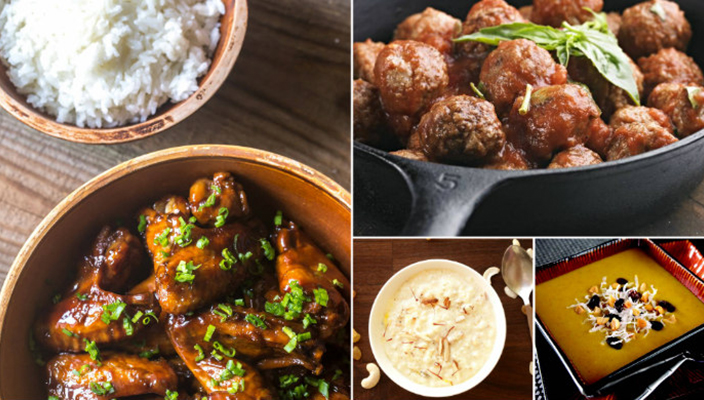 Did you know that India's Jews come from four distinct groups who can trace their Indian roots back to ancient times? The four groups are Bene Israel, Cochin Jews, Sephardic Jews from Europe, and "Baghdadis" from Iraq. Cochin Jews trace their ancestry to the lost 10 Tribes, who came with King Solomon in search of spices; the Bene Israel claim they are descendants of the 10 Tribes of Israel.
As in all Jewish communities around the world, Indian Jews translated their culinary tastes and the laws of kashrut to embrace the foods of the region.
In her cookbook Entrée to Judaism, ReformJudaism.org's food editor Tina Wasserman explains that for India's Jews living along the spice route, pepper, cinnamon, allspice, nutmeg, and cloves were readily available and used in their cooking. Hot peppers, especially green ones, and coconut milk also figured prominently in Indian Jewish cuisine. Since there is no dairy in coconut milk, it was used to enhance many meat dishes.
As we say in Jewish homes worldwide, b'tayavon (bon appetit)!
Whether for Shabbat or Super Bowl Sunday, these wings are easy to make, messy to eat, and a delicious interpretation of Indian cuisine. Wasserman suggests using chicken wings for casual dining but cutting them into drumettes (by removing the tip of the wings) for more formal gatherings.
The flavor in these tasty meatballs is thanks to the spices commonly used in Indian cuisine, including garam masala – a blend of ground spices that typically includes peppercorns, cloves, cardamom pods, mace, bay leaf, cumin, and coriander. Wasserman's recipe binds the ingredients with matzah meal for a modern – and Jewish! – touch.
The name means "fire water" but Wasserman's easy-to-make soup isn't actually too spicy. Serve it over rice to make it into an entrée.
Nothing says Indian cuisine quite like the classic and aromatic chana masala (literally "chickpea spices"). Chef Katie Simmons' recipe offers an aromatic, vegetarian stew that packs some heat with a few small green chili peppers.
Here's an easy and delicious Indian dish you can make to serve at your Purim meal, or any time. Serve it alone, over rice, or atop a salad.
Guests won't be able to resist these appetizers, pockets of dough stuffed with potatoes and peas, spiced with red pepper, fresh ginger, and garlic. Wasserman's hack: Use wonton skins instead of dough for time-saving, delicious, crispy results.
Mangoes are popular in Indian cooking, and this dressing tastes as good as it looks. Try it on your favorite salads!
Chef Maunika Gowardhan's rice pudding, called payasam, is a beloved dessert in India often served at special occasions. Her recipe uses a blend of full-fat milk and coconut milk to achieve the perfect consistency. Aromatic Basmati rice is its base, and jaggery gives this payasam its sweetness and caramel color.