Image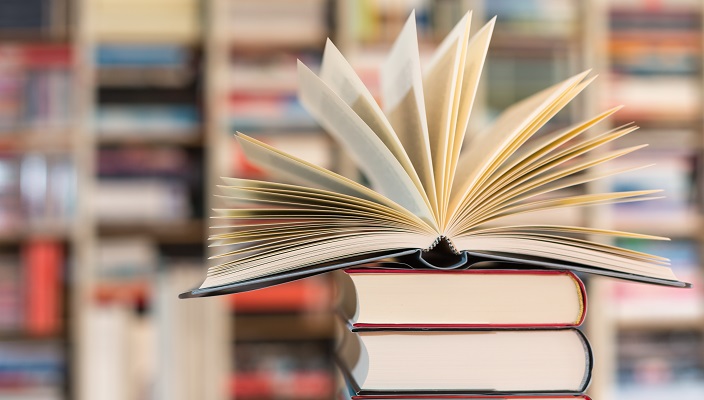 To be Jewish, in large part, means to take justice seriously. Just like generations past, the Jewish community today is directly called to elevate marginalized voices, dismantle systemic oppression in all forms, and learn about how to be the best activists and advocates we can be.
The more we learn, the more we challenge ourselves, and the more our communities have the capacity to become bastions of diversity, equity, and inclusion. However, many of us may not know exactly where to start, so we have a few books we recommend to help prepare you in your and your community's fight against oppression.
This rich collection of essays explores what it means to be a Jew committed to justice. Rooted in both Jewish sacred text and voices from today's esteemed Jewish leaders, this book discusses topics such as racial justice, LGBTQ+ rights, women's health, healthcare, and organizing work.
This incredibly important memoir by Ibram X. Kendi provides a sobering discussion about the insidiousness of racism and how it had entrenched every aspect of society. Drawing on his own awakening to the reality of racism, Kendi explores what it means to be an antiracist and provides new ways to look at and think about one another and ourselves, as well as how each and every one of us can create an actively antiracist society.
In addition to being an oft-cited source of Jewish wisdom, many ways, Pirkei Avot is considered by many to be the first recorded manifesto of social justice in Western civilization. In his commentary, Rabbi Dr. Shmuly Yanklowitz takes a look at this text through the perspective of a 21st-century rabbi and scholar in a way that bridges ancient wisdom and contemporary activism.
4. Confronting Hate by Deborah Hart Strober and Gerald Strober
This biography centers the late "human rights rabbi" Marc Tanenbaum, a social justice and interfaith relations advocate. Chronicling his awe-inspiring career, Confronting Hate explores Rabbi Tanenbaum's involvement in the historic Vatican II Council, which was a milestone for Jewish-Catholic relations, his commitment to Jews in the Soviet Union, and his interactions with Martin Luther King, Jr. and various U.S. presidents, to name a few.
Strange Hate takes a hard look at antisemitism and racism as a whole, exploring the strangeness behind antisemitic and racist "selectivity," i.e. when antisemites profess their love for Israel, when antiracist activists engage in antisemitic rhetoric, and when racists decide which members of marginalized groups are OK to love or hate.
Kahn-Harris' book is a blunt reminder that we are far from complete in creating antiracist, equitable societies, and that we can only achieve them by abandoning selective hatred and embracing diversity.
Poverty, class inequality, and tzedakah are integral to who we are as Jews, and Jewish social justice extends to how we view and spend money. This addition to the CCAR Press Challenge and Change series explores the ethics of money, and how our relationship with money should be rooted deeply in Jewish values.
For many, the American education system has failed to adequately teach its children about racism. Guo and Vulchi realized how much they were failed by this system as well, and their book documents their experiences talking to over 150 Americans from many walks of life to better understand how much racism affects every aspect of society.
While this is not a step-by-step guide to LGBTQ+ social justice, this collection of prayers, poems, liturgy, and rituals serves as both a spiritual resource and a celebration of Jewish gender and sexual expression.
Mishkan Ga'Avah is not only a source of sacred affirmation for this diverse and beautiful cohort of the Jewish people, but also for straight and cisgender Jewish allies to better understand the inherent queerness of Judaism.