Image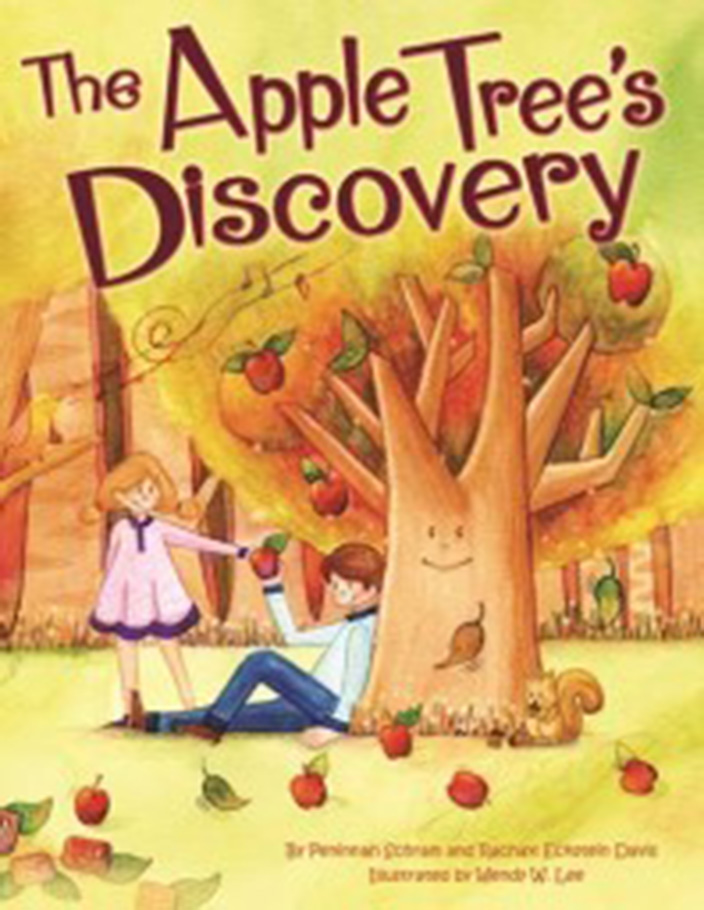 Title: The Apple Tree's Discovery
Author: Peninnah Schram and Rachayl Eckstein Davis
Illustrator: Wendy W. Lee
Publisher: Kar-Ben
Intended for Ages: 4-5 years
Jewish Customs: Tu BiShvat, Samei-ach B'chelko (contentment) 
Synopsis
A little apple tree in the middle of a forest of majestic oaks wants more than anything else to have stars in its branches, as the oaks seem to have. God advises the apple tree to be content as it is and, eventually, the little tree makes a happy discovery.
Highlights
This story shows us that everybody is special in their own way. The little apple tree is jealous of the beautiful stars it sees through the oak tree's branches, and wishes it, too, could be adorned with stars. At the end of the story, God causes the wind to blow an apple down so hard that it breaks open to reveal a star inside. The little tree realizes it, too, is beautiful and special. This goes to show that we are all special in our own way―inside and out. Listen to and learn Every Apple Has a Star, a song inspired by this story about the special star inside each one of us.
A lesson about patience as the tale cycles through the seasons. It takes nearly a year for the little apple tree to find the star inside its apple. This story gives your child a chance to understand the passage of time as the tree gets its leaves, blossoms, and eventually bears fruit. If you plant a tree (or anything from seed) together, this lesson will play out in real time.
Jewish Topics for Family Discussion
Customs, traditions and foods related to celebrating Tu BiShvat: Since this book is all about trees, it is a great springboard to celebrate the holiday of Tu BiShvat ― the Jewish birthday of the trees. Explore this ecological holiday with Shalom Sesame's videos and family projects! You could even host or attend a Tu BiShvat seder at which you express gratitude for trees and eat from a menu comprised only of tree products!
The value of being happy with what you have: Samei-ach B'chelko. Jewish sages have asked "Who is rich?" and quickly answer, "Those who are content with their lot." The little apple tree was upset that it didn't have what the other trees supposedly had. Children (and adults!) can relate to that, but this story helps us to be grateful for what we do have ― talents and personalities, not just material objects.
PJ Library® provides the gift of free Jewish books and music to families raising Jewish children between the ages of 6 months and 8 years. The Apple Tree's Discovery has been one of the popular selections for the 4-5 year old children who subscribe to PJ Library®. Enroll your child to be a part of this exciting program.