Image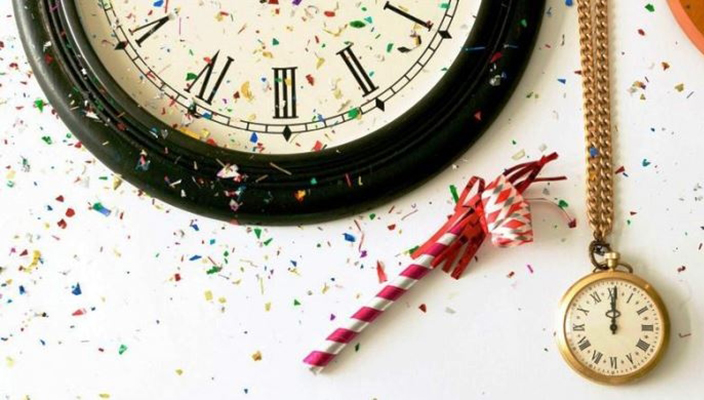 The start of the secular new year is commonly a time for making resolutions for individual betterment in the year to come. Why not incorporate some Judaism into your New Year's resolutions? Here, we've compiled seven Jewish resolutions and how ReformJudaism.org can help you accomplish them in the year to come. Happy New Year!
1. Become a more observant Reform Jew. 
Been meaning to join a synagogue but just didn't make it a priority last year? Now's the perfect time! Find a Reform congregation near you and start by attending ShabbatShabbatשַׁבָּת"Sabbath;" plural: Shabbatot. Refers to the 7th day of Creation. In the Hebrew Bible, Shabbat is juxtaposed to the construction of the Tabernacle that carried the tablets of the Law throughout the period of wandering. The rabbis of the Talmud determined, therefore, that all the categories of work that were required to construct the Tabernacle would cease on the 7th day. There are 39 categories of work as noted in the Talmud. The goal is to cease effecting change in the world through work of any kind and to become "one" with God, community and the environment through prayer, study, community, and rest. services online. And if you are looking for more than just shulShulA synagogue. , try observing the Day of Rest with our resources for at-home Shabbat observance.
You can also prepare for Jewish holidays, read answers to common Jewish questions, and learn more about Jewish rituals and lifecycle events.
2. Make a commitment to social justice. 
Social justice is an essential component of Reform Judaism. To be a Reform Jew is to hear the voice of the prophets in our head; to be engaged in the ongoing work of tikkun olamtikkun olamתִּקּוּן עוֹלָם"Repair of the world;" Jewish concept that it is our responsibility to partner with God to improve the world. A mystical concept of restoration of God's holiest Name to itself and the repair of a shattered world. Often refers to social action and social justice. ; to strive to improve the world in which we live; to be God's partners in standing up for the voiceless and fixing what is broken in our society. 
Check out our Social Justice page and our friends at the Religious Action Center of Reform Judaism to get started exploring the Reform Jewish positions on issues like economic justice, the environment, reproductive rights, marriage equality, immigration reform, and more.
3. Study Torah more often. 
Studying Torah offers something for everyone, of all ages. On our Learning page, you'll find modern commentaries on the weekly Torah portions — a new one each week, plus robust archives — as well as resources to bring the stories and lessons of the Torah alive for young children, grade school children, and teens.
 The easiest way to commit to a new year filled with Torah and Jewish learning is to sign up for Ten Minutes of Torah, a one-page email each day on a topic of Jewish interest. It only takes 10 minutes a day to get started on a lifelong journey. Spend 10 minutes a day — and before you know it, you'll have completed 100 hours of Torah study!
4. Strengthen (or start!) your relationship with Israel. 
The State of Israel is at the very core of Jewish identity and Jewish peoplehood. On our Israel page, you'll learn about life in Israel, traveling to Israel, and even making aliyahaliyahעֲלִיָּה"Going up." The honor of being called to recite the blessings before and after the Torah reading. Also refers to immigration to Israel, to "make aliyah" to Israel; plural: aliyot. Lit. "Ascent."  to Israel. read up on historical sites and tourism hotspots, educate yourself about Progressive Judaism in the Holy Land, and get to know a little bit more about Israel and her neighbors.
If you're a young Jewish adult between the ages of 18 and 26 who's never been to Israel, you can even sign up for a free trip to Israel — no strings attached! — through Birthright Israel. 
5. Take a class about Judaism.
You don't have to be Jewish to be curious! Learn more about Jewish spirituality, ethics, practice, and community through our engaging classes. URJ and Reform congregations provide classes to help you explore and understand Judaism. Visit our Judaism Classes page to find a course online hosted by the URJ or your local congregation.
6. Focus on health and wellness. 
Jewish tradition commands us to respect our bodies and to strive for health as a means of honoring our relationship to God. On our Health and Wellness page, discover Reform Jewish perspectives on a host of important topics, including mental illness, Jewish genetic diseases, substance abuse, chronic illness, infertility, and more. You'll also find personal stories from people whose Judaism has gotten them through difficult times and influenced their perspective on their own health issues.
7. Experiment with Jewish cooking. 
Kugel and mandelbrot and matzah ball soup, oh my!
Find the perfect Jewish recipe for any occasion on our Food and Recipes page, where you can browse tried-and-true Jewish recipes from Jewish chefs like Tina Wasserman, author of Entree to Judaism: A Culinary Exploration of the Jewish Diaspora. Watch a video to learn how to braid challah, ask Tina your pressing cooking questions, and even submit your own recipes to be featured on the site!
You can also sign up for The Jewish Dish, our monthly foodie email chock full of new recipes and other food-related content.
What Jewish resolutions will you make this secular new year?