Image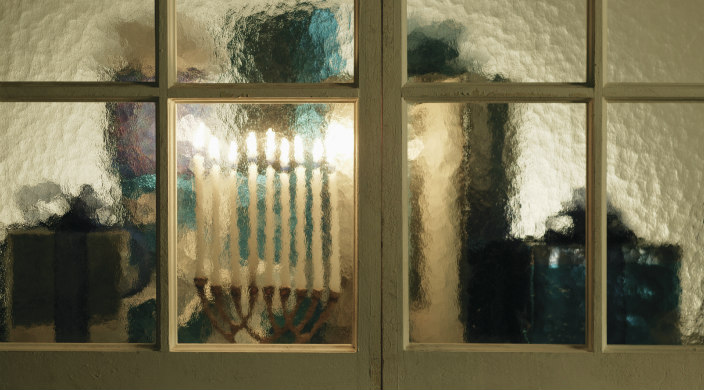 The candles on the menorah stand tall. Each one calls us to light the flames which reflect our deepest hopes and prayers:
The first is for freedom: may we treasure the freedoms we have been given and never forget those who are hated and enslaved simply because they are different.
The second is for justice: May we never take for granted the system of justice which our country holds so dear and never forget those who have been wronged by it.
The third is for peace. May we promote peace between people to ensure that lovingkindness and compassion abides.
The fourth is for mother earth: May we never stop working for the cleaning of the oceans, rivers, forests, air, land and space.
The fifth is for health: May the pandemic and its lasting effects be conquered soon and may everyone who is fighting on the front lines be cared for and protected.
The sixth is for our country: May the great waters that divide us be breached so that a peaceful transition of power will be complete.
The seventh is for healing: May all those in need of healing find the renewal and rest they seek.
The eighth is for hope: May we keep hope alive no matter what obstacles block our path, so that the other candles may continue to burn brightly.
May the light of these candles remind us that our spirit is the wick that burns steadily and brightly to rededicate our actions and our spirits in sacred covenant with the Eternal. Amen.