Image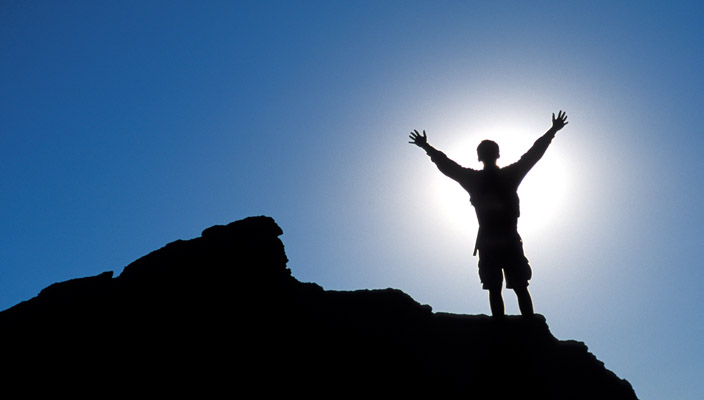 Be with me, God. I feel so lost. I can't seem to escape the dark cloud
that is hanging over me today. Help me, God. Give me strength
to combat despair and fear. Show me how to put my pain
into perspective. Teach me to have faith in the new day
that is coming. Thank you, God, for today's blessings,
for tomorrow's hope, and for Your abiding love.
Amen.
Teach me always to believe in my power to return to life, to hope, and to You, God,
no matter what pains I have endured, no matter how far I have strayed from You.
Give me the strength to resurrect my weary spirit.
Revive me, God, so I can embrace life once more
in joy, in passion, in peace.
Amen.
When I feel tainted, God, remind me that I am holy.
When I feel weak, teach me that I am strong.
When I am shattered, assure me that I can heal.
When I am weary, renew my spirit.
When I am lost, show me that you are near.
Amen.
May God heal you, body and soul.
May your pain cease,
May your strength increase,
May your fears be released,
May blessings, love and joy surround you.
Amen.
-Rabbi Naomi Levy
Talking to God: Personal Prayers for Times of Joy, Sadness, Struggle and Celebration
God, make me brave for life: oh, braver than this.
Let me straighten after pain, as a tree straightens after the rain,
Shining and lovely again.
God, make me brave for life: much braver than this.
As the blown grass lifts, let me rise from sorrow with quiet eyes,
Knowing Thy way is wise.
God, make me brave, life brings such blinding things.
Help me to keep my sight; help me to see aright
That out of doubt comes light.
-Author unknown, from Prayers for Healing, ed. Maggie Oman
Healing is both an exercise
and an understanding
And yet not of the will
nor of the intention
It is a wisdom
and a deeper knowledge
of the daily swing
of life and death
in all creation.
There is defeat
to overcome
and acceptance of living
to be established
and always
there must be hope.
Not the hope of healing
but the hope which informs
the coming moment and gives it reason.
The hope which is
each person's breath
the certainty of love
and of loving.
Death may live in the living
And healing rise in the dying
for whom the natural end
is part of the gathering
and the harvest to be expected
To know healing is to know that all life is one.
From the East End Temple's Service of Healing