Image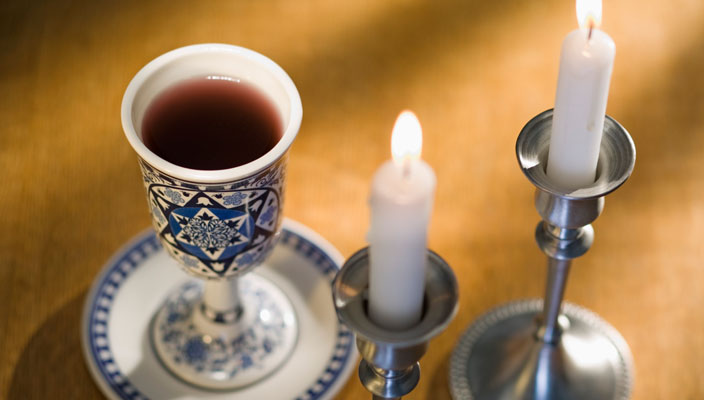 Common Prayers for Shabbat Morning
Chatzi Kaddish Shabbat Morning
Version of the Kaddish, praising God, that serves to delineate different sections of the service.
Hebrew Text
יִתְגַּדַּל וְיִתְקַדַּשׁ שְׁמֵהּ רַבָּא
בְּעָלְמָא דִּי בְרָא כִרְעוּתֵהּ,
וְיַמְלִיךְ מַלְכוּתֵהּ
בְּחַיֵּיכוֹן וּבְיוֹמֵיכוֹן
וּבְחַיֵּי דְכָל בֵּית יִשְׂרָאֵל,
בַּעֲגָלָא וּבִזְמַן קָרִיב,
וְאִמְרוּ׃ אָמֵן.
יְהֵא שְׁמֵהּ רַבָּא מְבָרַךְ
לְעָלַם וּלְעָלְמֵי עָלְמַיָּא.
יִתְבָּרַךְ וְיִשְׁתַּבַּח וְיִתְפָּאַר
וְיִתְרוֹמַם וְיִתְנַשֵּׂא,
וְיִתְהַדַּר וְיִתְעַלֶּה וְיִתְהַלַּל
שְׁמֵהּ דְּקֻדְשָׁא בְּרִיךְ הוּא,
לְעֵֽלָּא מִן כָּל בִּרְכָתָא וְשִׁירָתָא,
תֻּשְׁבְּחָתָא וְנֶחֱמָתָא,
דַּאֲמִירָן בְּעָלְמָא, וְאִמְרוּ׃ אָמֵן.
Transliteration
Yitgadal v'yitkadash sh'meih raba
b'alma di v'ra chiruteih,
v'yamlich malchuteih
b'chayeichon uv'yomeichon
uv'chayei d'chol beit Yisrael,
baagala uviz'man kariv,
v'imru: Amen.
Y'hei sh'meih raba m'varach
l'alam ul'almei almaya.
Yitbarach v'yishtabach v'yitpaar
v'yitromam v'yitnasei,
v'yit'hadar v'yitaleh v'yit'halal
sh'meih d'kud'sha b'rich hu,
l'eila min kol birchata v'shirata,
tushb'chata v'nechemata,
daamiran b'alma, v'imru: Amen.
Translation
Exalted and hallowed be God's great name,
in the world which God created, according to plan.
May God's majesty be revealed in the days of our lifetime
and the life of all Israel —
speedily, imminently.
To which we say: Amen.
Blessed be God's great name to all eternity.
Blessed, praised, honored, exalted,
extolled, glorified, adored, and lauded
be the name of the Holy Blessed One,
beyond all earthly words and songs of blessing, praise, and comfort.
To which we say: Amen.