Image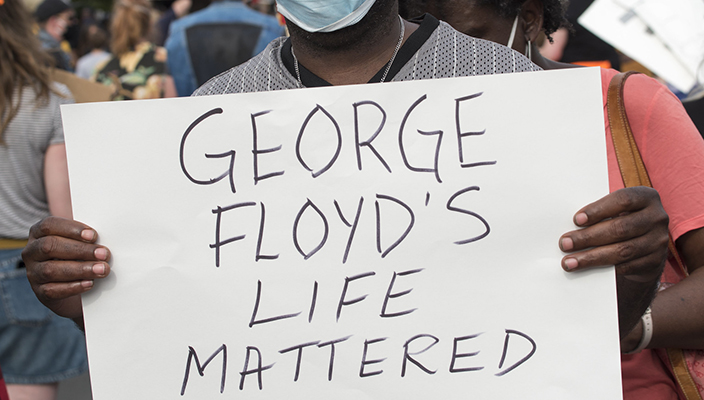 This Psalm of Protest is in memory of George Floyd, killed by police in Minneapolis. With a knee on his neck, the officer pinned the unarmed and handcuffed Floyd to the ground as he pleaded for help.  
I'm not anti-police; I have written several prayers for police and first responders. But be clear: No one should die in police custody, and systemic racism must end. Period.
This is a prayer against brutality, abuse of power and racism. Here are all of my Psalms of Protest. 
Strangled by Police: Psalm of Protest 17
A psalm of protest,
In memory of George Floyd,
Sung at the gates of justice,
When black men are strangled in the streets,
When power is abused and jails overflow,
When the voiceless are forgotten and minorities misused.
Open, you gates!
Open to the cries of those murdered, jailed or harassed
For being black,
For being a person of color,
For being homeless, indigent, destitute or unwanted,
The detained, the hounded,
The pursued and the persecuted,
Those who are killed while being restrained.
Open, you gates!
Let righteousness flow forth as living waters,
And truth flow forth as healing balm,
To still the hand of violence and hatred,
To cure the heart of bigotry and racism,
To herald fairness and equality,
And bring justice to this land.