Image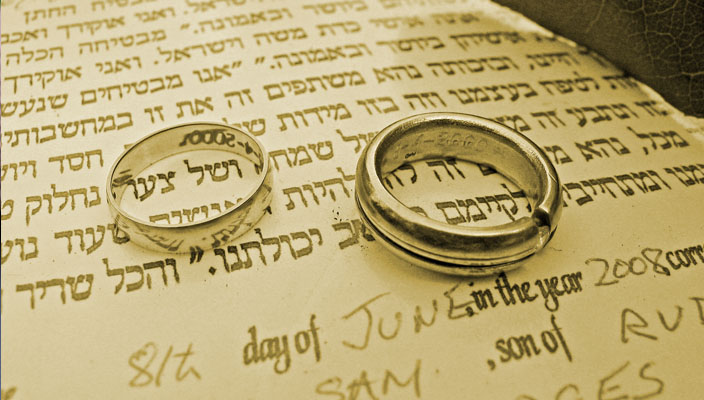 Translation
"I am my beloved's and my beloved is mine." God of all generations, we give thanks for the blessings that have graced our marriage, and we look back upon the day of our union with thankfulness. So may this joy be with us always: our way of life, loving and good, as we help each other bear burdens and as we share our joys.
Give us, O God, a peaceful dwelling where contentment and love find a resting place. May we maintain a home in which glows the light of faith, one that honors our membership in the House of Israel, our people.
O God, grant that we may grow old together in health, and live in gratitude for our marriage. Amen.