Image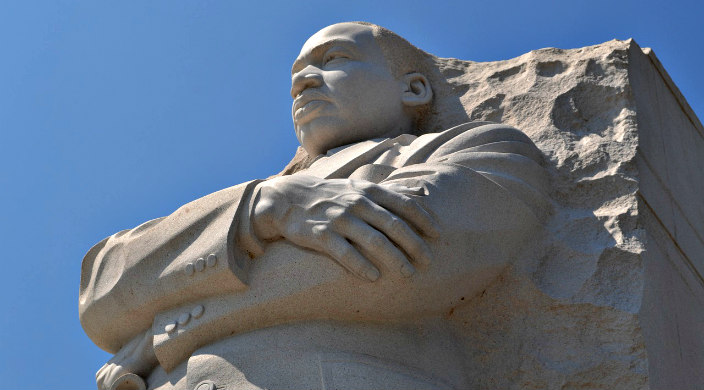 This year, Temple Emanuel of Greensboro, N.C., will hold its 22nd annual MLK Shabbat Service. Around 600 people typically attend this service, although in some years, guest speakers like civil rights activist Rev. William Barber and anthropologist Dr. Jonetta Cole, have brought in crowds of closer to 1,000. Guest speakers have included African-American ministers, community leaders, university presidents, and politicians. This year's speaker will be a high-ranking officer in the Greensboro Police Department, whose address will focus on community/police relations.
We always try to involve the interfaith community and to find appropriate songs, both Jewish and popular, that add to the evening. Here are some of my favorite songs to use for MLK Shabbat. If your congregation or community hosts a similar event, I'd love to hear about it in the comment section below.
"A Change is Gonna Come"
"I go to the movie and I go downtown / Somebody keep tellin' me don't hang around / It's been a long, a long time coming / But I know a change gonna come, oh, yes it will." This 1964 song by Sam Cooke was inspired by the time he and his entourage were turned away from a whites-only motel in Louisiana. No official video is available, but here's a version that shares the lyrics as the song plays.
"I Know Where I've Been"
"There's a road, we've been travelin' / Lost so many on the way / But the riches will be plenty / Worth the price we had to pay." This song from the popular musical Hairspray is sung during a scene in which one of the characters leads a protest for racial equality through the streets of Baltimore. Here's Queen Latifah singing it in her performance as Motormouth Maybelle in the 2007 movie version of the musical.

 
"The Power of the Dream"
"Feel the flame forever burn / Teaching lessons we must learn / To bring us closer to the power of the dream." This song, which is great for kids, was written and produced by David Foster, Linda Thompson, and Babyface for the 1996 Summer Olympic Games in Atlanta, GA. Here's Celine Dion performing it at the Opening Ceremonies, and here are the full lyrics.


"Some Days"
"Some days worry / Some days glad / Some days more than make you mad." Set to music by Steve Marzullo, this song is a poem by the African-American poet James Baldwin, who wrote about issues of racial segregation and civil rights. Here's a beautiful version by Broadway performer Audra MacDonald with Seth Rudetsky on piano.
"One Voice"
"This is the sound of all of us / Singing with love and the will to trust / Leave the rest behind it will turn to dust." This 2004 folk song by the Wailin' Jennys is from their album "40 Days." Here's the original version with the lyrics scrolling as the music plays, and here's a version set to liturgy at my congregation.
"Yehi Shalom"
"Y'hi shalom becheilech shalvah be'arm'notaich / Let there be peace in your stronghold serenity in your palace." This song, whose title translates to "Let There Be Peace," was written by the late Rabbi Shlomo Carlebach. Here's a chorale version arranged by his daughter, musician Neshama Carlebach, and sung at my congregation during MLK Weekend in 2015.
"Olam Chesed Yibaneh"
"I will build this world from love / And you must build this world from love / And if we build this world from love / Then God will build this world from love." This song, written by Rabbi Menachem Creditor, translates to "A World of Love." He says, "I wrote this song for my daughter, born right after 9/11. This world will be built by love: ours and God's. In the best and worst of moments, non-fundamentalist 'believers' and 'atheists' are reaching for the same hope using different language." Here's Rabbi Creditor's original, and here's my congregation singing it at MLK Shabbat, with English and hand motions.
"Beautiful City"
"Come sing me sweet rejoicing / Come sing me love / We're not afraid of voicing / All the things we're dreaming of." This song by Stephen Schwartz was written in 1972 as part of the film Godspell and was re-written in 1993 after the Rodney King riots in Los Angeles. Check out the full lyrics and Schwartz performing the song in 2011.
"

Siyahamba

"
"We are marching in the light of God." Originally a South African hymn written in Zulu and English, this song has become popular at interfaith gatherings and is sometimes trabslated as "We are standing in the light of peace." Here's an a cappella version sung at our 2014 MLK Shabbat by groups from the American Hebrew Academy and the Community Theater of Greensboro.
"MLK"
"Sleep / Sleep tonight / And may your dreams / Be realized." This 1984 song (lyrics here) is a lullaby to honor Dr. King. It is one of two U2 songs in his honor, the other being "Pride (In the Name of Love)." Here's U2 singing it live and my congregation singing it at a past MLK Shabbat.
What songs would you add to the list? How is your congregation, community, or family obersving MLK weekend? Comment below to let us know.
Related Posts
Image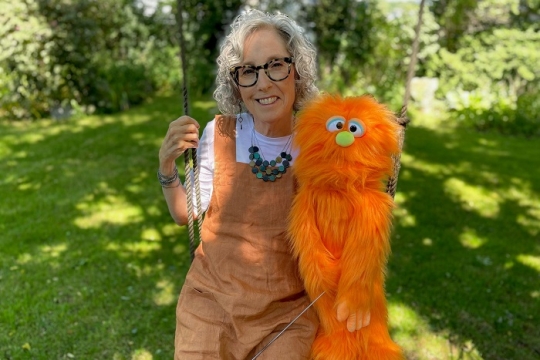 Before the summer slips away, join award-winning children's musician and composer Ellen Allard for Summer Family Jam, a 5-week series of joyful, interactive, and engaging 30-minute virtual family music classes for ages 0 - 6.
Image
Meet 88-year-old Murray, an astounding man. Quiet, sometimes reserved, Murray became my father-in-law 31 years ago, when God softly whispered to me, "Don't wait." I confess I didn't appreciate him fully until recently.
Image
Jared Goldin discusses the lessons he took away from A Life of Meaning, Embracing Reform Judaism's Sacred Path and What Kind of Future Will Our Children Inherit?