Image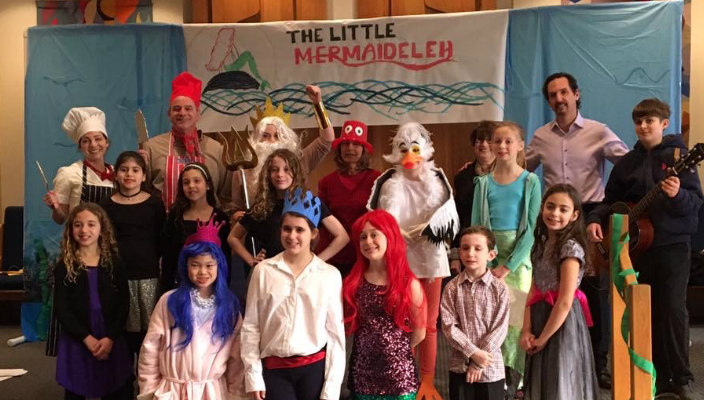 What makes for the perfect Purim spielPurim spielפּוּרִים שְׁפִּילHumorous play performed as part of the celebration of Purim. ? Cantor Marnie Camhi, who serves Temple Beth Miriam in Elberon, NJ, has become a bit of an expert. In addition to composing liturgical music, she has created 10 original Purim-spiels, which have been performed in hundreds of congregations and day schools throughout the United States and Canada.
We sat down with Cantor Camhi, who was ordained by the Debbie Friedman School of Sacred Music of Hebrew at Union College-Jewish Institute of Religion, to learn more about the art of the Purim spiel.
ReformJudaism.org:  How do you go about creating a Purim spiel?
Cantor Marnie Camhi: I take characters from popular culture and adapt them to the cast of the original Book of Esther, usually as a musical parody. The idea is to get the audience to relate more easily to the Purim story and to get bigger laughs.  
For instance, in my first Purim spiel, based on the Disney flick Frozen, Esther is Anna, Vashti is Elsa, the king is Kristoff, and so on.
How did you come to choose Frozen as you first theme?
In the fall of 2014, my daughter, who was in preschool at the time, was super into that movie. It was constantly playing in my house, and consequently in my head, so having been tasked with finding a theme for our next Purim play, it was the obvious choice.
I quickly discovered that it didn't exist as a Purim spiel, so I said to our rabbi, Cy Stanway, "What if I wrote one?" And he said, "That's a fantastic idea." It literally took me three hours to write the first draft – the characters, the songs, everything.
You went on to write three more within the next month, discovering that you had a knack for the genre. What advice can you give us on how to present a successful Purim spiel?
Here are my top 10 tips for anyone who's creating their own Purim spiel:
Choose a familiar and relatable pop culture theme. You want people to sing along and get the jokes and references to what you're parodying.
Include lots of humor. You want people to laugh!
Make it a fun experience for the performers as well as the audience.
Keep the show to approximately a half hour.
Make it easy to rehearse and perform.
To keep it from becoming outdated and making some people feel uncomfortable, my preference is to avoid politics.
Mention the name
 often. People love to boo the villain.
Make your spiel easily adaptable so other congregations and schools can add their own bits, tailored to their own crowd, such as inside jokes, personalized references, and even political jabs.
Change it up by offering musicals and non-musicals, as well as shows suited for younger ages and for older audiences. For example, my plays based on the TV shows The Big Bang Theory and The Marvelous Mrs. Maisel, both of which I'd rate PG-13, weren't written as musicals, though some congregations have added music to their adaptations.
Plan ahead by setting a realistic rehearsal schedule (with as few rehearsals as possible), and provide the players with a script and recording to practice at home.
How do you share your Purim spiels with others?
From the beginning, our congregation decided to make them available as a fundraiser. For $72, you get a script and a score (for the musical), along with a vocal track for rehearsals and a karaoke track for performance purposes, if you don't have live musicians. If you're going to be burning CDs, we provide printed labels.
Which have been your most popular Purim spiels so far?
Star Wars and Frozen are our best-sellers.
What's your theme for this year?
This year, we're doing Purim Pop Palooza, which is based on eight hit songs from 2013 to 2019 that the kids and most adults know. They include "Bad Guy" (a.k.a. Haman) by Billie Eilish and "Fight Song" by Rachel Platten, which Esther sings after she learns of Haman's evil decree that the Jews of Shushan would be killed.
Has anyone ever called you the Spielberg of Purim spiels? I will.
No, but I've been called the "Purim spiel Queen."
To order a Purim spiel, visit Temple Beth Miriam's website, where you can choose from spiels based on Frozen, Moana, Star Wars, The Little Mermaid, The Big Bang Theory, The Marvelous Mrs. Maisel, Descendants, Finding Dory, and others. 
Related Posts
Image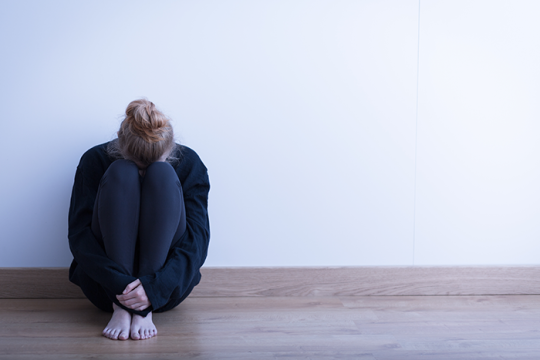 When you're experiencing infertility, it can be all too easy to feel like you're completely alone. As the world moves around you, bustling with adorable children and pregnant friends, you may feel like you're the only person who wants to be a parent and has yet to see it happen.
Image
As someone who mostly steers clear of reality television in favor of more premium (read: snobbier) fare, I was a little hesitant to check out Netflix's new reality series, "Jewish Matchmaking."
Image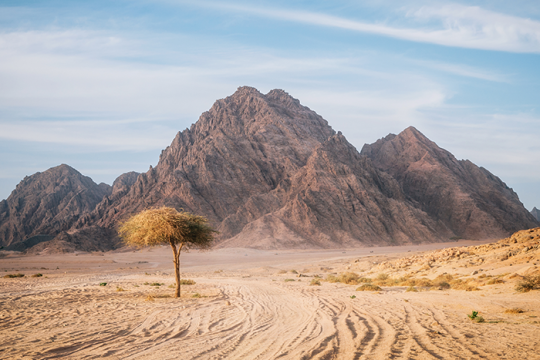 On Shavuot, many of us study the Book of Ruth. Lauded by Rabbinic tradition as a righteous convert, Ruth's story continues to resonate with the experiences of many Jews-by-choice today.