Image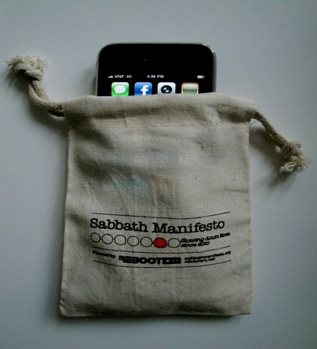 "Share Shabbat," an opportunity to celebrate Shabbat as a community inside and outside the walls of our congregation, was held on November 11, 2011. Share Shabbat began by welcoming the Sabbath at temple with an abbreviated Kabbalat ShabbatKabbalat Shabbatקַבָּלַת שַׁבָּת"Receiving Shabbat." A special collection of prayers recited to welcome Shabbat on Friday evening.  service, followed by Shabbat dinner in members' homes. Hundreds of people gathered together in homes around the greater Dallas community – some with family, some with friends, some with strangers who became friends through their shared experience. In song and prayer, with food, fun, and even with cell phone "sleeping bags" to distinguish this time from the rest of our electronically connected week, people of all ages shared Shabbat together.
In its initial planning, the committee of lay leaders, staff, and clergy discussed the creation of a Share Shabbat Toolkit, which included items such as recipes, a blessings booklet, and the cell phone bag. Another idea of sharing sprang to life: giving people ideas on other ways they can celebrate Shabbat beyond simply attending services, lighting candles, or having dinner. All committee members contributed to the list, sharing their own ideas of things they like to do. In the list, we purposely left the final 10 blank so people can fill in their own personal ways of celebrating and observing Shabbat. Some of the things on our list are specific to our community, but your synagogue likely offers similar programs and services. Here's our list. What would you add?
Turn off your electronics, computers, video games, etc.
Put your cell phone to sleep in a "cell phone sleeping bag."
Go to Shabbat services.
Linger at the
after services and make new friends.
Make plans to come to Tot Shabbat with another family.
Study Torah with a friend.
Sign up to read Torah or haftarah at services.
Volunteer.
Hold a
service.
Appreciate the beauty of Classical Reform Judaism by attending a service.
Call your favorite aunt to whom you haven't spoken since Passover.
Take a nature walk in the park or woods.
Save the New York Times Sunday crossword puzzle and work it on Shabbat.
Teach your kids to play Hearts (a card game) or chess.
Read a good book.
Go to a dog park with your pooch(es).
Soak in a hot bath.
Read a little Torah.
Visit elderly friends or relatives in their nursing home or assisted living.
Make cupcakes with your kids.
Work on your hobby.
Make a wish list of things you want to do when you go to Israel.
Organize your boxes of family pictures. Revel in fond memories.
Embroider or cross-stitch a plain tablecloth for Shabbat dinners.
Read a few chapters of Jewish Literacy by Joseph Telushkin.
Play your favorites on the piano, violin, flute, etc.
Make birthday cards for the elderly members of our congregation.
Take a nap.
Go to the symphony.
Help your kids draw place mats for Shabbat dinner.
Read The Red Tent. Or read it again.
Make a special tea or cocoa that you only have on Shabbat afternoon.
Play jump rope or hopscotch with your kids.
Work on recording your family tree.
Make your favorite dessert and then bring some to a friend to enjoy together.
If you have a daily yoga practice, include a special Shabbat pose.
Ask your grandparents how they observed Shabbat as children.
Go through clothing or household items that you don't use anymore and donate them.
Take photos and start an album of everyone you've had as guests for Shabbat.
Think of who should receive the money from your
.
Look at your high school and college yearbooks.
If you usually have a healthy breakfast, have a treat on Shabbat (cheese Danish?).
Listen to your favorite Jewish music.
Snooze in your hammock.
Fly a kite.
Enjoy a pastrami on rye at your favorite deli.
Bring a bunch of flowers to the oldest resident of a local nursing home.
Call your best friend from high school.
Finger-paint with your kids. Get messy!
Sit on your front porch and take in the sights and sounds of your neighborhood.
Sit on your back porch and take in the nature that is in your backyard.
Write a note to your kid's teacher about something he or she has done that you appreciate.
Visit a sick friend or relative.
Play Monopoly. Change the "Go to Jail" card to "Go to Jerusalem" and collect $180!
Read the Jewish press, such as ReformJudaism.org Forward, Moment, or Lilith.
Watch a biblical movie, such as Prince of Egypt, Walking the Bible, etc.
Tell your children about their ancestors, how they came to America, traditions, etc.
Go camping – yes, camping!
Write in a journal, one you keep or one that records gems your kids say.
Meet friends in a park. Have a picnic.
Host a potluck Shabbat lunch.
Visit a museum.
Enjoy the fresh linens you put on your bed in honor of Shabbat by "sleeping in."
Build a fort with your kids in the living room or backyard.
Have friends over for tea/coffee.
Build the Second Temple with Legos.
Welcome a newcomer to your Shabbat dinner.
This from a child: Have popsicles!
Go for a walk by yourself, or with your family or best friend.
Make a list of people you'd like to invite for Shabbat dinner.
Think about your previous visits to Israel, or why you'd like to go there.
Remember your
 or  and why it was special to you.
Write a letter (yes, a real letter on paper) and mail it to someone as a surprise.
Snuggle in bed with your kids, knowing there's no need to rush out of the house on Shabbat for work or school.
Eat lox and bagels.
Go for a swim, or visit a nearby lake or river. Being near water can be very calming.
Plant some flowers in your yard. Enjoy looking at them next Shabbat!
Bake some cookies and bring them to a neighbor.
Take a ride in any direction for two hours. Explore interesting places along the way.
Think of a slight adaptation to a
recipe that would make it "yours."
Read some of the beautiful poetry in
, a Reform .
Think of the part of the history of Israel that intrigues you the most. Find a book to help you learn more about that time.
Meditate.
If a friend of yours is going through a rough patch, invite them to go for coffee and just be there for them.
Go to a home for the aged and offer to write a letter to someone for an older person who can't write well anymore.
Give a plain white cloth napkin and some colored Sharpies to your kids to decorate it and use as a challah cover.
Teach your kids to dance the
.
Write a poem that expresses your feelings about Shabbat.
Sing your favorite songs.
Do whatever relaxes you most.
Please fill in the final 10 with your own favorite things to do on Shabbat!
Related Posts
Image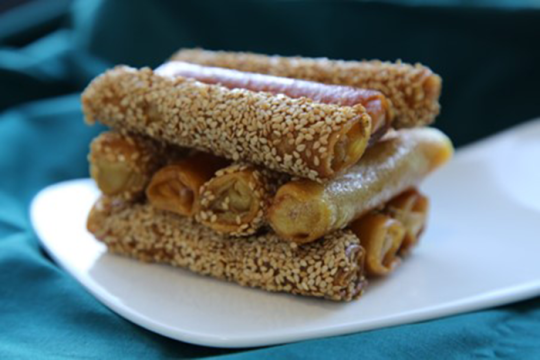 As Hanukkah is deeply entwined with food, especially fried food, we've found some delicious Sephardic recipes to add to your celebration, sourced with permission from Hélène Jawhara Piñer's cookbook, Sephardi: Cooking the History.
Image
Two films from acclaimed Jewish filmmakers have debuted during award season this year, each taking semi-autobiographical looks at troubled childhoods. Each picture delivers award-worthy performances from many well-known actors, including Anthony Hopkins and Michelle Williams as sure bets to score Oscar nominations.
Image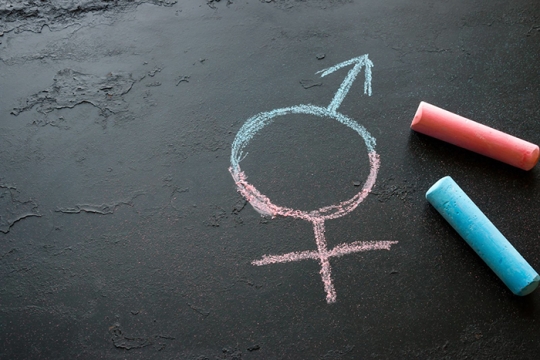 The Union for Reform Judaism, Jewish Grandparents Network, and Keshet are collaborating on a series of conversations to support grandparents and other loving adults who are interested in providing affirming spaces for gender expansive, non-binary, and transgender young people. These sessions provide grandparents with foundational knowledge, shared language, and inclusive practices.