Image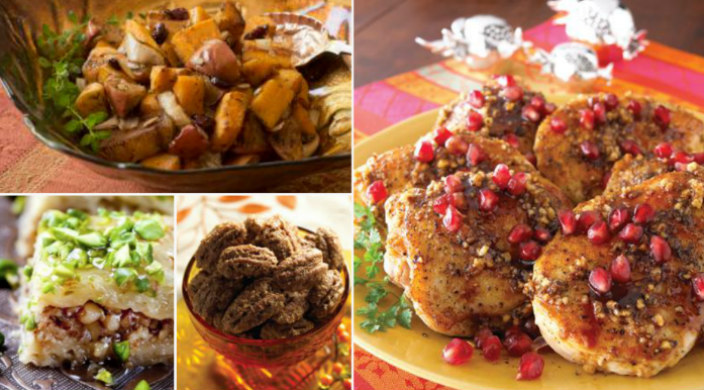 Here's a fun fact: Sukkot, also known as Z'man Simchateinu, is the only festival associated with an explicit commandment to rejoice - and what better way to rejoice than by eating delicious fall foods? ReformJudaism.org has the perfect recipes to help you give thanks for the fall harvest. Find your nearest sukkah and start noshing!
Entrees
Salads
Sides
Dessert
Looking for more Sukkot resources? Find family activities, how-to videos, personal essays and more at reformjudaism.org/sukkot.
Related Posts
Image
Jake Cohen's debut cookbook, jew-ish: Reinvented Recipes from a Modern Mensch (HMH), is a New York Times bestseller. Jake is a former food staffer at Saveur, food editor of Tasting Table and Time Out New York, and most recently the editorial and test kitchen director of FeedFeed (@thefeedfeed).
Image
Sam and Lauren Trohman, a Jewish couple, run NOSH Butters, a company specializing in nut butters. We spoke with them to learn more about their business venture and what their work means to them.
Image
As we enjoy this year's sweet charoset, let us cherish and express our gratitude for the essential workers, medical professionals, everyday heroes, and others who provided the sweetness that helped temper the bitters we tasted this year.