Image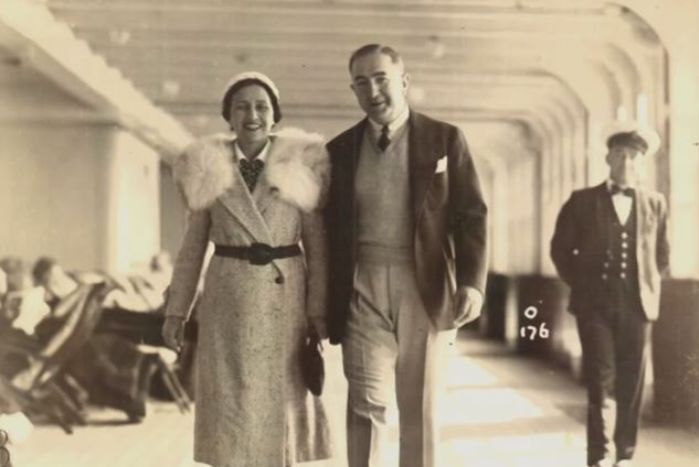 It began on July 23, 1938, almost a year before the outbreak of World War II in Europe, when David and Liza Kurtz of Brooklyn boarded the Nieuw Amsterdam on a vacation journey with friends to England, France, Holland, Belgium, Germany, and Poland. David Kurtz took along his 16 mm movie camera. He filmed 14 minutes of images, three from his visit to Nasielsk, Poland, his hometown, which he had left 45 years earlier.
No one could predict that when those three minutes were shot in early August of 1938, the world they captured would so soon face its demise. Years later, those moments piqued the curiosity of Glenn Kurtz – David and Liza's grandson – enough that he devoted four years to painstakingly exploring what they implied about his family's roots, and a community destroyed, like so many others, during the Holocaust. The book that resulted, Three Minutes in Poland: Discovering a Lost World in a 1938 Family Film, was selected as one of the "Best Books of 2014" by The New Yorker, The Boston Globe, and National Public Radio.
Kurtz, who grew up on Long Island, never knew his grandfather, and miraculously found the damaged film in an aluminum can in his parents' house in Florida in 1999. The film bears witness of a rare kind to the very life of a small Jewish population of 3,000 out of 7,000 residents. It salvages irreplaceable memories of a lively Jewish community only 35 miles northwest of Warsaw. On December 3, 1939, Nasielsk's unsuspecting Jews – all 3,000 – were placed on cattle cars without basic provisions, and after days of inhumane travel, ended up in ghettos in the Lublin district towns of Lukow and Miedzyrzec. In the fall of 1942, they were deported to Treblinka, and, Kurtz writes, "murdered on arrival. Only 80 of Nasielsk's Jews survived the war." (Elsewhere in the book, that number is 100.)
The author was intrigued by the buildings in the background but particularly by the film's rich images of people of all ages – fascinated no doubt by the well-groomed visitors from distant America. He asked himself:
"Who are these people? What brought them to be on the street, in view of my grandfather's lens, on that day, in that moment? What relation, if any, do they have to my grandparents? And what became of them, each one, individually?"
His own journey – that of a faithful grandson from an inactive Jewish family who is inspired by the film's discovery and reconstruction – took him to multiple places and archives in the United States, Canada, England, Poland, and Israel, and introduced him to a variety of personalities. By 2012 he had found eight living descendants of Nasielsk's survivors and was able to identify 20 of the people in the film.
One of them, 87-year-old Morry Chandler from Boca Raton, FL (13-year-old Moszik Tuchendler in the film), proved to be a key player. Protected during the war by Gentiles near Treblinka, Chandler's DNA test confirmed his relationship to the Kurtzes. His sharp mind and memory were crucial in identifying others in the film.
Kurtz writes,
My grandfather's film preserves the few moments of Nasielsk's life that survive. We must be grateful for this precious record, which adds nuance to the broad strokes of history, preserving the identities of individuals and a few slender facts about their lives.... For the survivors, Nasielsk is preserved only in mourning, in the immediacy of their grief.
For more Jewish arts and culture content, subscribe to the Tuesday edition of our Ten Minutes of Torah series.
Related Posts
Image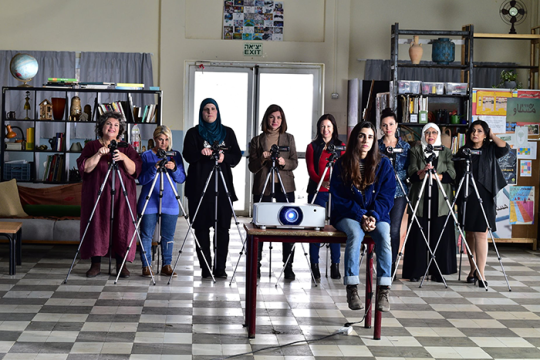 Both Arab and Jewish, young and old, the women of "Cinema Sabaya" learn about much more than filmmaking during the class; they discover that their differences are far outweighed by their bonds as women making their way in a patriarchal world.
Image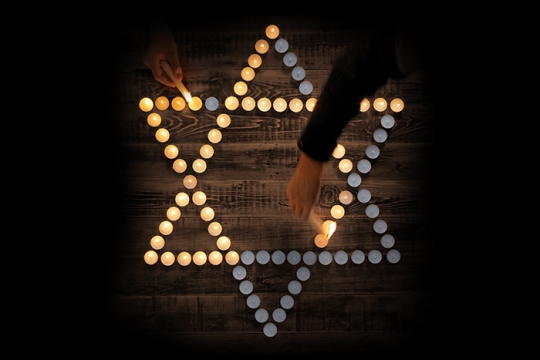 What does it mean to remember? It is to live in more than one world, to prevent the past from fading, and to call upon the future to illuminate it.
Image
A camel carrying a load. A golden pair of balanced scales. An open heart and an open mind. These are three of more than two dozen artists' visions of justice and righteousness featured in the invitational exhibition, "Tzedek Boxes: Justice Shall You Pursue."