Image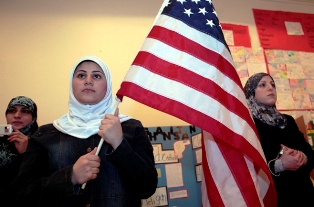 A study
released last Wednesday for the
Triangle Center on Terrorism and Homeland Security
has made great strides in debunking the myth that homegrown terror is a threat to the security of the United States. "Muslim-American Terrorism in the Decade Since 9/11" by Charles Kurzman of the University of North Carolina indicates that only 20 Muslim Americans were charged in violent plots or attacks in 2011, down from 26 in 2010 and down significantly from the troubling spike of 47 incidents in 2009. In his report, Kurzman called terrorism by Muslim Americans "a miniscule threat to public safety." The study has further implications when considered against the backdrop of the trends
of state-level anti-Sharia legislation
and the recent discovery that
NYPD
has been spying on mosques and Muslim community centers in New York City. Those who demonize Muslim Americans in the public sphere have often touted the need for security as an excuse for their bigotry, but this study can now serve as proof for what we have long known in our hearts: that we must not treat Muslim Americans with any more suspicion than other US citizens. Kurzman's study also showed that, out of the 14,000 murders in the US last year, not one was a result of Islamic extremism. Other noteworthy statistics in his study included:
Only one of the 20 offenders last year was accused of actually executing a terrorist attack.
Only two of the 20 offenders received terrorism training abroad, compared to eight in 2010 and 28 in 2009 (thus debunking the myth that terrorists are being trained in Arab nations and being exported to the US).
There was no clear racial or ethnic pattern among the 20 offenders (30% were Arab, 25% were white and 15% were African American).
As Kurzman
notes
: "The challenge is for Americans to be vigilant about potential violence while keeping these threats in perspective." I agree with Kurzman and suggest we go one step further by vigilantly protecting the rights of American Muslims from discrimination and demonization.
 Photo courtesy of Human Rights Watch
Related Posts
Image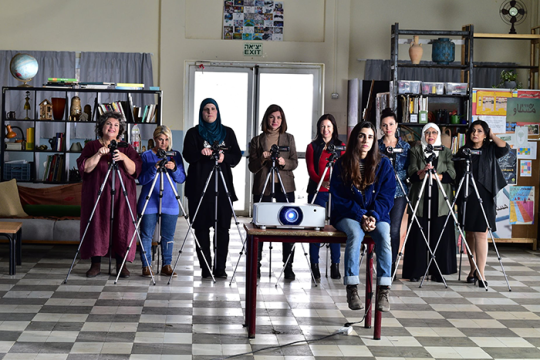 Both Arab and Jewish, young and old, the women of "Cinema Sabaya" learn about much more than filmmaking during the class; they discover that their differences are far outweighed by their bonds as women making their way in a patriarchal world.
Image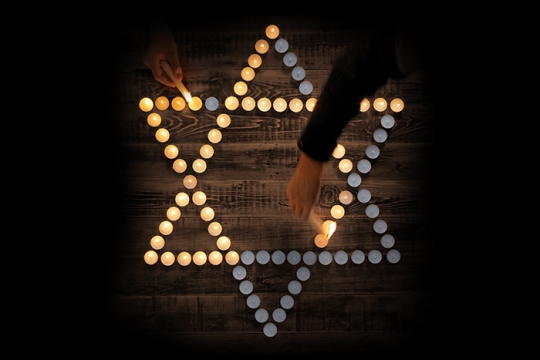 What does it mean to remember? It is to live in more than one world, to prevent the past from fading, and to call upon the future to illuminate it.
Image
A camel carrying a load. A golden pair of balanced scales. An open heart and an open mind. These are three of more than two dozen artists' visions of justice and righteousness featured in the invitational exhibition, "Tzedek Boxes: Justice Shall You Pursue."