Catch 'Em All! If Pokémon Were Jewish…
The new virtual reality game Pokémon Go is sweeping the nation, and no place is immune to the craze – not even synagogues! In "How Pokémon is luring millennials to the church parking lot," Religion News Service reports that many churches are key stops in the app-based game. The same is true for synagogues, many of which serve as PokéStops and Gyms, places where users can increase their holdings and even battle other users.
Reform congregations in Texas, New Jersey, and Ontario are already reporting that their synagogues are game-designated locations. Temple Sholom in Scotch Plains, N.J., posted to Facebook that it will offer a "special Shabbat PokéPrize" to anyone who visits the temple this Friday before Shabbat.
That got us thinking: What would it look like if they lurked throughout Jewish life – or if the Pokémon themselves were Jewishly themed? Union for Reform Judaism staffer Jack Kahn, a longtime Pokémon fan, let his imagination run wild and created these seven ideas for the Chosen People's chosen creatures.
* * *
1. Little-known fact: Jigglypuff can't sing, but its Jewish cousin, Jigglyberg, is a fantastic cantor. Look at those happy PokéCongregants!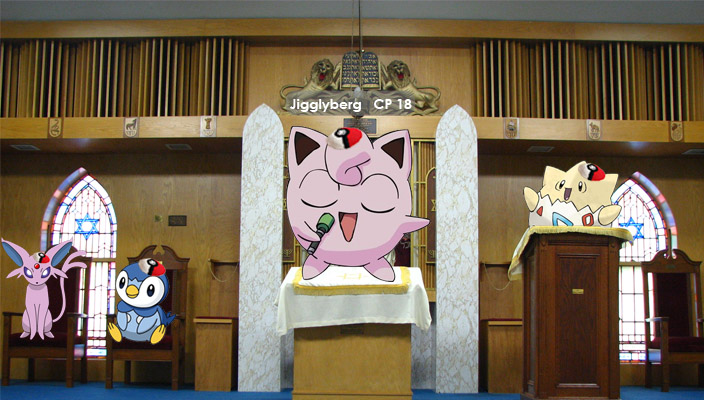 2. A delicious Jewish Pokémon grows in Brooklyn.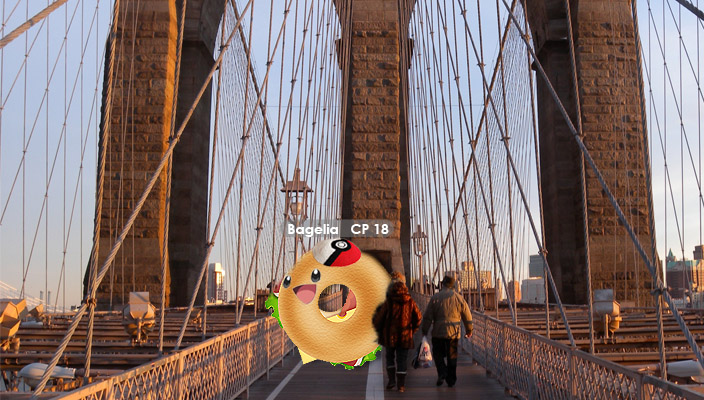 3. What Pokémon wouldn't feel lucky to end up at Shabbat services at Jewish summer camp? This little Pokémon welcomes all its other Pokémon  friends to join it in prayer on Friday nights. Love that Reform Jewish hospitality!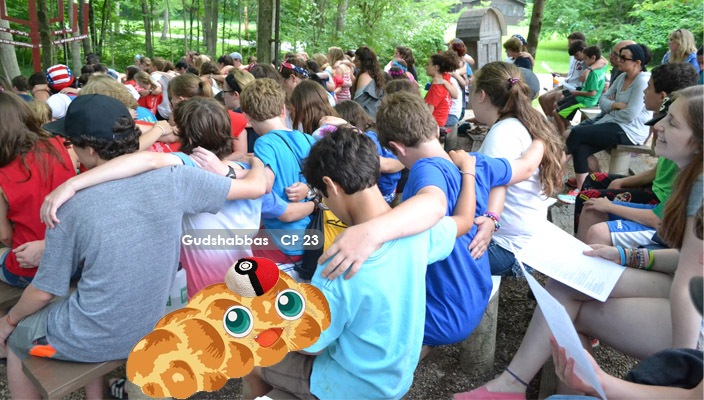 4. Visiting Israel? Lucky you, Sandstein's there, too, visiting his secular, Negev-dwelling cousin, Sandshrew.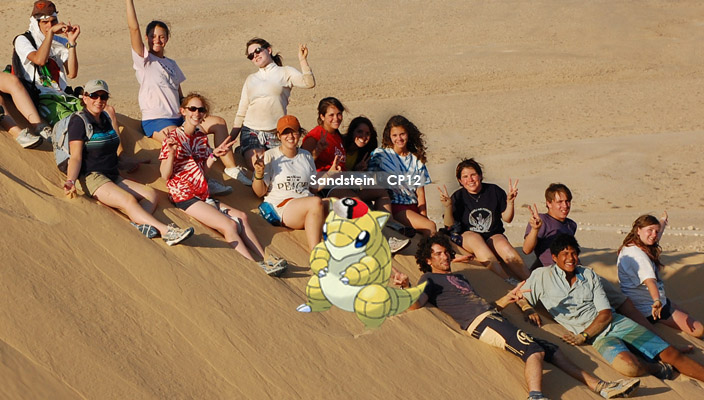 5. "Waiter? There's a Pokémon in my matzah ball soup." These guys - relatives of Oddish and Magikarp, of course - are way too cute to eat with Shabbat dinner.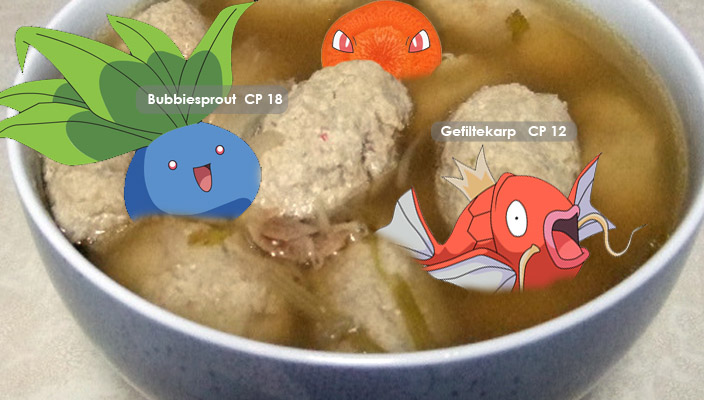 6. Pastramon hangs out exclusively at Jewish delis (with its tiny pickle sidekick). We'll happily catch 'em all... for lunch!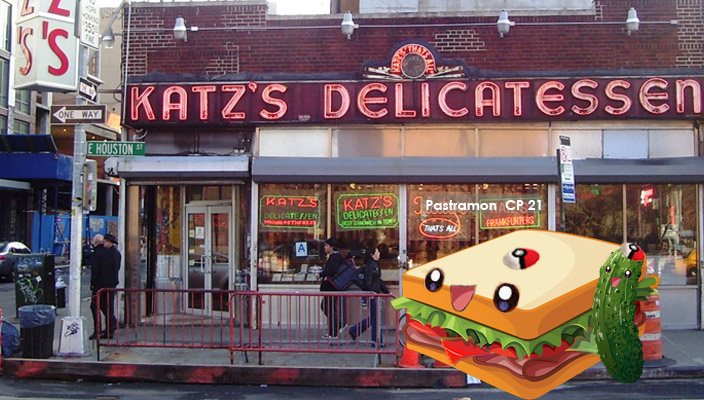 7. We didn't even have to change this guy's name to make it Jewish! In Jewish folklore, a golem is an animated anthropomorphic being in the shape of a man. In Pokémon, Golem is a turtle-like creature with a sturdy, rock-hard head. Umm, close enough? Find the Pokémon version chillin' in the Dead Sea with the young Jewish tourists who visit Israel with URJ Kesher.