Is Bipartisan Support for Israel in Congress Ending?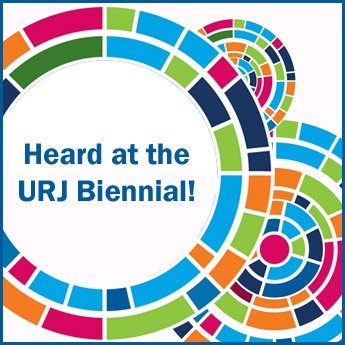 A cardinal principle of American Jewish politics since 1948 has been that support for Israel should be bipartisan. The great concern today is that this era of bipartisan support for Israel may be ending. The fear is that even in many parts of the Jewish community a new calculus, in the words of historian Gil Troy, will go like this: "I hate Trump. Trump loves Israel. I hate Israel."
According to various polls, a sizable number of Democratic Party supporters, along with some of its leading figures, are much less sympathetic to Israel than was once the case. The Pew Research Center, for example, reports that 40% of liberal Democrats sympathize with Palestinians, only 33% with Israel. My guess is that within a few years we will face a presidential election that will require Jews to choose between a candidate who supports Israel unreservedly but espouses conservative politics, and a candidate who espouses progressive politics but is highly critical of Israel. That will be a very difficult moment for our community, and especially for the Reform community.
On the Republican side, by contrast, the 2016 election offered lots of hope. Although Trump was deeply unpopular even among the best-known groups of Jewish Republicans – the neocons, Commentary magazine readers, and so forth – Mr. Trump still garnered 24% of the Jewish vote.
In the past, Republican presidential hopefuls such as Thomas Dewey (1948) and Barry Goldwater (1964) won 10% of the Jewish vote. Since World War II, only two Republicans succeeded in winning 40% of the Jewish vote – Dwight D. Eisenhower (1952) and Ronald Reagan (1980).
Today, what we might call "bedrock Republicanism" now represents a quarter of the American Jewish electorate. The most ardent Republican Jews are Orthodox Jews, Russian-speaking Jews, and Persian Jews. Another 49 or 50% – including most Reform Jews – are diehard liberals, and about 25% of Jewish voters are up in the air.
Among the most steadfast supporters of Trump and of other Republican leaders is the influential Lubavitcher Chasidic sect known as Chabad, which is the fastest growing movement in American Jewish life. Trump's daughter Ivanka and son-in-law Jared Kushner, who belong to a Chabad synagogue, prayed at the Lubatvitcher rebbe's gravesite before the election, and believe it helped him ascend to the presidency. Also Orthodox are the U.S. ambassador to Israel, David Melech Friedman, and Trump's chief legal officer, Jason Greenblatt, who met in Moscow with Berel Lazar, a Chabad rabbi and powerful Putin ally.
As the Orthodox community is the fastest growing Jewish demographic, we can expect a gain in Jewish Republicanism in the years ahead, while the alliance between Jews and the Democratic Party ebbs. By mid-century, I suspect, American Jews will be more evenly divided between the two major parties.
Since the election, we Jews have heard two different narratives concerning the state of the American Jewish community. From some on the right, we have heard that American Jews are truly living in the best of times – almost Messianic times. We have a president who is an admirer of Israel, who is a friend of Prime Minister Netanyahu, and who officially recognized Jerusalem as Israel's capital. He thinks he can bring peace to the Middle East – the ultimate deal. And best of all, he has an Orthodox Jewish daughter and son-in-law, who clearly exercise some influence on him. That's one narrative.
From some on the left, we hear that American Jews are living in the worst of times, reminiscent of 1930s Germany. There is hatred across America, and anti-Semitism, by all counts, is up. Perhaps we need to be packing our bags. A prominent Israeli Knesset member suggested that Israel should prepare for "waves of Jewish immigrants from the United States."
Both narratives, in my view, are wild and dangerous exaggerations. Instead of succumbing to extremist rhetoric, our goal must be to ensure that the American Jewish community continues to thrive long after Mr. Trump is inevitably consigned to the history books.
Remember: Jewish history has always been full of problems, crises, and anticipated catastrophes – far more frightening that anything we are experiencing today. So, no matter how pessimistic some Jewish leaders are today, Jewish history itself should give us great cause for optimism.
We Jews have overcome far worse. We have survived one doomsayer after another. We have done so, I believe, not just by praying and reciting Psalms. No. We have survived because time and time again, we have carefully analyzed the problems that we face in a changing world, and then have moved to resolve them by changing our own ways, by creating new institutions, and by recovering old ideals.
The future itself will depend upon those who have the vision and the fortitude to shape it. I hope we shape it well.