The Flint Water Crisis and Us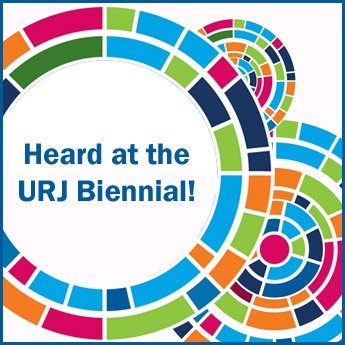 My great uncle, Nouri Roufeal, came to Boston from Iraq to study at MIT in the 1930s, during the tumultuous time after the Great Depression. That is where he learned how to be an activist.
He may have done a bit too much rallying and not so much studying, because he lost his scholarship and  had to go back to Iraq.
But he carried that spark of activism back home, and there he helped write the Iraqi declaration of independence from British rule.
Nouri was one of two volunteers who traveled from Baghdad to Spain in 1937 to fight Franco and the fascists. At his side was another brave Iraqi --  Letty Abraham, an Iraqi Jew.
In these strange and mind boggling times that we find ourselves in today,  where it seems that we are once again fighting fascists,  I think about Nouri and Letty,  who had the courage to risk their lives fighting for justice - not because it was easy, but because it was the right thing to do. Their stories are part of the fabric of my family history, and to this day their lessons endure.
As an Arab-American, receiving the Union for Reform Judaism's Eisendrath Bearer of Light Award is an affirmation that we stand side by side as brothers and sisters in our struggle for peace and justice both abroad and here at home, and also in Flint.
To save money, a state-appointed emergency manager severed a half-a-century relationship with fresh, Great Lakes pre-treated water and instead started drawing corrosive, untreated water from the local Flint River that allowed lead to leach out of our plumbing into our drinking water.  
Protestations of this poor, predominantly minority population were ignored.
I walked out of my clinic, and I presented scientific research showing that the untreated Flint River water was poisoning our children.
The state tried to discredit me and my science, just as they had discredited the people of Flint -- the moms, activists, the journalists, the pastors and the scientists.
They said I was an "unfortunate researcher" and that I was causing "hysteria."
But we were loud, stubborn and persistent. And at times, I admit, I was scared and there was a knot in my stomach that wouldn't go away.
But this fight wasn't about me; it was about the kids that I took an oath to protect.
We borrowed a line from Frederick Douglass, who said over 150 years ago, "It's easier to build strong children than to repair broken men." In a city known for building strong cars, we are also now building strong kids.
Flint's struggle is not isolated. There are Flints everywhere, from the rust belt to rural America to the coasts. Too many of our nation's children are waking up to the nightmare of poverty and injustice.
We can do better than this. We must do better than this. But it will take all of us to be brave and to speak up.
In 1967 Rev. Martin Luther King, Jr. gave a speech saying he couldn't be silenced about the Vietnam War.
He was a dozen years into standing up in the fight for civil rights. But he also believed the Vietnam War was wrong. He was warned that fighting against the Vietnam War was one step too far, that he would lose the allies he needed in the civil rights fight.
He said dissent isn't disloyalty. He said, "the hottest places in hell are reserved for those who in a period of moral crisis maintain their neutrality."
Think about that. Twenty years after the Holocaust, MLK said that the hottest places in hell are not for tyrants and the mass murderers; they are for those of us who do not raise our voices against injustice.
Do not fear being the dissenter, whether fighting big or small injustices.
Look out for the forgotten, the displaced, the marginalized.
This fight is the great unfinished business in our ongoing struggle for social justice.
Dr. Mona Hanna-Attisha is associate professor of pediatrics at Michigan State University College of Human Medicine and director of the pediatric residency program at Hurley Children's Hospital in Flint, MI. She directs the Michigan State University and Hurley Children's Hospital Pediatric Public Health Initiative, an innovative and model public health program to research, monitor, and mitigate the impact of lead in Flint's drinking water. Dr. Hanna-Attisha was recently heralded internationally for her study that exposed elevated lead blood levels in Flint children, and she was recognized as one of Time Magazine's 100 Most Influential People in 2016.This article was adapted from her address before the 74th Union for Reform Judaism Biennial convention.