Image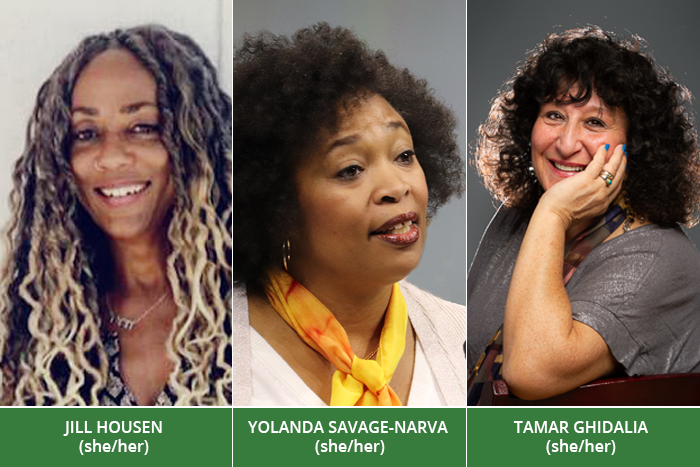 The Union for Reform Judaism's (URJ)  is now accepting applications for the 2022 Jews of Color (JOC) JewV'Nation Fellowship Cohort, the second cohort led exclusively by and for Jews of Color.
The 6-month Fellowship, originally created and piloted by April Baskin, the URJ's Immediate Past Vice President of Audacious Hospitality, was designed to empower 10-16 visionary Jewish leaders, ages 18-118, though professional development and networking opportunities, while creating communities of belonging within the Reform Movement and beyond.
We anticipate that the Jews of Color leadership cohort will have a measurable impact on our camps, congregations, youth groups, North American Board, Commission on Social Action, and many other important institutions and leadership bodies.
The 2022 Fellowship cohort will be led by 2018 JewV'Nation alumni and URJ's Racial Equity, Diversity, and Inclusion (REDI) director Yolanda Savage-Narva (she/her), assisted by alumni Tamar Ghidalia (she/her) and Jill Housen (she/her). (Read their bios below). Savage-Narva credits the Fellowship with giving her "an opportunity to be proud of being a Jew of Color," and providing her with "a well-rounded, innovative approach to learning and growing, "and introducing her to other Jews of Color who shared similar experiences. "Participating in the Fellowship, she says, "was a powerful, unforgettable experience." Another JewV'Nation alum, Kelly Whitehead (she/they), and current HUC Rabbinical Student, said, "Describing this fellowship as 'life changing' is a gross understatement. I have found the friends and validation I never knew as a Jewish Professional of Color. As I go on to Rabbinical School, I now know I have the strength and support system I desperately needed to succeed."
Recognizing the critical need for programs designed by and for Jews of Color, the 2022 JewV'Nation Jews of Color Cohort will focus largely on identity building, exploring and centering issues pertaining to race and racism, Jews of Color, the shared experiences of living with intersectional identities in our Jewish communities and collaborating on ways to share vision and strategies towards restoration and creating impactful change.
(To read more about the experiences of Jews of Color, who constitute an estimated 12-15% of Jews in the United States, please review the Beyond the Count: Perspectives and Lived Experiences of Jews of Color report by the Jews of Color Field Building Initiative.)   
The Fellowship will include an in-person retreat as well as bimonthly zoom calls and an additional virtual kickoff retreat. To deepen and strengthen their position as leaders in the community, Fellows will have the opportunity to meet periodically with JewV'Nation alumni as well as with other JOC leaders in the field.
LEARN MORE AND APPLY NOW
If you identity as a Jew of Color and are passionate about community-building work and identity development, and who seeks out additional leadership opportunities, don't delay, apply now! That also goes for Jewish Leaders of Color with intersectional identities (Jews of Color who are also members of the LGBTQ+ community, from interfaith backgrounds, live with disabilities, women, transgender individuals, identify as fat or live with a marginalized body type, from economically disenfranchised backgrounds, and other marginalized identities) -- apply now.   If you know of someone who may be interested in applying, please nominate them. The deadline to apply is November 19, 2021; interviews will be conducted on a rolling basis. Selected applicants will be announced in January 2022.
The JewV'Nation Fellowship has been proudly funded and sustained by grants from the Leichtag Foundation, the Genesis Philanthropy Group, a URJ donor in collaboration with the Jewish Funders Network, the Jews of Color Field Building Initiative, and anonymous donors. This specific cohort is made possible by a generous grant by an anonymous donor.
---
Yolanda Savage-Narva (she/her) has twenty years' experience working with public agencies and non-profit organizations to promote equitable access to public health, eldercare and pedestrian safety. She is a Centers for Disease Control (CDC)-trained public health specialist who has led community-based efforts in community health assessments for Indian Health Service, public education for the Alzheimer's Association, pedestrian safety and advocacy for America Walks, and health equity for the National Association of State and Territorial Health Officials.
Yolanda was also the Executive Director of Operation Understanding DC, a non-profit organization dedicated to promoting understanding, cooperation, and respect while fighting to eradicate racism, anti-Semitism and all forms of discrimination. In Yolanda's current role she is leading the Racial Equity, Diversity and Inclusion (REDI) work for the Union for Reform Judaism (URJ). She is also a member of the JewVNation cohort, a fellowship sponsored by the URJ, and a Senior Schusterman Fellow. Yolanda's lay leadership includes a former vice-chair of the Religious Action Center's (RAC) Commission on Social Action, a former co-chair of the Racial Justice equity committee for the RAC, a current board member of the Federation of Greater Washington and the Capital Jewish Museum.
Yolanda is an active member of Temple Micah in Washington, D.C. and a member of Delta Sigma Theta Sorority; an international Black sorority dedicated to community service and education. Yolanda is a graduate of Tougaloo College (Sociology) and has a master's degree in education from Jackson State University. In her spare time Yolanda loves being outdoors, reading, birdwatching, playing sports and traveling with her son and husband.
Jill Housen (she/her) was raised in Claremont, CA. She received her B.A. in Fashion Merchandising from California State University, Long Beach after transitioning from studying French, Spanish, and molecular biology at the University of California, Irvine. She is a certified Health Coach and is also certified in traditional African Herbal Healing. She is a buyer for a contemporary women's boutique and a loving caregiver for her mother. She currently focuses on both her fashion industry career and Racial Equity, Diversity and Inclusion (REDI) work as a REDI consultant for local and national organizations through her consulting group 3W, with her partner Tamar Ghidalia and BI Collaborative.
Jill is the DEIB Consultant for the Sandra Caplan Community Bet Din where she was key in presenting several days of learning on Racial Diversity, Equity, and Inclusion which included performances from the cast of True Colors, DEI training from Be'chol Lashon, and a lunch and learn featuring Marc Dollinger. She worked closely with outreach to select and train a team of mentors to work specifically with people of color embarking on their Jewish journey. She finds creative ways to ensure that everything is done through a lens of inclusion and belonging from written materials to visual representation and beyond.
Jill is a contracted facilitator for the Union of Reform Judaism's Audacious Hospitality team and she is also on the RAC's National Justice Leadership team. She member of the Diversity and Inclusion Committee at Ikar in Los Angeles, CA., and the Executive Board at Temple Beth Israel in Pomona, CA. where she is the chair of the DEI committee. She is passionate about social justice, sustainable fashion solutions, food justice, and reggae music. In her free time, Jill can be found working in her garden, spending time at the gym, and experimenting in the kitchen with vegetarian dishes. Jill is an alumnus of the URJ's (DEI) Diversity, Equity, and Inclusion JewV'Nation Fellowship, and completed the Don't Kvetch Community Organizing training through Bend the Arc.
Tamar Ghidalia (she/her) is a Jew of Color of Sephardic (Spanish) heritage who was born in Tunisia, fled with her family to France, and subsequently immigrated to Israel and then to the U.S. She has a B.A. in Education and Hebrew Literature from Paris Sorbonne University and a B.A. in Music from the Conservatoire de Paris.
Tamar is an educator and professional musician with 30+ years of experience in teaching, facilitating, leadership, mentoring, program building, curriculum development and program management. Most recently, she worked for six years as the Executive Director of Urban Arts Academy, a South Minneapolis non-profit serving diverse students and families through art-infused education. In 2018, Tamar was honored by congregation Shir Tikvah, Minneapolis, with the Radical Hospitality Award for her work with the Racial Justice Task Force. In 2005, she received the Paul Wellstone Call to Action Award for her work in racial justice. Tamar completed the 2019- 2020 URJ's (DEI) Diversity, Equity and Inclusion JewV'Nation Fellowship (she is now an alumni).
Tamar is a leader in the Racial Equity, Diversity and Inclusion (REDI) space, working through 3W Consulting, as well as with BI Collaborative, and Edot-The Midwest Regional Jewish Diversity and Racial Justice Collaborative. She has developed partnerships between organizations to collaborate for success. Tamar's most recent REDI trainings were for YIPA in MN (Youth Intervention Program Association) and for JPRO New York Network. She currently is on the RAC (Religious Action Center) Racial Justice Campaign Leadership Team which looks at systemic change at the community, state and federal levels.
Related Posts
Image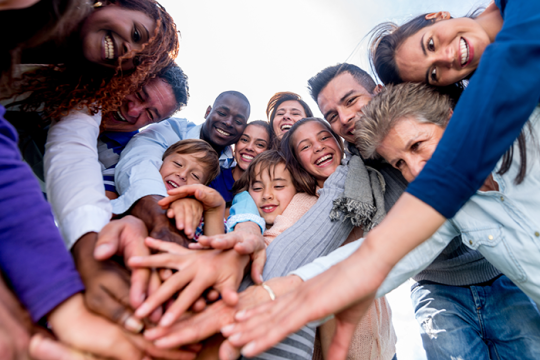 Temple Israel is engaged in a REDI culture shift, striving to be a synagogue that exemplifies our belief in b'tzelem Elohim (shared humanity) by creating a community where everyone feels a sense of belonging. Our New Year's party came from the idea that while this work can be challenging, it is a joy to lift up the diversity and unique lived experiences of those in our community. Following this theme of celebrating our diversity, we began planning our inaugural Shavuot to Juneteenth: A Journey Toward Liberation.
Image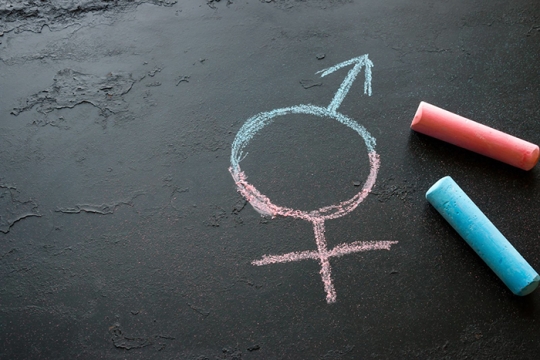 The Union for Reform Judaism, Jewish Grandparents Network, and Keshet are collaborating on a series of conversations to support grandparents and other loving adults who are interested in providing affirming spaces for gender expansive, non-binary, and transgender young people. These sessions provide grandparents with foundational knowledge, shared language, and inclusive practices.
Image
Emily Ladau is a Jewish disability rights activist, writer, storyteller, and digital communications consultant. We sat down with Emily to chat about how Jewish values inform her work and what employers, employees, and coworkers can do to proactively affirm people with disabilities in the workplace.