Image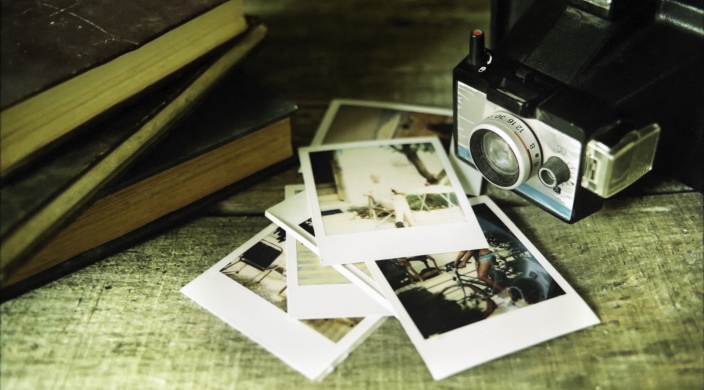 This summer saw the much-anticipated release of the Pixar movie Inside Out. (If you haven't seen the movie, here's a good summary.) The movie's simplified vision of how our minds and memories work seems to be very effective in talking to children about their feelings, their memories, and how their minds work.
This got me thinking: What are my core memories? This is a challenge for each of us. What are our core Jewish memories? And if we're raising children, what are the core Jewish memories we'd like to encourage in them?
Much of my Jewish life has been celebrated in family members' homes. My favorite memories are of when we traveled to Montreal to celebrate Passover with my aunts, uncles, and cousins. Gathered around the table, we read the haggadah from cover to cover, singing all the songs we knew, and competing to see who could sing the last verse of Echad Mi Yodeah in one breath.
The best Passover seder was when my prize for finding the afikomanafikomanאֲפִיקוֹמָן"Dessert" (Greek); matzah is the official "dessert" of the Passover seder meal. During the seder, the children traditionally "steal"and hide the afikoman, and it must be redeemed by the seder leader. was two tickets to see the Montreal Canadiens in the playoffs. I could take whomever I wanted to accompany me to the game, and I chose my uncle, a chance to spend some one-on-one time with him. And the Canadiens won the cup that year! It was a memorable night, and I will never forget our special time together.
That is my first core Jewish memory: the warmth of Jewish ritual together with family.
My second core Jewish memory is my bat mitzvah, but not for the reasons you would think. It was, a wonderful celebration, my parents were proud, yada yada yada. It was thrilling to be on the bimah for the first time, and I'll never forget the pain from the bobby pins digging into my skin as the rabbi held my head to bless me.
But the thing that stuck with me the most was what happened after I got off the bimah.
As I exited the sanctuary, a man I did not recognize approached me. He was a past president of the synagogue, a leader in the community, and a very knowledgeable physician and learned Jew. This man complimented me on my d'var Torah, telling me some specific aspects of what I had spoken about that made him think. He asked me my opinion about something I had raised; he gave me his opinion. This gentleman made me feel like I had become an adult member of the congregation. He took my words to heart; he took me seriously, and his feedback was specific and meaningful.
That is my second core Jewish memory: feeling valued in my community.
One last core Jewish memory: Jewish summer camp. I attended a camp north of Montreal that was more a camp of Jews than a Jewish camp, but we observed Shabbat. Everyone dressed in white, we said blessings, sang Shabbat songs, and the whole day had a different flavor to it. 
Today, my children attend URJ Camp George, where Jewish values are lived and taught, both formally and informally. Israeli staff members enhance the connection our children develop with Israel, and cantors, educators, and rabbis (myself included) come up to camp for at least a week at a time to schmooze with campers, help the staff run programs and prayer services, and run learning sessions. We also go canoeing, waterskiing, and play basketball and tennis with our kids from back home.
That's my favorite part: when campers get to see their clergy as real people. Then, they begin to reach out to us and to relate to us, and this is the most special thing of all.
As a camper, belonging to a community of kids and counselors that all speak the same language, share joint memories, and treasure the same experiences is the beginning of feeling connected to Jewish community and life. Studies show that Jewish camping, coupled with synagogue involvement and religious school, does more for forming a child's Jewish identity than attending day school alone. I have no doubt that my children – who came home dancing modern Israeli dances and downloading those songs to their iTunes library – are living examples of the benefits of Jewish camp.
That is my third core Jewish memory that continues to shape me today: Jewish summer camp.
I'm sure you have different and similar core Jewish memories. The key is to acknowledge them, treasure them, even enhance them today, and pass them on to others. The intimacy of Judaism celebrated at home, the inclusivity of Judaism experienced at camp and synagogue, the call of Judaism to make a difference in this world. These are core Jewish values that can be part of all of our lives.
Related Posts
Image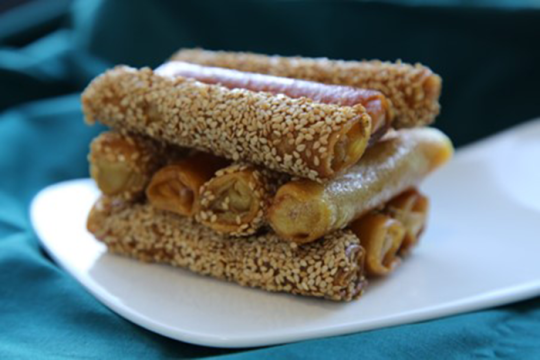 As Hanukkah is deeply entwined with food, especially fried food, we've found some delicious Sephardic recipes to add to your celebration, sourced with permission from Hélène Jawhara Piñer's cookbook, Sephardi: Cooking the History.
Image
Two films from acclaimed Jewish filmmakers have debuted during award season this year, each taking semi-autobiographical looks at troubled childhoods. Each picture delivers award-worthy performances from many well-known actors, including Anthony Hopkins and Michelle Williams as sure bets to score Oscar nominations.
Image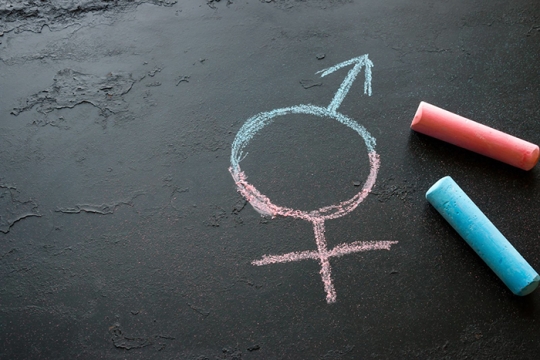 The Union for Reform Judaism, Jewish Grandparents Network, and Keshet are collaborating on a series of conversations to support grandparents and other loving adults who are interested in providing affirming spaces for gender expansive, non-binary, and transgender young people. These sessions provide grandparents with foundational knowledge, shared language, and inclusive practices.