Image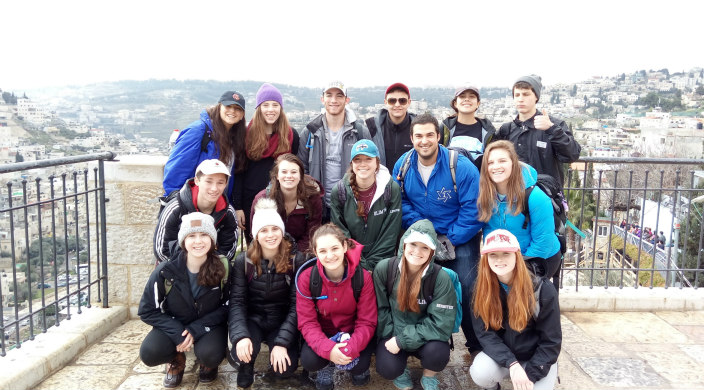 Just after Passover of 2018, my daughter Shaina, a student at URJ Heller High, returned from her home-stay with an Israeli family. Shaina described how she and the other teens stayed up late and talked about their plans after high school. The Israelis' discussion of preparing to go into the army stood in sharp contrast to the North American teens' plans to attend college.
They spent hours sharing their perspectives on life; they explored their commonalities, differences, hopes, and aspirations. During these late-night conversations, a seed was planted for Shaina that helped her think about her own future and hone in on what she might study in college. She ultimately decided to focus on international affairs because of its focus on bringing people together and creating community.
Indeed, the URJ Heller High semester abroad integrates academic, social, and emotional learning while providing students with skills, knowledge, and insights – all grounded in Jewish values – to carry them into the college selection process and beyond. It also transforms their Jewish identities in powerful ways.
Here are four things the semester abroad offered Shaina that helped prepare her for the future:
1. Experiential Learning
URJ Heller High students engage in learning intellectually, creatively, emotionally, socially, and physically. Most importantly, they develop a true love of learning through experiences outside traditional academic settings. Shaina describes one of her group's first tiyyulim (excursions) this way: "We were at Tel Gezer, a beautiful spot with rolling hills where you could see the horizon. I remember Josh (her teacher) saying, "Welcome to your classroom!"
2. Time to Reflect
As educator and philosopher John Dewey teaches, "We do not learn from experience, we learn from reflecting on the experience." Indeed, after many of the tiyyulim, students journaled about their experience, recording thoughts, reflections, ideas, feelings, and what they learned. This activity solidifies new knowledge, deepens critical thinking skills, and offers personal insights. Reflection is where real learning happens.
3. New Levels of Self-Awareness
Students gain new levels of self-awareness by learning to balance their physical, emotional, social, and spiritual lives. Because they must manage their own behaviors and emotions, students acquire emotional resilience, learning to get along with others who function differently than they do. Living and studying in this environment helps them better understand their own needs and how to advocate for themselves.
4. Relationships Based on Jewish Values
Students' relationships – with classmates, peers, teachers, staff, and the people of Israel – are built on a foundation of Jewish values. Through experience, they discover the value of group study and work together to enhance their learning. The service learning component of the program not only helps students build relationships through volunteer projects beyond class hours, but also instills in them a commitment to community and g'milut chasadim (acts of loving kindness).
When Shaina returned from her semester abroad, she was empowered with Jewish and secular academic skills acquired in a robust intellectual experience that included small classes, an ulpan (a class for intensive study of Hebrew), and a "crown jewel" of the program: an extremely comprehensive Jewish history class. Her heightened Jewish literacy and greater connection to the Jewish people, in turn, strengthened her Jewish identity. I'm sure Shaina's knowledge and Jewish identity, together with her newfound social and emotional know-how, will help her shape the future and navigate adult life with confidence and self-reliance.
Since 1961, thousands of teenagers have spent a semester in Israel through URJ Heller High (formerly NFTY-EIE), the Reform Movement's most intense and powerful Jewish living and learning experience.
Related Posts
Image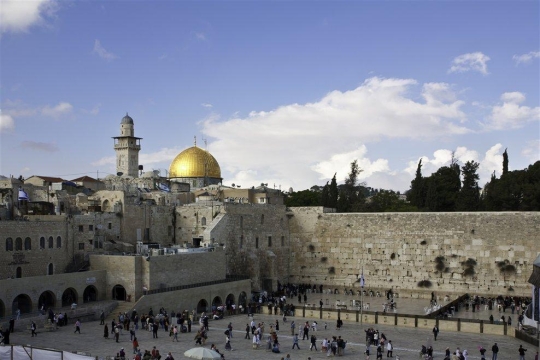 Heller High aims to build deep, lasting relationships between North American Jewish teens and Israel, developing the next generation of Reform Jewish Zionists. The Heller High program gives students the opportunity to learn from and get to know different groups of Israelis.
Image
Nearly two months ago, our Just Zionism group landed in Israel as the election to cement a far-right government in the Knesset was taking effect. When we landed, I had a surface-level understanding of Israeli politics but was about to get a crash course on the election's implications for the activists who were heartbroken by the results.
Image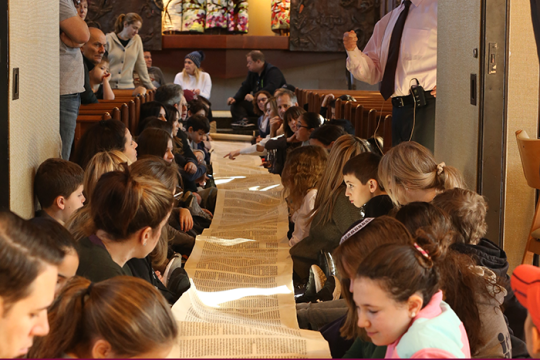 A common sentiment among Jewish-affiliated teens seems to be, after your b'nei mitzvah, religious school is over, right? Sure, you might come back for confirmation in a few years, but there's no real reason to stay involved. You're Jewish. You know that, your family knows that, and your friends know that. Staying involved is kind of a waste of time. Right? Actually, no. Even if you've had your b'nei mitzvah, there are benefits to staying involved with your Hebrew School and your religious education.