Image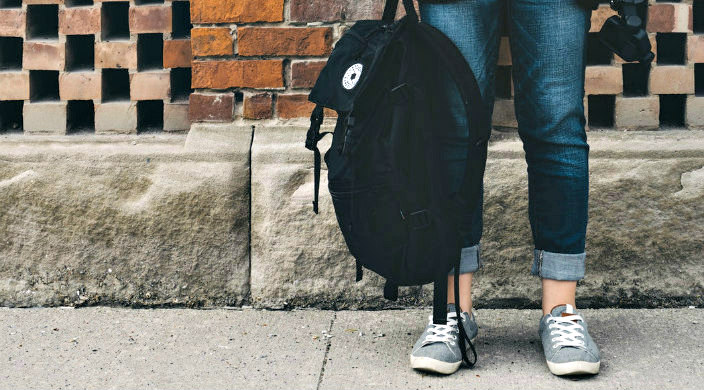 On Saturday night, I asked my 15-year-old son how he was doing. Was he scared? Overwhelmed?
He shared that he was sad for the people who died and their loved ones. That it was truly awful. "But Mom," he said, "this is my normal. I was born after Columbine and 9/11. All the horrible things that your generation thought could never happen are just normal for my generation. Terrible people shoot Black people in churches, and LGBTQ people in nightclubs, and kids sitting in classrooms at school, and now Jews in synagogues."
As I listened to him, my heart broke – but I couldn't deny his reality. For him, this act of hate was terrible. And heartbreaking. And normal.
While I struggle with the shock of the most horrific act of anti-Semitism in American history, my 15-year-old lives a different reality. A reality where it is not safe to be anywhere or to be anyone, and you simply have to learn to live with it. He is no more afraid of going to synagogue today than he was of sitting in his high school classroom on Friday afternoon.
As my colleague and friend, Dr. Betsy Stone, and I discussed how to respond to this tragedy, we realized that there could easily be a disconnect between what we, as parents and educators, feel our teens need, and what they are actually looking for.  
Dr. Stone offered the following advice:
1. Just listen.
Simply being willing to be present – to be a witness – is an act of support. Don't give advice; just listen. Listen to fears. Listen to tears. And listen to the kid who says "I don't care." 
It's essential that we not re-traumatize our children further. As we talk to them, let us remember that our job is to listen, not to raise the awful flag of anti-Semitism and hate. Psychological research tells us that listening to people under duress is one of the most important gifts we can give. Our children live with fear of gun violence in their daily lives. They have created their own ways of coping that allows them to leave their homes and venture into the world. This most recent shooting may not be a Jewish issue to them; it may be a human issue. Witness their fears and their lived experience. Understand that while we are shocked, our kids may not be. Don't make them more scared.
Check in with your teens. When you ask them how they are doing, be open to whatever their answer is. It may not be what you expect – and that is OK.
2. Don't hide your pain, but don't make it theirs, either.
It's OK for your teens to know you are upset and scared. Don't hide that you're hurting or feel that you need to be invincible to help them feel safe.
However, don't look to them to comfort you or to be in the same place emotionally. Instead, find other adults who can support you and, when with your teens, be there in the way they need. This may mean that when you want to cry, talk, and pray together, they actually want to share Instagram posts and decompress. This, too, is OK.
In other words, don't force the teens to feel what you are feeling. Create space for them to process this tragedy however brings them comfort and helps them make meaning.
3. Remember that people respond to trauma in different ways.
Know that each of us processes trauma differently. Some people cry, some sleep, some ignore. We must allow each student to feel their own pain. Kids may not talk about today's tragedy, but it is part of a bigger picture. Offer yourself as a resource – more than once – and be there when feelings arise.
Be sure your kids know that your door is open – not simply by telling them, but by being there. Your calming presence is an important part of their lives. Send a text tonight that simply says, "I'm thinking of you."
4. Be ready when they want to take action.
As we saw in the teens after the Parkland, FL, shooting, we can respond with hope and action, not just despair. The Parkland survivors started March for Our Lives; they speak out against gun violence and the NRA.
You may find that your teens are ready to march and take action – perhaps even before you are. They may want to hit the streets to get the vote out, or make their voice heard on social media condemning gun violence. They may be ready to lead, or want you to step up and direct them on how to take action in your community. They may not want you to create worship services and vigils – they may be ready for marches and campaigns.
When I asked my son if it was OK that I quote him in a blog piece, he told me, "It's OK – but please just make sure they know that my generation isn't callous or doesn't care. People always try to say that Gen Z doesn't care about anything. We care a lot. This is just normal for us. We are doing our best to survive."
Mishebeirach Avoteinu v'imoteinu, may the One who blessed our ancestors in days of old, protect our children now from harm's way and give us the strength and courage – to help them not just survive this scary world, but to grow, flourish and celebrate in a better world tomorrow.  
Check out "Jewish Resources for Coping with Acts of Terror" for additional guidance on these difficult conversations. 
Related Posts
Image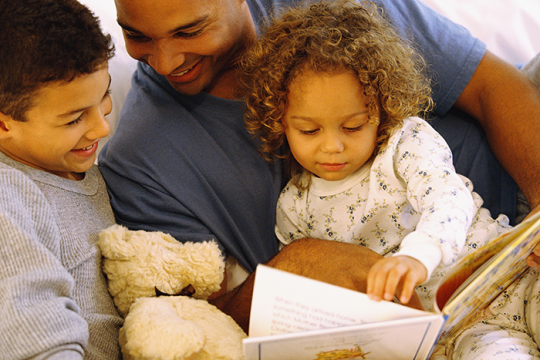 The Jewish people love to share stories, as memory is a central Jewish value. We cannot forget what has happened to us because we must share it with future generations. The past is one of our best learning tools.
Image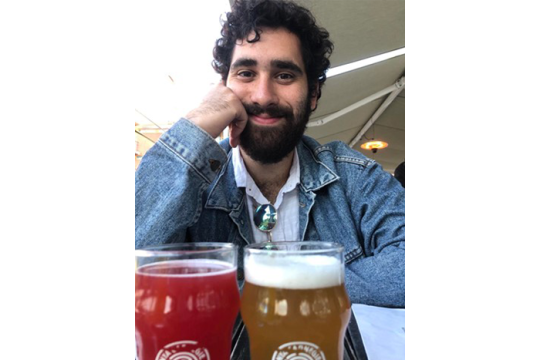 Third-year Hebrew Union College-NYC student Jesse Epstein hopes to make Judaism more accessible, meaningful, and relevant for today's Jewish community – through beer. He recently became the owner of Shmaltz Brewing Company, a beer-brewing brand aimed at providing community members with a mode and environment for consumption steeped in Jewish ethics, text, and tradition.
Image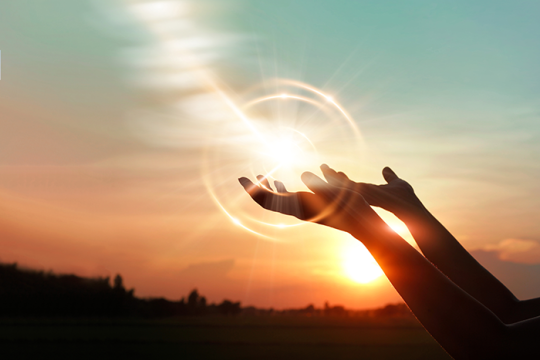 This time of year, we hear again and again about how much emphasis Judaism places on the nuances of how to address harm of all kinds. I am convinced that the steps of repentance and repair outlined by the medieval Jewish philosopher Maimonides make sense not only in our individual lives when we harm our coworkers, friends, family, and intimate partners, but also in reference to the communal, cultural, and national levels.