Image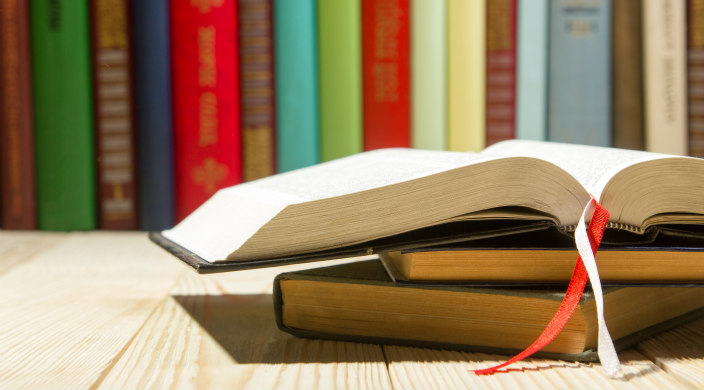 As a rabbi, I find myself busily preparing for the High Holidays. Planning services, writing sermons, and organizing programming will fill the hours of the coming weeks to ensure that my congregants experience a meaningful and fulfilling High Holiday season.
What I had forgotten, though, is that the real preparation for the upcoming Days of Awe is the hard work I need to put into myself. In order for me to be the best model for my congregants, now and at any season, I must literally practice what I preach. I, too, am obligated to reflect and to consider, to examine the deeds of the past year and strive to do and be better.
I am often asked what resources I turn to during this season – which reflective tools are on my desk for my sake and not for others. Admittedly, those resources tend to sit on my desk in a corner, calling my name and asking to be used. This year, however, I have committed myself to doing better at finding time for me so that I can truly be my best self.
What is on my desk, you might ask? The following are a list of resources that I am using this year, and I hope that they might help you as well.
By Alden Solovy (CCAR Press, New York, New York: 2017)
Liturgist Alden Solovy continues to expand his reach to the masses with his most frequent work. His collection of prayers and poetry serve as wonderful reminders of the blessings we frequently overlook in our lives, and offers beautiful imagery that lifts up themes of sacred time, sacred space, and sacred moments within Judaism. In particular, his section connected with the High Holidays offers modern meaning to the ancient prayers.
By Alan Lew (Little, Brown and Company, Boston, MA: 2003)
Much like other works written by Lew, he takes the reader through a journey of self-reflection, introspection, and awareness that is inspired by the Hebrew Bible, Talmud, Jewish mysticism, and even Buddhism. His own reflections and stories have challenged me to examine my own life's purpose and think about who I am and what I stand for.
By Dov Peretz Elkins (Jewish Lights, Woodstock, VT: 2010)
Organized by the themes and content connected with the High Holidays, Rabbi Dov Peretz Elkins provides an anthology of readings, prayers, explanations, and commentary for both Rosh HaShanah and Yom Kippur. This year, I am particularly drawn to his selections for Rosh HaShanah and Yom Kippur morning. This season, in part, serves a reminder of God's providence and authority. While this can prove to be theologically challenging for many, Elkins' texts help nicely frame ways in which one can engage in theological dialogue.
By Rabbi Dr. Michael J. Shire (Jewish Lights, Woodstock, VT: 2001)
Regardless of where one stands on the political spectrum, I think we can all agree that we live in an extremely divisive society that threatens the fair and equal treatment of all persons and all Americans. In The Jewish Prophet, Rabbi Shire provides numerous vignettes about individuals throughout Jewish history whom best has exemplified a key trait of a prophet: an individual who stood up for the lowly and advocated for the betterment of all peoples during times of oppression. Rabbi Shire's book serves as a reminder that there are those who came before us, those today, and those who will come in the years ahead, who can bring us together rather than drive us apart. For me, it raises the question, "Where can we discover the prophet in ourselves?"
By Parker J. Palmer (Jossey-Bass, San Francisco: 1998)
Parker, a well-known educator, founder of the Center for Courage and Renewal, and devoted member of the Religious Society of Friends (Quakers) reminds that those who become teachers are at their best when they give their hearts to their students. He asserts that vulnerability and transparency allows teachers to make meaningful connections with their students, and gives them the courage to share their selves with others. Even though this book is geared for teachers and educators, his message can be applied to all of us. What makes us human is perhaps the best part of who we are. By giving our hearts, souls, and minds to what we do and whom we interact with, we are able to discover our inner beauty and strength and help others find their own inner beauty and strength.
May this be a season that reveals the best in all of us, brings us together as one, and helps us walk on the journey of transformation.
Related Posts
Image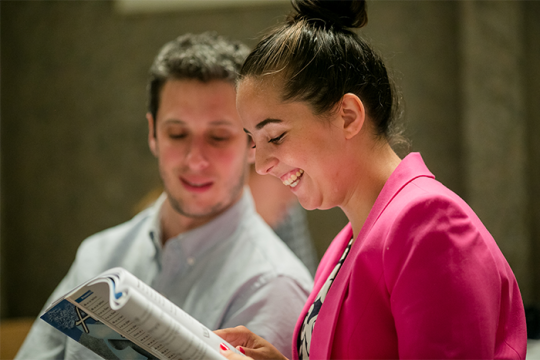 Lifelong learning, however, can be easier said than done. For many, as they enter adulthood, with its competing demands and obligations, setting aside time for learning – and especially for Jewish learning – can be challenging indeed.
Image
At 10, Jeff Erlanger appeared on "Mister Rogers' Neighborhood" in his wheelchair. I recently asked Jeff's parents about how they raised such a competent and loving son.
Image
When I became rabbi of Monmouth Reform Temple in Tinton Falls, NJ, I quickly discovered that some people in our community thought we were a church. Mail was addressed to "Monmouth Reformed Temple," and letters were addressed "Dear Pastor."