Image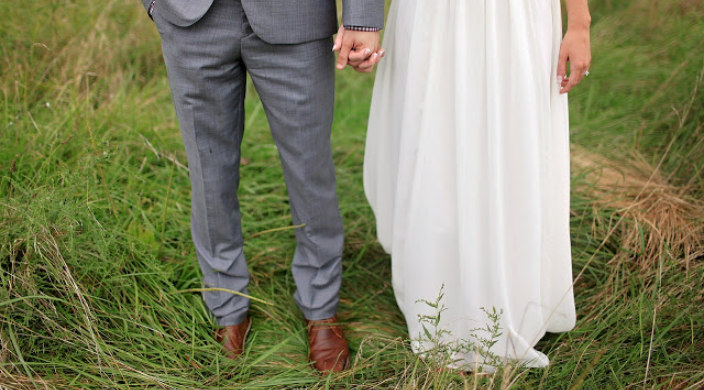 As I plan my wedding, I'm surprised by how often I've been asked whether my fiancé and I will be having a Jewish wedding. It's the one question we've heard the most, from Jewish and non-Jewish friends alike.
My fiancé, Mike, grew up Catholic but is now an atheist; I grew up Jewish, work for a Reform Jewish organization, and identify as culturally Jewish but spiritually agnostic. Reform Judaism, as a community and a movement, is really important to me, and I've always envisioned having a Jewish wedding, which is fine by Mike.
Here are some of the Jewish elements we're planning to incorporate into our big day. Want to learn more about Jewish weddings? Check out ReformJudaism.org's wedding page to dig deeper. 
We'll stand under a chuppah.
This is the wedding canopy the couple stands under during the ceremony, symbolizing the home they'll establish together. The chuppah is support by four poles, sometimes held by family members and friends of the bride and groom. Its temporal, fragile nature is also a reminder that relationships can be fragile and may need the support of loved ones.
Rather than have our family and friends hold our chuppah, we're going with a standalone structure – mostly so it's not too crowded up there! The chuppah will be covered with a tablecloth hand-embroidered by my late great-grandmother.
We'll sign a ketubah.
The Jewish marriage contract is signed before the wedding ceremony by two witnesses who testify to the couple's commitment to each other. Modern-day egalitarian ketubot usually include descriptions of how the couple will support one another and the home they're establishing together (rather than, say, how the wife will be subservient to her husband, as in biblical times).
We haven't yet chosen a ketubah but we're seeking something unique that speaks to our personal style and doesn't feel too stuffy. Ketubot are often beautiful pieces of art hung in places of honor in the couple's home, so we'd love to find one that incorporates some element of our common interests or lives together. (Ahem, the Cleveland skyline...)
We'll probably recite the Sheva B'rachot.
Originally it was the groom who recited the Sheva B'rachot (the Seven Blessings), but in egalitarian ceremonies, both members of the couple do it. The Sheva B'rachot praise the universe, humanity, the joy of the couple, the establishment of a household, and are an ode to joy that links this celebration with the time when joy and gladness will be felt around the world. Tradition says that each time two people fall in love and marry, the world comes closer to perfection.
These blessings are such a common element of Jewish weddings that I imagine we'll include them in both Hebrew and English so our non-Jewish guests can understand what's going on.
My fiancé will definitely break the glass.
Probably the best-known ritual associated with Jewish weddings comes at the end of the ceremony, when the groom breaks a glass by stepping on it. Interpretations include the ideas that in times of joy, we must be cognizant that life also brings sadness and sorrow; that love, like glass, is fragile and must be protected; and that although the world, too, is broken, we can help make it whole again.
At the breaking of the glass, guests shout "Mazel tov!" which translates to "Good fortune!" but mostly means "Congratulations!" We'll note this in the program or have our officiant explain it to our guests so everyone knows to chime in. It's such a joyous moment!
We'll take a moment for yichud.
Following the ceremony, the couple spends a few moments alone before joining friends and family at the celebration. Yichud (seclusion) is a respite from the strain of being the center of attention for a whole day; it is an island of privacy and peace before the public celebration begins.
We both get overwhelmed easily, so it would be nice to take a quiet moment together before facing the big, loud, happy reception festivities.
We'll all dance the hora!
This scene is probably what you think of when you imagine a Jewish wedding: wedding guests hoisting the happy couple up in chairs while everyone dances and sings around them. This is called the hora, usually set to the tune of "Hava Nagila," an Israeli folk song.
I love the hora, and I hope our Jewish guests will take the lead and bring our non-Jewish guests into the fold. It's such a fun tradition, and though I'm not wild about the trying-not-to-fall-off-a-chair part, I'm crazy about the dancing-in-joy part. Even if you're not a dancer, this is a pretty easy one to learn. This animated video from G-dcast will show you how to do it.
If you're part of a Jewish or interfaith couple, I'd love to hear which elements of the traditional Jewish wedding ceremony you incorporated into your big day – and how it went!
For more on Jewish wedding traditions, watch the Bimbam video below:
Related Posts
Image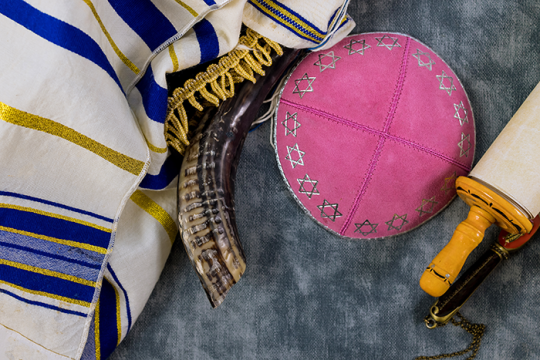 I love seeing how our students at Temple Shalom of Newton transform throughout the process of becoming BMitzvah. It's the end of my first year coordinating the BMitzvah program and my colleague Allison Lobron, an experienced leader in inclusion and social emotional learning, and I are hosting an end of year celebration for our BMitzvah students.
Image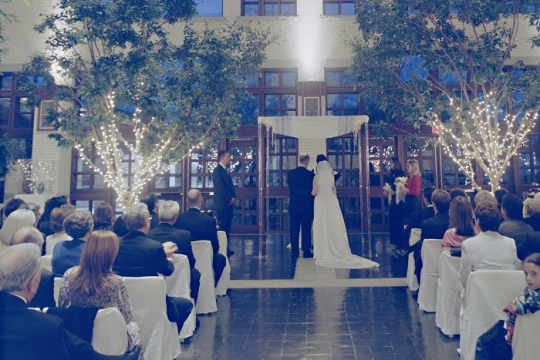 As a child snoop, I was well acquainted with the contents of my parents' dresser drawers. This came in handy often, like the night before a trip when my mom panicked because she couldn't find her passport.
Image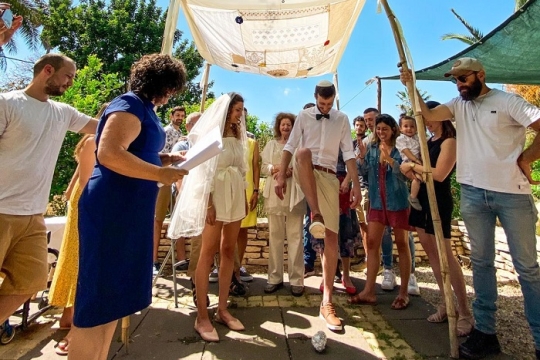 Shira and Ron, two young industrial engineers, approached me this past March, when Israel took its first steps out of the pandemic.