Image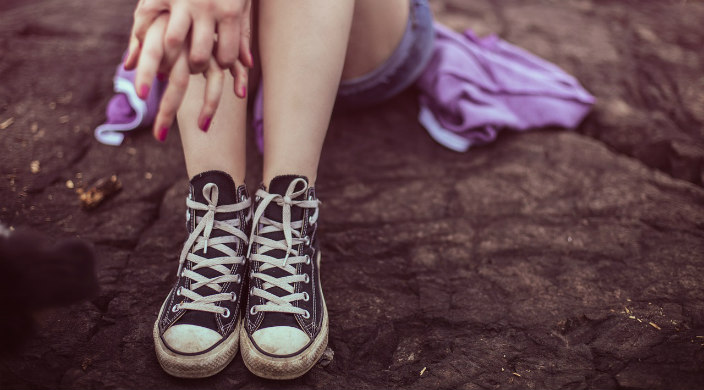 At the Pride service my transgender daughter recently organized at our congregation as part of her bat mitzvah project, she commented how she has always felt at home at temple: "Temple is a place where I am treated just like everyone else," she said.
As a mom, it warmed my heart to hear her say that she has always felt – and still feels – safe and accepted as her authentic self at our synagogue. Truth be told, her transition at age 6 – and that awkward period beforehand, when she went by her birth name but was decked out in full girl regalia to match her authentic self-image – were not met with universal approval. The rabbi, temple educators, and most congregants made our daughter feel at home, but a few members were a bit uneasy at first, and they questioned our choices.
Outside of temple, people criticize me for not doing a better job educating my child about proper societal norms. In their ignorance, some fear that simply having met a trans child, their child, too, will want to live as a different gender. Others hold to the absurd notion that my daughter will expose herself to their child in the bathroom or worse. Like many trans people, my daughter experiences gender dysphoria— the discomfort caused by a mismatch between gender identity and sex assigned at birth. This means that my daughter often struggles to even look at her own body. The last thing she wants to do is expose herself to a stranger in public.
Some parents are afraid their children will ask uncomfortable questions that they don't want to answer or don't know how to answer. Had our own parenting journey been different, I might have had difficulty with the subject, too.
As the mom of a transgender child, though, I have learned much. Here are six of the most important lessons – which, I have come to realize, are not limited to my own family's situation.
1. We are all unique and created in God's image.
For children questioning why God created them trans or gay, unattractive or unhealthy, the answer is: You are just fine the way you are. You are unique and created in the image of God. Love yourself for who you are and don't ever be afraid to be your authentic self.
2. Accept your children for who they are. Imposing your expectations on others leads to disappointment.
When a child's life does not unfold exactly as we had imagined, the resulting disappointment is often rooted in the expectations and assumptions we've nurtured over the years. If a child decides to marry someone of the same gender or not marry at all, instead of mourning the loss of the future we had imagined, embrace your child's choice and try to move forward.
3. There is a community for everyone.
As the parent of transgender child, especially in the early days, I often wondered in hopeless despair, "Who will love my child?" I have since learned – in part from being in support groups for parents of transgender children and from meeting older folks in the LGBTQ community – that there will always be people who will love my child for who she is.
4. Always be kind.
Both my child and I have come face to face with hatred and discrimination. I tell my daughter that everyone gets picked on at some time or another. But what matters most is how you respond. If someone insults you, hold your head high, be kind, and model kindness. To combat ignorance, fear and hate, educate those you meet.
5. We all move on our journey of acceptance at our own pace.
My daughter expressed herself in her toy and clothing choices as a gender non-conforming child from the age of 18 months. I just went with the flow. My husband's journey of acceptance took much longer; though one of her biggest supporters now, he reacted as if he had lost a child when our daughter transitioned. Some of us move faster than others on this path, and some of us may never get there, but many will. We need to be patient with ourselves and with others.
6. Things will get better.
When we started attending the local trans support group, people tried to assure us that things would get better. They were right. At first we were worried about our daughter's very survival; now we are focusing on her grades, chores, inappropriate attire choices, and practicing for her bat mitzvah.
In short, treat others as you would like others to treat you and your loved ones, speak up for your loved ones, be proud of your uniqueness as a reflection of God, and fight ignorance and hatred with education. Diversity is the spice of life. What fun would it be if we were all the same?
Related Posts
Image
When I became rabbi of Monmouth Reform Temple in Tinton Falls, NJ, I quickly discovered that some people in our community thought we were a church. Mail was addressed to "Monmouth Reformed Temple," and letters were addressed "Dear Pastor."
Image
In the beginning God created the heavens and the earth. The earth was unformed and void, and darkness was upon the face of the deep; and the spirit of God hovered over the face of the waters. God said: "Let there be light." And there was light.
Image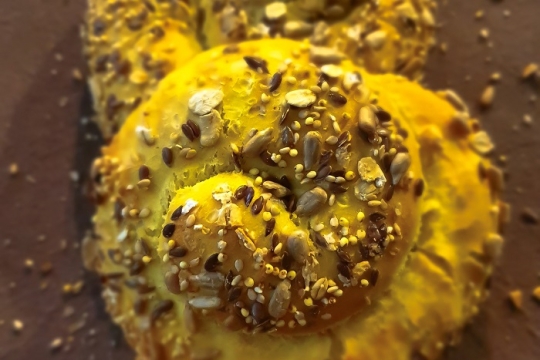 Decorate your Sukkot table with Ethiopian, North African, and Sephardi breads full of fall colors and tantalizing spice mixes and broaden our palates to the customs of worldwide Jewish communities. Laden with seasonal honey, pumpkin, or orange, they don't need braiding, and they make perfect gifts.