Image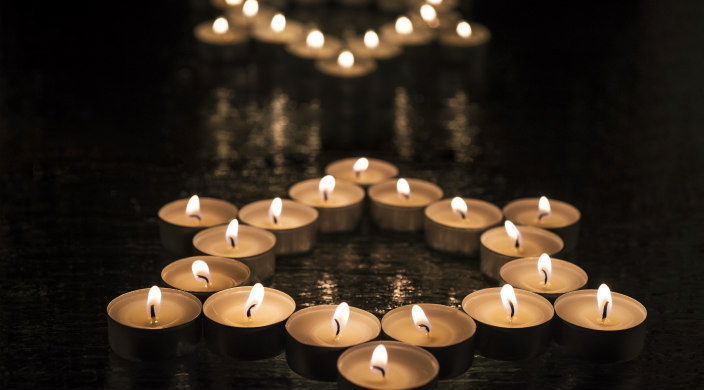 The word Shoah is Hebrew for "catastrophe" or "utter destruction." It is fitting, then, that Holocaust Remembrance Day* is known as Yom HaShoah, a day first commemorated in 1949 and officially made Israeli state policy by 1951. It is observed annually on the 27th day of the Hebrew month of Nisan, the anniversary of the start of the Warsaw Ghetto Uprising – which means that this year, we'll observe it from May 1-2. Commemorations begin at sundown.
In Israel, a state ceremony is held in Warsaw Ghetto Square at Yad Vashem - The World Holocaust Remembrance Center. During the day, ceremonies take place on military bases, in schools, and at community organizations; places of entertainment are closed. At 10 a.m., an air raid siren sounds off throughout the country, and Israelis observe two minutes of silent, somber reflection. This moment is taken so seriously that even cars stop in the middle of the road, and drivers stand beside their vehicles silently during this two-minute period.
Here are just a few of the many stories, prayers, and other resources to help you commemorate this solemn holiday.
1. Join in prayer and music.
Throughout the past few decades, Reform liturgy has evolved to include passages to be inserted into the weekday service, along with stand-alone rituals, for observance of this day. This Shoah Memorial Prayer, written in memory of those who perished in the Holocaust, is the centerpiece of a six-prayer Yom HaShoah liturgy by Reform Jewish author and liturgist Alden Solovy. Holocaust remembrance services often include special musical selections in memory of people lost during the war and in honor of those who fought against the Nazis. 
2. Commit to remembrance.
Rabbi Heath Watenmaker explains the Jewish imperative zachor, to remember, which compels us to remember our collective history as if we experienced it ourselves.
3. Read and share survivors' stories.
Writer Aron Hirt-Manheimer, the son of Holocaust survivors, shares his mother's story of her fateful escape and resilience in the face of certain death; in a separate essay, he tells of his father's time in Auschwitz and the day when, near death, he was finally liberated. These are just two of many such stories on our site and beyond.
4. Remember those who died.
After visiting Jewish gravesites in Poland, one man writes, "For a child of survivors, emotional disengagement is impossible, and the call to witness inescapable." Equally painful is the story of a man searching for his Jewish neighbor's bones in the forests of Lithuania.
5. Learn from survivors. 
In "What Holocaust Survivors Can teach Us About Overcoming Trauma," clinical psychologist Dr. Yael Danieli talks about understanding, treating victims of genocide, and dealing with inherited, multi-generational trauma.
6. Teach future generations.
Because the topic of the Holocaust is so disturbing, it can be difficult to determine how to share its history and stories with children. This piece by Reform Jewish educator Stephanie Fink serves as a helpful place to start.  
7. Act for a strong future.
"Never again" is now. As Yom HaShoah reminds us of the tragic consequences of turning away from those in need, use our Yom HaShoah Social Action Guide to incorporate tikkun olam, the repair of our world, into your observance.
Find additional Yom HaShoah commemoration ideas from the United States Holocaust Memorial Museum, and Yad Vashem. What Yom HaShoah stories, essays, and other materials do you find most powerful? Share them with us in the comments below or on social media.
*Note that Yom HaShoah is not to be confused with the United Nations' International Holocaust Memorial Day, observed annually on January 27.
Related Posts
Image
Martin Doblmeier's inspiring new documentary Spiritual Audacity: Abraham Joshua Heschel's Story is a long-overdue homage
Image
Purim approaches, and like every other holiday we've observed during the pandemic, it will look
Image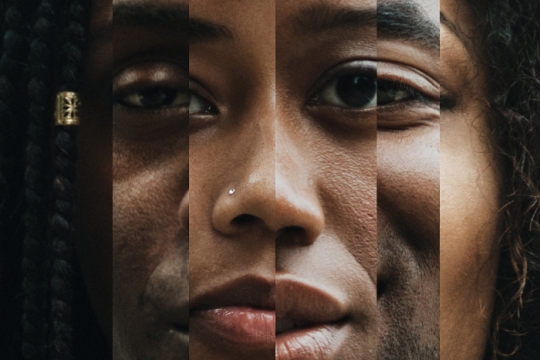 This is not yet the America most of us dream of, but it is an unavoidable part of our DNA. American equality and exceptionalism are checks that are still in the mail. If we truly love what this country is capable of, we must continue to speak the hard truth to power.