Image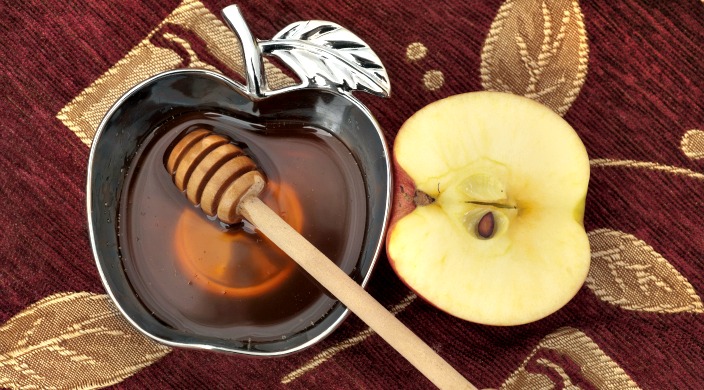 It's a long-standing custom for Jews to wish one another a "sweet new year" on Rosh Hashanah; to hope that this coming year will be one filled with joy, fulfillment, and an abundance of blessings. However, Judaism isn't a path focused simply on wishing for good things; if our goal is to make each year "sweeter" than the last, we must work to make it happen.
Jewish leaders all across North America put this value into action on a daily basis, and just in time for the new year, we're highlighting seven of these leaders' endeavors to manifest equity, education, growth, and yes - sweetness - in the lives of Jews everywhere.
Alexandra Corwin (she/her), a Jewish educator of Color, knows firsthand how important it is for institutions and classrooms to cultivate and celebrate diversity. Merging her knowledge and experience with Jewish education and the latest research in DEI (diversity, equity, and inclusion) principles, she founded Continued Learning Group to help organizations - Jewish and otherwise - succeed and thrive. She and her team offer program development, organizational and antiracist/equity audits, DEI strategy, personalized training, and more to help leaders champion DEI principles in everything they do. To learn more, sign up for Continued Learning Group's newsletter for updates and strategic insights.
As shown through its name - a cross between "Jewish" and "Latina" - Analucía Lopezrevoredo (she/her), Ph.D.'s organization was founded to celebrate the Latin-Jewish community's multicultural heritage, honor and highlight its beauty and joy, and to cultivate communal leadership and resiliency. Through providing fellowship opportunities and educational resources, Jewtina's vision is rooted in the goal of creating a culture in which Jews of Latinx backgrounds can celebrate their multicultural stories and collaborate to disrupt oppression and inequities that exist within these communities.
To make 5782 a sweeter year from the start, Jewtina has created downloadable digital resources for the upcoming holidays available in both English and Spanish: a Rosh Hashanah seder guide, a Yom Kippur workbook, and guides for Sukkot and Simchat Torah.
Driven by its motto of "leading with heart," 3W Consulting was founded by Jill Housen (she/her) and Tamar Ghidalia (she/her) to celebrate the past, present, and future of the Jewish people. Though these two Jewish women of Color come from different backgrounds and lived experiences, their sacred commonality lies in their passion for DEI work and their shared love for the Jewish community. 3W Consulting provides not just consulting related to DEI, but also workshops, facilitation, and visioning/strategy sessions for Jewish organizations to make as monumental and positive an impact as possible.
Eyal Rivlin (he/him), a Jewish Studies professor at Colorado University - Boulder, and his student Lior Gross (they/them), created the Nonbinary Hebrew Project as a way to take Hebrew - an historically gendered language - and make it accessible and usable for nonbinary individuals. Driven by the belief that language has the power to include or exclude, to welcome or estrange, Rivlin and Gross developed a linguistic system that was a near-instant viral sensation within Jewish communities, and their "open source" experiential resources have become considerably popular within congregations and institutions looking for ways to welcome nonbinary people into their curricula. Because Judaism has been a dynamic religious civilization since its birth, Rivlin and Gross' project is renewing the ancient and expanding the sacred language of Hebrew to meet our modern times.
Emily Ladau (she/her), a Jewish disability activist and Editor-in-Chief of the Rooted in Rights Blog, believes that sharing our stories, including the disability experience, will help create a truly "sweet" tomorrow that is inclusive and accessible to all. To accomplish this, she shares her "words she wheels by" through offering communications and social media strategy consulting, as well as editorial services for multiple disability-related organizations and initiatives. In addition to co-hosting The Accessible Stall Podcast, Ladau will soon be releasing her first book in early 5782: Demystifying Disability: What to Know, What to Say, and How to be an Ally. Through her book and continued advocacy, Ladau's goal is to shift hearts and minds, encouraging people to join the work of making the world a more inclusive place for everyone.
To fulfill their mission of "smashing the idolatry of fatphobia and leading ourselves from narrowness to freedom," Fat Torah's founder and president Rabbi Minna Bromberg, Ph.D. (she/her) and social media and development coordinator Emily Rogal (she/her) use activism, blogging, training, consulting, and mentoring to meet body liberation with Judaism. Their goal is to end weight stigma in Jewish communal life by teaching Jewish professionals, lay leaders, and community members to confront all forms of fatphobia, to empower people who work in various weight neutral and body positive fields to tend to the spiritual and religious needs of themselves and the people they serve, and to use Judaism as a means of cultivating body liberation for people of every size.
Deitra Reiser (she/her), a Black Jewish leader and activist, wanted to ensure that her children, and people of color in general, all have a sense of belonging in Jewish spaces. To accomplish this, she founded Transform for Equity, an antiracist repair group that partners with synagogues and Jewish institutions committed to the work of being antiracist. Reiser's organization is driven by the belief that the internal work of antiracism must come first to provide a foundation to rebuild an organization and, ultimately, a society that values the principles of DEI. Transform for Equity offers individual coaching for leaders, organizational equity assessments, capacity building, tailored workshops, and facilitated discussions using a curriculum called "Building Racial Stamina in Jewish Community."
These are just a few of the Jewish endeavors working to bring the sweetness of justice into the new year. Larger organizations like the Jews of Color Initiative, Keshet, BeChol Lashon, Jewish Multiracial Network, the Lunar Project, and many more are doing equally important work. No matter the size, scope, or mission of one's Jewishly-rooted initiatives, we know that our partnerships make us stronger, and the fruits of our avodahAvodahעֲבוֹדָהLiterally, "service" or "work;" usually refers to communal service or prayer to God, from ancient sacrifices to modern-day worship rituals. (sacred work) all the sweeter.
From the entire team at the URJ, we wish you a sweet, fulfilling, and joyful New Year.
Related Posts
Image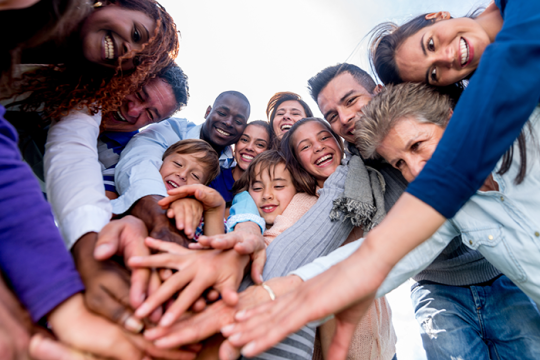 Temple Israel is engaged in a REDI culture shift, striving to be a synagogue that exemplifies our belief in b'tzelem Elohim (shared humanity) by creating a community where everyone feels a sense of belonging. Our New Year's party came from the idea that while this work can be challenging, it is a joy to lift up the diversity and unique lived experiences of those in our community. Following this theme of celebrating our diversity, we began planning our inaugural Shavuot to Juneteenth: A Journey Toward Liberation.
Image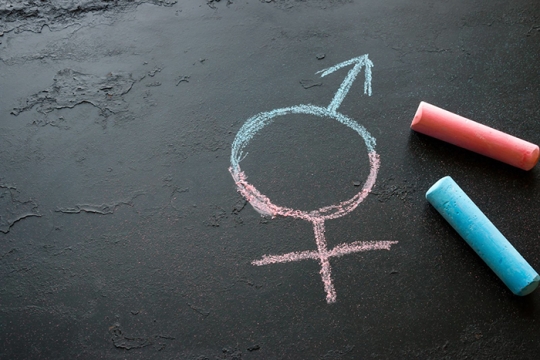 The Union for Reform Judaism, Jewish Grandparents Network, and Keshet are collaborating on a series of conversations to support grandparents and other loving adults who are interested in providing affirming spaces for gender expansive, non-binary, and transgender young people. These sessions provide grandparents with foundational knowledge, shared language, and inclusive practices.
Image
Emily Ladau is a Jewish disability rights activist, writer, storyteller, and digital communications consultant. We sat down with Emily to chat about how Jewish values inform her work and what employers, employees, and coworkers can do to proactively affirm people with disabilities in the workplace.