Image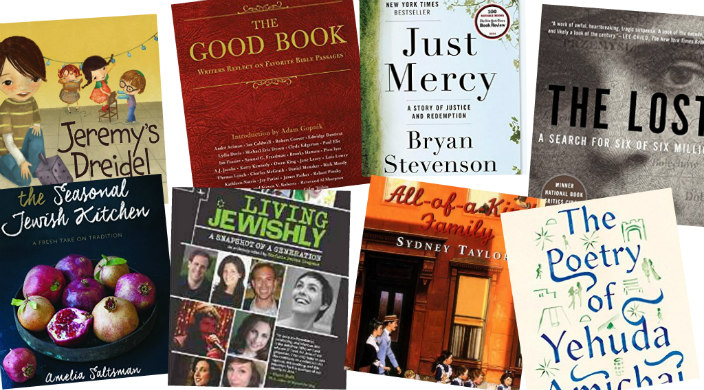 Looking for a good book to give your favorite bibliophile this Hanukkah? Staff of the Union for Reform Judaism recommend a few of their favorites, whether classics or new, that would make for great gifts. What would you add to the list?
All-of-a-Kind Family
by Sydney Taylor (Yearling, 1984)
 
Thanks to Taylor's genius for storytelling, I've enjoyed reading and rereading this book over the years, as well as others in the series. The distinct personalities of each of the five Jewish sisters growing up in the Lower East Side at the turn of the 20th-century made a big impression on me as a tween. The sisters, some more feisty and stubborn than others, are believable, and their rivalries and adventures form the perfect backdrop to our understanding this colorful community of mostly poor Jewish immigrants learning to be Americans. (Deborah Rood Goldman, digital communications producer)
 
Jeremy's Dreidel
by Ellie Gellman (Kar-Ben Publishing, 2012)
 
Intended for children ages 7-8, this illustrated book tells the story of Jeremy, a little boy who makes a unique dreidel at school. When his classmates ask him about it, he tells them that the dreidel is a gift for his father, who is blind – and the special designs on it are actually Braille letters. Jeremy's Dreidel reminds us to be inclusive and mindful of people with disabilities. A book review and discussion guide will help parents talk about the themes of this book with their kids, and a bonus reading guide with children's activities is available through PJ Library. (Daphne Macy, communications associate)
 
The Lost: A Search for Six of Six Million
by Daniel Mendelsohn (Harper Perennial, 2013)
 
This moving and finely-crafted book chronicles Daniel Mendelsohn's odyssey to learn the exact fate of six relatives who died at the hands of the Nazis. Through numerous interviews with people who knew Shmiel Jäger and his family, the author – and readers –  get to know them not only as Holocaust victims, but as real people who once lived in Bolechow, the shtetl home of generations of the author's family. (Jane Herman, executive writer and editor)
 
Just Mercy
by Bryan Stevenson (Spiegel & Grau, 2015)
 
Based on Stevenson's career defending death row convicts in the South, this powerful and provocative book draws together stories of dozens of people wrongfully convicted and inhumanely punished. Stevenson describes with clarity the racial and socioeconomic disparities that plague our criminal justice system. Stevenson, the founder of the Equal Justice Initiative, also makes a compelling case for shifting our current understanding of justice to one that emphasizes mercy, redemption, and love rather than punishment and incarceration. The Religious Action Center of Reform Judaism has created a discussion guide for Jewishly based conversations on the book. (Adam Waters, Eisendrath legislative assistant)
 
The Seasonal Jewish Kitchen: A Fresh Take on Tradition
by Amelia Saltsman (Sterling Epicure, 2015)
 
This beautifully produced cookbook is perfectly suited for the novice as well as the experienced cook. Inspired by the Jewish calendar, agricultural sustainability, and farm-to-table practices, the author divides the contents into six micro-seasons that highlight the connection between Jewish holidays and the seasons. Each recipe is labeled as dairy, pareve, vegan, fish, or meat, and no recipe includes non-kosher ingredients. Saltsman's eclectic style reflects Israeli fusion (her Romanian mother met her Iraqi father in Israel) combined with an American sensibility (she was born and raised in Los Angeles). My wife and I tested her Yemenite Pumpkin and Carrot Soup, and if the other 200 recipes in the book are as delicious, my family is in for some good eating. (Aron Hirt-Manheimer, editor-at-large)
 
Living Jewishly: A Snapshot of a Generation
Edited by Stefanie Pervos Bregman
 
In this one-of-a-kind anthology, essays by Jewish young adults tackle one of the Jewish world's hottest topics: How do we get young Jews to care about Jewish continuity, ritual and tradition? Amond the authors are Hasidic slam poet Matthue Roth, popular Kveller essayist Nina Badzin, spoken word artist Andrew Lustig, and technology guru Rabbi Jason N. Miller. Essays are serious and funny, insightful and important, featuring pieces with quirky titles such as "Nosh, Davin, Kvell or Eat, Pray, Love the West Side Way" and "Not Your Grandfather's Minyan (Although He Might Be There Too).: In the interest of full disclosure, I authored an essay included in this anthology - but I don't make any money off of it, so I promise I'm not self-promoting! It was an honor to be a part of such a phenomenally interesting anthology. (Kate Bigam, social media and community manager)
 
The Poetry of Yehuda Amichai
Edited by Robert Alter (Farrar, Straus and Giroux, 2015)
 
Lauded and beloved as Israel's leading modern poet, Yehuda Amichai has shown the light of truth in his verses on every aspect of life, from love, to day-to-day experience, to the meaning of life and death. The precise imagery of the poems draws readers into a very specific place and time, helping us engage and relate to a particular aspect of Israeli experience. This comprehensive English-language compilation, edited by the scholar Robert Alter, has just been released in time for holiday gift giving. (Audrey Merwin, Ten Minutes of Torah editor)
 
The Good Book: Writers Reflect on Favorite Bible Passages
Edited by Andrew Blauner (Simon & Schuster, 2015)

How can we best relate ancient Bible stories to everyday life in 2015? I struggle with that, and I suspect I'm not alone. This new anthology can help, and it's perfect for everyone on your holiday list irrespective of faith, religion, or belief. Thirty-two of today's leading writers explore well-known stories and characters from both the Old and New Testaments. Journalistic power couple Cokie and Steven V. Roberts cite Zipporah, the non-Jewish wife of Moses, as the "patron saint of interfaith marriages." A.J. Jacobs, bestselling author of The Year of Living Biblically, embraces daily the "delusional optimism" of a Red Sea Midrash interpretation. Enjoy examining anew Abraham, Jonah, the Garden of Eden (the snake and Adam as siblings?) and many more with contemporary wit, humor, and deep reflection. (Lauren Theodore,

public relations and communications manager)

 
Related Posts
Image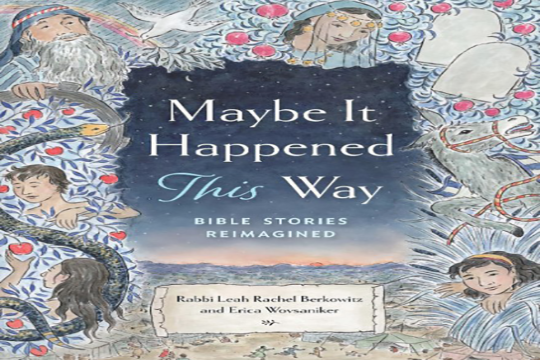 "Tell me a story" is a constant refrain for those of us with children in our lives. Almost as often, when the last page is turned, the child looks up and asks, "again?" Sometimes, this is a joy. Sometimes, re-reading, and re-reading some more, becomes a burden.
Image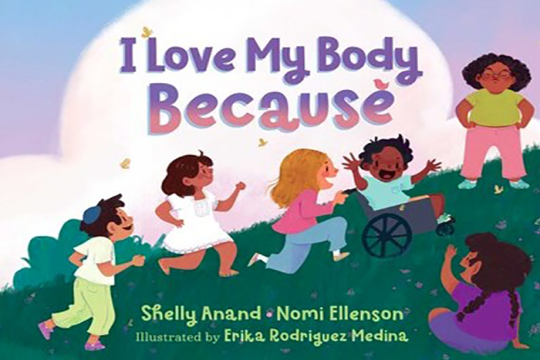 We sat down with author and photographer Nomi Ellenson to discuss her work, how her Jewish values have shaped what she does, and her mission to help people of all ages and genders, to see themselves as b'tzelem Elohim, created in the image of the Divine.
Image
I had been wanting to write about Queen Vashti for a while. A big part of my rabbinate and my writing focuses on uplifting the stories of women in the biblical narrative, especially those who do not get enough attention.