Image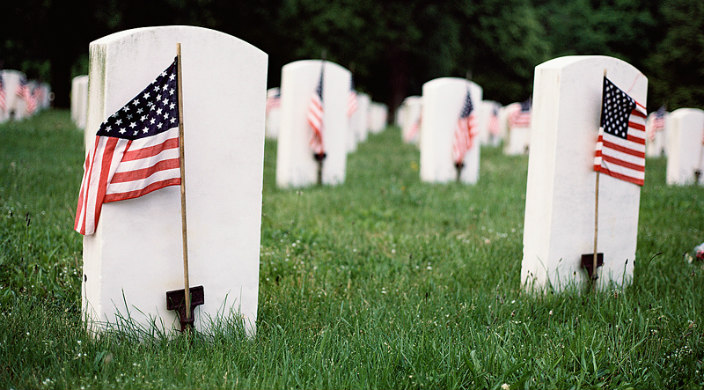 Although Memorial Day is not a Jewish holiday, the idea of remembering and honoring those who died in service to our nation is certainly a Jewish value. With that idea in mind, we've rounded up these stories and prayers to share with you ahead of the long holiday weekend.
Including both ancient and contemporary texts, this compilation of prayers and readings offers a selection to enrich your holiday observance.
Although the two never met, Aaron Rozovsky shares why he thanked Navy SEAL Senior Chief Petty Officer Heath Robinson, z'l, each week before Shabbat in Petoskey, Michigan.
How many Jewish members of the military have been buried under grave markers that incorrectly represent their religion and heritage? Operation Benjamin is doing its best to find and reverse such errors.
Rabbi Dan Bronstein, Ph.D., writes about Rabbi Roland B. Gittelsohn, who, as a chaplain for the United States Marine Corps, delivered what became an historic eulogy, following Iwo Jima, one of the most devastating battles of World War II.
Rabbi Douglas Kohn reconsiders his own patriotism and relationship with the military in today's America – and helps readers use a Jewish lens to do the same.
Mike Rankin, z"l, a military physician, shares his remembrances of a Kol NidreKol Nidreכָּל נִדְרֵי"All Vows;" prayer recited on the eve of Yom Kippur, the holiest day on the Jewish calendar; service aboard a destroyer following a battle with the North Vietnamese Army that resulted in many deaths.
Alan Weinschel recounts how a trip to the American Cemetery at Omaha Beach reminded him of his responsibility – and ours – to remember these fallen soldiers by saying Kaddish for them annually.
8. "From Battle to Metaphor: The Meaning of Waterloo in Modern Jewish History"
Rabbi Lance J. Sussman, Ph.D. writes about what connects the Battle of Waterloo – which took the lives of 26,000 souls in one day – and Reform Judaism.
May those we remember on this Memorial Day rest in peace and may we, taking to heart the teaching of the Prophet Isaiah, continue the sacred task of beating our swords into plowshares and our spears into pruning hooks.
Related Posts
Image
When I became rabbi of Monmouth Reform Temple in Tinton Falls, NJ, I quickly discovered that some people in our community thought we were a church. Mail was addressed to "Monmouth Reformed Temple," and letters were addressed "Dear Pastor."
Image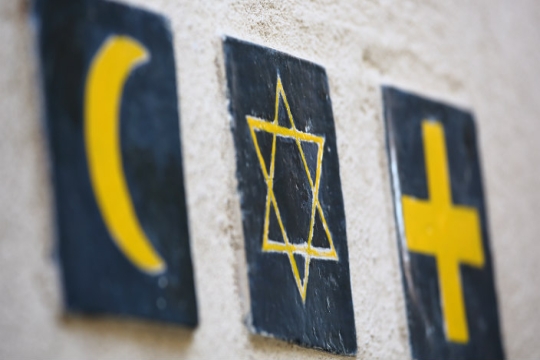 Read about Imam Abdullah Antepli, a Turkish-born cleric whose odyssey took him from anti-Semite to Jewish-Muslim bridge builder.
Image
My father was a quiet man. He was not one to engage in philosophical or political discussions. He did not tell people what to think or how to live.