Image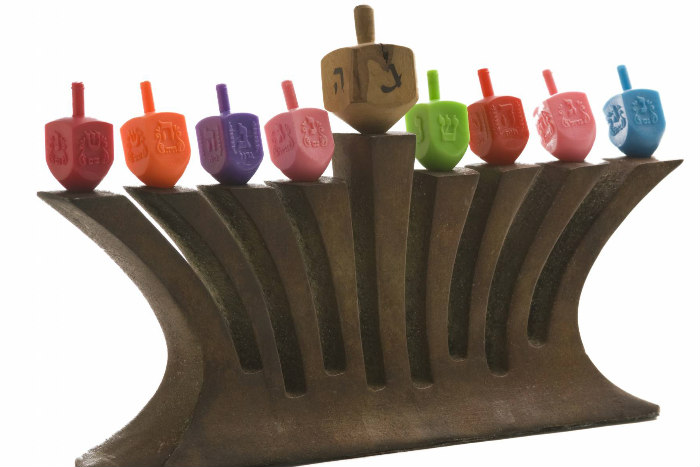 Hanukkah is a great holiday for plenty of reasons, not least of all for the celebrated eating of fried food and gambling with chocolate. If you're looking to jazz up your Hanukkah a little more, we found eight fun and surprising hanukkiyothanukkiyahחֲנֻכִּיָּהNine-branched candelabra used during Hanukkah – eight branches for each night of the holiday, plus another branch (often taller, central, or more prominently displayed) for the shamash (helper) candle, which is used to light the others. that can help kick your festivities up a notch. (Psst! Want to know the difference between a menorah and a hanukkiyah? Let us explain.)
This hanukkiyah is elephan-tastic!

(by Jonathan Adler, available on Amazon)
 
With eight legs, you'd think that there would be more octopi menorahs around. It's a no-brainer (or a nine-brainer… octopi have nine brains, FYI)!

(SomeArtByJulia, Etsy)
 
This golden Menorasaurus Rex is cute… until you remember that it's based on a creature with the power to crush your entire body with one small nibble.

(thevanillastudio, Etsy)
 
If your favorite scene in Fiddler on the Roof is the Russian Bottle Dance, this solid bronze "Dancing Rabbi Menorah" will make you want to groove from sunrise to sunset.

(Nelles, Etsy)
 
There's a puppy and a kitty version of this hanukkiyah¸ even though we all know which one is better.


(dog version and cat version available on Amazon)
 
Hanukkah is such a great holiday that a lot of us wish it would go by more slowly. Maybe the Menurtle can make that happen?

(thevanillastudio, Etsy)
 
Celebrate Hanukkah with a menorah version of The Greatest City in the World!

(by Valerie Atkinson, available on Modern Tribe)
 
You can't buy this menorah, but with a nose plug and a strong stomach, you could try to make your own!

(via CrownHeights.info)
Do you have a favorite unique menorah? Share it with us in the comments!
Related Posts
Image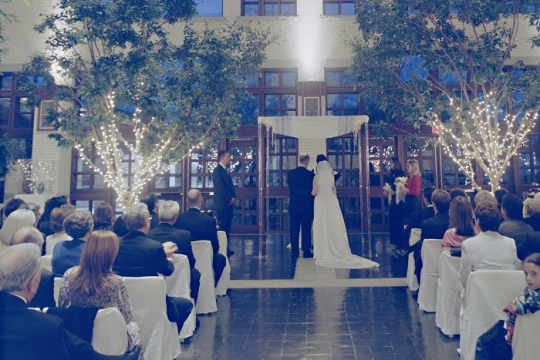 As a child snoop, I was well acquainted with the contents of my parents' dresser drawers. This came in handy often, like the night before a trip when my mom panicked because she couldn't find her passport.
Image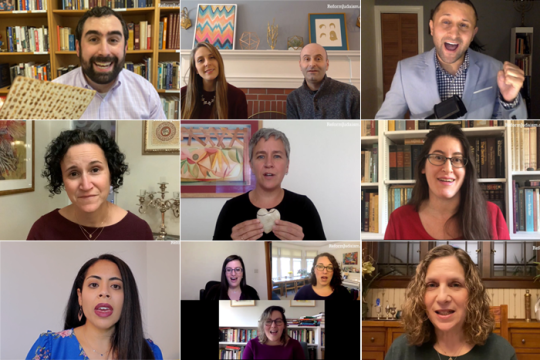 Reform leaders from North America and the UK share videos to accompany your Passover festivities. Each video is 2-6 minutes long and contains blessings, songs, and insights that perfectly supplement any seder and add a unique element to your celebration.
Image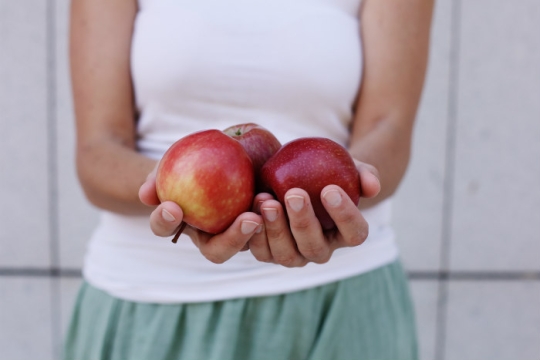 It's a challenge and necessity, especially during this pandemic, to set boundaries between work time and family or personal time, between home office and home. How do we do that, emotionally?