Image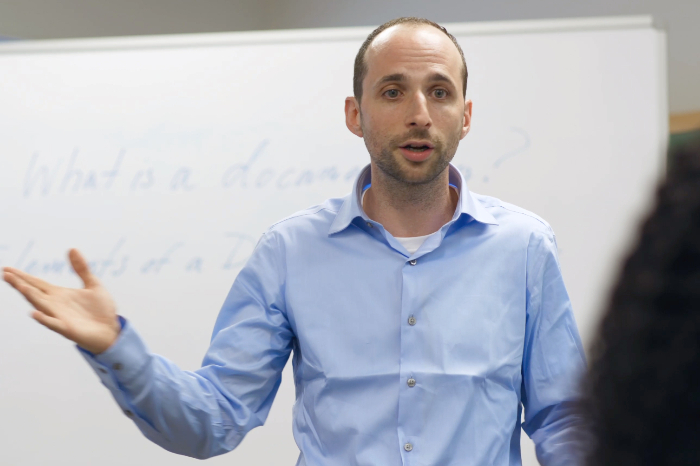 Hanan Harchol is a New York-based teacher, filmmaker, animator, artist, and classical guitarist. He was born in Kibbutz Kinneret, Israel, and moved to the U.S. at the age of 2.
Harchol wrote, directed, and produced his first dramatic feature movie, About a Teacher, which he based on his experience teaching filmmaking to inner-city public high school students. Executive-produced by Sara Bloom and filmed at Hebrew Union College in New York, About a Teacher was an official selection of 2020 Cinequest Film and Creativity Festival and winner of the Juror's Choice Award at the 2020 Centre Film Festival.
ReformJudaism.org: You were raised by kibbutznik parents who rejected religion, yet much of your creations are rooted in Judaism. What brought about that change?
Hanan Harchol: Around the time I became a high school teacher in 2009, the Covenant Foundation commissioned me to work as part of a team of artists making short films related to the Passover HaggadahHaggadahהַגָּדָהLiterally, "telling." This is the Jewish text that sets forth the order of the Passover seder. Plural: Haggadot.  .
The project required that we meet once a month for text study with Rabbi Leon Morris at Temple Emanu-El in New York City. We discussed the human condition, psychology, morality, philosophy and I thought, that's not Judaism. In my experience, Judaism was beating yourself on the chest and recounting all the bad things you did that year.
So, at age 39, I began reading the Torah for the first time, and that led to my creating "Jewish Food for Thought," a series of animated films designed to make Jewish ethics more accessible.
All the lessons I explored for these films – about judging others favorably, forgiveness, t'shuvahT'shuvahתְּשׁוּבָה"Return;" The concept of repentance and new beginnings, which is a continuous theme throughout the High Holidays. , gratitude, and humility – applied directly in my work as a teacher. This learning could not have come at a more perfect time in my life.
Tell us about a teacher who had a profound impact on you.
One who stands out is my undergraduate senior thesis professor, Judith K. Brodsky at Rutgers, Mason Gross School of the Arts. I was studying painting and thought of myself as quite successful with a 3.9 grade point average and a gallery exhibition under my belt. In the nicest way, Professor Brodsky helped me understand that my paintings actually weren't working, and that the drawings I had done of my father before college were much more authentic and impactful.
I distinctly remember asking, "Who is interested in my father?" and Professor Brodsky answering, "Don't worry about that; everyone has a father." I started creating paintings based on the often-contentious relationship with my father, and have used the "personal" to address the "universal" in my work ever since.
In About a Teacher, Hanan, played by Dov Tiefenbach, meets several times with his father at a restaurant table seeking advice and support. How much are these conversations true to life?
Very much. I constantly sought my father's approval. At the beginning of my animation on humility, I say to my father, "When I'm feeling bad about myself, you lift me up. But when I'm feeling good about myself, you find a way to put me down."
My parents were constantly pushing me. If I came home with a 99 on a test, my parents would ask, "What was the question that you got wrong?" Nothing was ever good enough, yet my parents were the first to boast about how well their children were doing.
It left me feeling that I could always do better, to be ambitious and want to achieve. But it also drove me crazy.
What was your motivation for making About a Teacher?
Throughout my first year, I badly wanted to quit teaching because I thought, "These kids don't want to learn." Chairs were being thrown and equipment stolen. I was being cursed and threatened. I felt I had every justification to be among the almost 50 percent of New York city teachers who quits within five years.

I stuck it out, became a better teacher, and learned how to connect with my students by making it about them instead of me. When they started winning awards, I thought, "What if I had quit?" Not only would my current students not have an experienced teacher, I wouldn't have gotten the opportunity to learn and grow from everything that my students have taught me.
I made the movie because I felt that people needed to see a realistic depiction of what teachers actually go through and what's broken with the system in order to begin a dialogue on how to better prepare and support new teachers. It is also a corrective to how teachers are often portrayed on TV – either as lazy or exaggeratedly heroic.
What lessons have you learned that make you a better teacher?
I learned that the students' voices matter more than mine. It necessitates listening carefully and doing your best to stand in their shoes.
The most difficult lesson for me to learn as a teacher was that if the students are not doing what they need to do, it is never helpful to blame the students. Rather, as their teacher, it is my job to take a look at what I can change in my instruction to make the lesson more engaging and effective for the students. And that requires humility.
You can watch About a Teacher on Amazon Prime; Hanan Harchol can be reached via email.
Related Posts
Image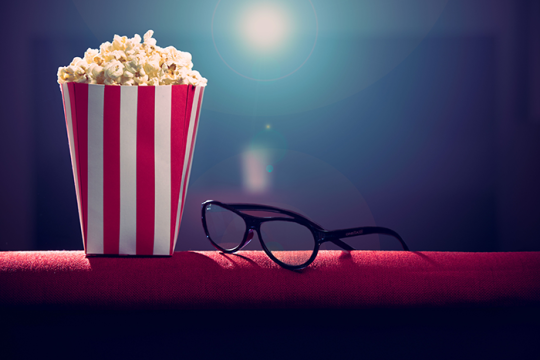 Two very different Jewish films have emerged on the 2023 late summer film scene. One depicts the trials and tribulations of a 75-year-old legislator during the greatest crisis of her life, the other portrays a 12-year-old girl on the cusp of adulthood.
Image
As we are amidst the season of new beginnings - new Jewish year, new school year, and new Torah cycle - we have a wonderful opportunity to explore the many Broadway composers who were inspired by the Biblical beginnings of the Book of Genesis.
Image
One might not immediately associate Frank Stella (b. 1936), the American painter, sculptor, and printmaker noted for his work in the areas of minimalism and post-painterly abstraction, with a lyrical poem that concludes the traditional Passover meal.