Image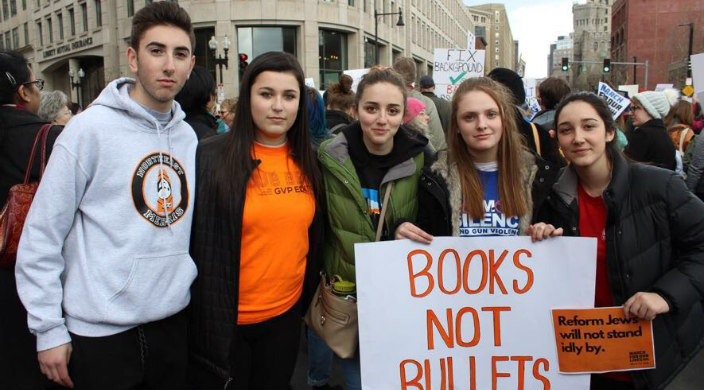 Cry with full throat, without restraint; raise your voice like a shofar!''
-- Isaiah 58:1
As a social work intern, I encountered teens at organizations like Ceasefire and Corazon Community Services, a community organization in Cicero, a Chicago suburb that's a hotbed of gang and gun violence. I helped them organize marches to take back their streets, efforts designed to end violence in their community.
Thirty-five miles away, I also worked with their peers at Temple Chai in Long Grove, IL. As a youth group advisor, I helped them plan events, including an annual spaghetti dinner and various weekend kallot (retreats).
But, whether they fear the ease with which dangerous people can access assault weapons or the epidemic of handgun violence in Chicago, particularly in communities of color, the message is the same: Our young people don't feel safe.
That's why, as a follow-up to last month's March for Our Lives, Reform Jewish young people have designated today, April 10th, as a National Call-In Day for Gun Violence Prevention. Here's how to participate.
As Lila Greene, incoming president of NFTY: The Reform Jewish Youth Movement so eloquently told us just before we heard the blast of the shofar at the March 24th March for Our Lives in Washington, D.C.:
Each call of the shofar represents something different, a specific part of the community. Tekiah, one strong note, represents our united community, whole and strong. Shevarim, three broken notes, remind us that our world is broken, that there is still suffering and injustice in our midst. T'ruah, nine short notes, are the cries of those who are touched by this suffering and injustice. They are the cries we make when children are needlessly taken from us too soon…Tekiah Gedolah, the final, long, blast, calls us to envision the world we will create: a world of wholeness, of peace, a world without gun violence and a world that we must build together.
Today it is our turn to call our representatives to urge them to pass comprehensive legislation that would improve public safety, prevent gun violence, and save lives. Today is our chance to raise our voices like a shofar and speak truth to power.
For more information about how to participate in this and future gun violence prevention initiatives, visit nfty.org/gvp/act.
Related Posts
Image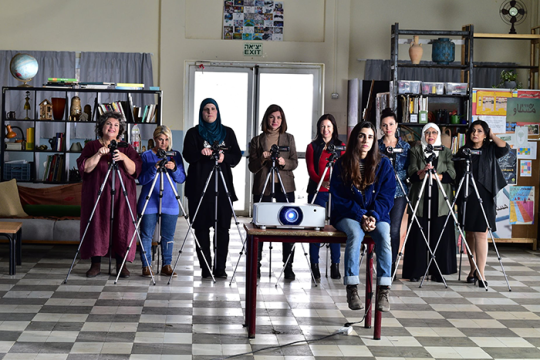 Both Arab and Jewish, young and old, the women of "Cinema Sabaya" learn about much more than filmmaking during the class; they discover that their differences are far outweighed by their bonds as women making their way in a patriarchal world.
Image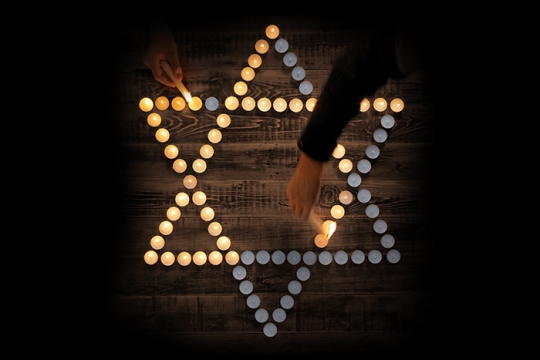 What does it mean to remember? It is to live in more than one world, to prevent the past from fading, and to call upon the future to illuminate it.
Image
A camel carrying a load. A golden pair of balanced scales. An open heart and an open mind. These are three of more than two dozen artists' visions of justice and righteousness featured in the invitational exhibition, "Tzedek Boxes: Justice Shall You Pursue."