Image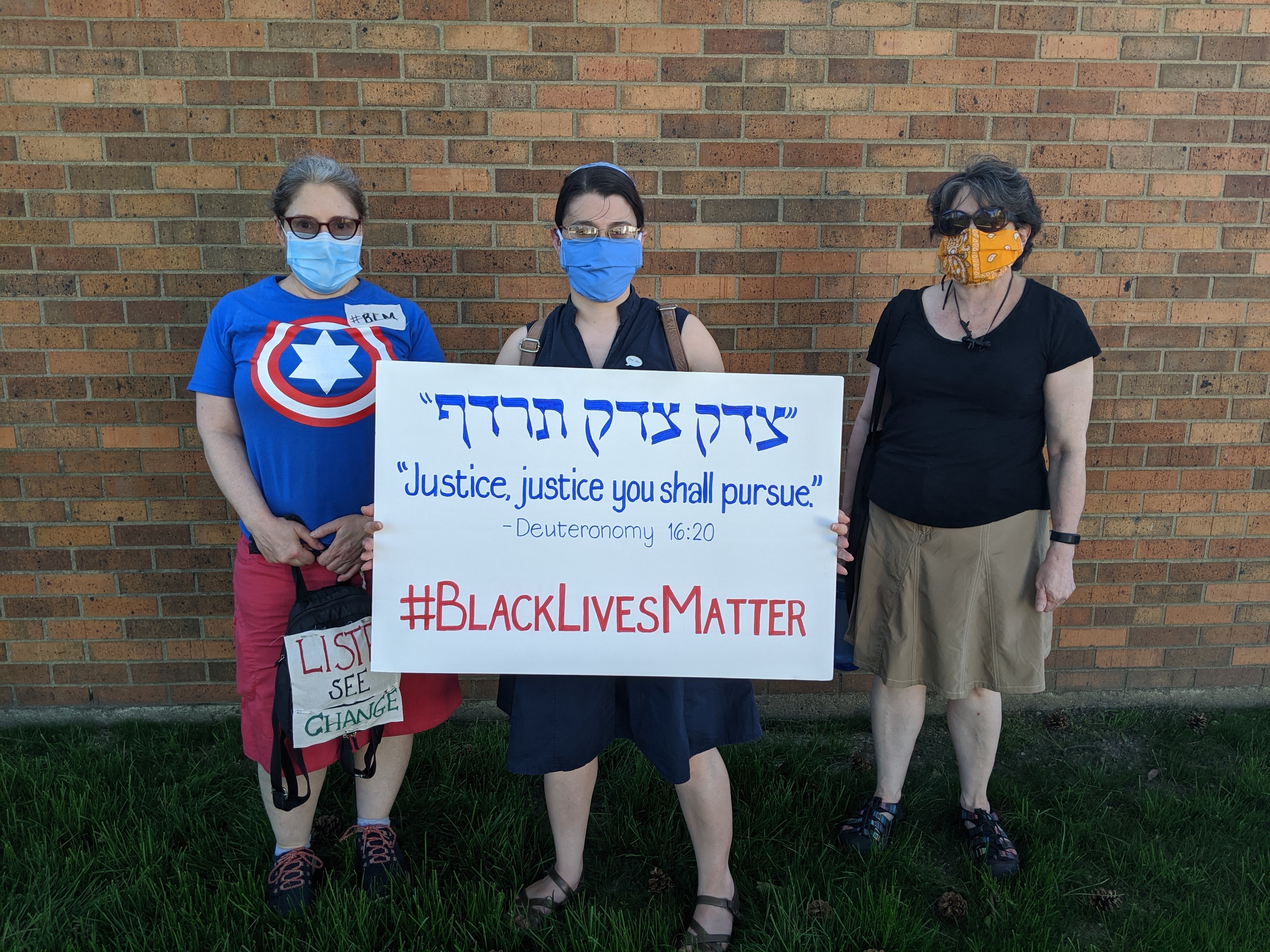 "Racism isn't getting worse...it's getting filmed" - Will Smith 
In the aftermath of George Floyd's murder, many of our North American Jewish communities have reflected on whiteness, structural racism and privilege, and systemic oppression. Many of us who are white and Jewish — myself included — began or doubled down on the necessary hard work like reflecting on our personal relationships, making and advocating for changes in organizational culture and hiring practices, and examining how our own previous actions both personally and professionally have unintentionally harmed others.  
Now, more than a year later, as we continue to manage the realities of the COVID-19 pandemic, as well as increased antisemitism (or is it just ever-present antisemitism?), I fear that white Jews are beginning to lose steam; that our racial stamina — the ability to continue to engage in antiracism work (Robin Diangelo) — is beginning to wane. Many of the white people in my personal life who protested in support of Black lives at the height of the pandemic or asked me for resources to help them talk to their white children about racism, or made bold posts on social media, have mostly gone silent. My professional colleagues who do this work in the Jewish community report the same, their inboxes less full of pressing requests around racial justice. 
One of the reasons this shift is happening may be the growing prevalence of painful and disturbing acts of antisemitic violence we are experiencing throughout North America, including in spaces that have been historically progressive. I fear that as our Jewish communities prepare for a new year and prepare ourselves to survive current forms of antisemitic violence (which undoubtedly must be addressed), we will retreat from antiracism, falsely believing these are phenomenon we must choose between fighting.  
I urge us to resist that impulse. These struggles are interconnected and tied to the collective work around fighting and dismantling white supremacy.  
Who makes up our Jewish community 
The Jewish people — historically, today, and in the future, if predictions hold true — are a multicultural group. As the recent Pew Research Center report found and as the "Counting Inconsistencies" study states: "The United States will become a majority people of color. Our ever-increasing multiracial U.S. context, coupled with the fact that 71% of non-Orthodox Jews in the United States will likely marry non-Jews, tells us that the U.S.-based Jewish community is, and will become, increasingly multiracial." 
We also know that the antisemitism that threatens us is part of a larger ecosystem of white supremacy that seeks to marginalize not just Jews but queer people, people with disabilities, BIPOC (Black, Indigenous, and People of Color), and others, as well. One in four Americans lives with a disability, and studies report that close to 10% of people over 18 are LGBTQ+; among people ages 18-29, that number doubles to 20%. If we address the systemic nature of white supremacy, we will inevitably improve the lived experience of all people and all Jews.  
Between race, gender, and disability status alone, its unquestionable that a majority of Jews would benefit from an intersectional approach to addressing antisemitism.  
Keep in mind the importance of intersecting identities 
Knowing this, we must center the experiences of the many Jews who experience intersectional marginalization, including Jews of Color, LGBTQ+ (particularly trans) Jews, Jews with disabilities, and others with vulnerable identities who do not have the choice of only fighting antisemitism.  
Fighting for safety on multiple fronts isn't an option, it's a necessity. It is impossible for Jews of Color to focus only on antisemitism as racism continues to impact every aspect of life. Trans and nonbinary Jews (like trans and nonbinary people generally) face a disproportionate amount of daily hate and violence.  I witness daily the many ways one of my non-binary Jewish family members is marginalized and made invisible; I worry for their safety. For people with particularly vulnerable identities, fighting one form of oppression at a time is simply not possible.  
When we lack an intersectional approach to antisemitism, we are asking people who face marginalization on multiple fronts to set aside one or more of their core identities. When we do this, we convey that the Jewish community is not a place for people who experience multiple forms of oppression.   
Racism is an immediate and oftentimes daily threat to People of Color, including Jews of Color 
In our society, the way people are seen and coded dictates our safety minute by minute. Amidst generations of negative stereotypes, Black men are often seen as predatory threats. While white Jews, particularly those who present in more traditionally observant ways, are undoubtedly vulnerable, they are not societally coded as physically dangerous.  
Broadly speaking, white Jews have largely also overcome the historic structures and systems that hindered equal access to basic needs and rights like healthcare, affordable housing, and education. In addition, our whiteness disproportionately protects us from living in fear of or experiencing many forms of structural oppression, like the school to prison pipeline or police brutality. 
While we wish we didn't need protection at our synagogue entrances, white Jews often take comfort from the presence of law enforcement. As uncomfortable as it is to admit, white Jews have and continue to benefit from the same racist system that disproportionately oppresses BIPOC communities. 
Understanding our allies and coalition partners 
One of the functions of antisemitism is to deny its very existence (Annie-Rose London). As Elly Bulkin points out in "Yours in Struggle: Three Feminist Perspectives on Anti-Semitism and Racism," it is especially painful when, in our fight against the many forms of oppression — including racism, transphobia, sexism, and others — we experience antisemitism in the progressive circles we believed were safe spaces. I speak from experience when I say that it is heartbreaking when a trusted coalition partner, colleague, or someone else with whom I am in relationship across lines of difference does not take a clear, firm stand against antisemitism (despite the many times that they do).  
Such instances can and must be addressed through continued relationship building, education, and dialogue. At the same time, we must acknowledge that members of groups that have, for generations, been subjected to societal or government-sanctioned violence may not have the capacity for multiple fights when so many in the rest of the country have yet to acknowledge or prevent their structural dehumanization.
White-dominated Jewish communities sometimes become exasperated with our coalition partners for not taking a stand on antisemitism exactly when and how we want. Jewish leaders can be quick to (unfairly) denounce their Jewish colleagues who insist on an intersectional approach to antisemitism or who do not disavow relationships with people or groups who don't fulfill our expectations of how they should address antisemitism. 
I think, though, of the many Jews of Color who haven't given up on white-dominated Jewish communities, despite the racism they have faced inside them. Rabbi Sandra Lawson writes, "I can't think of one Jew of Color who has not had a racist experience in the Jewish community."
Let us remember that white-dominated Jewish communities have not done all we could have done or can do to address racism. Ilana Kaufman discusses the glaring lack of racial diversity in Jewish leadership roles in her ever-relevant piece "Despite 10 Years of Promises, Jewish Leaders have Failed to Make Space for Jews of Color."
We can't expect others to do what we have not yet done. Have we done all we can to protect young Men of Color, for whom police violence is among the leading causes of death? The high rates of police killings of Black men tell us no. Have we benefited from the generational and systemic advancement that has structurally and systemically harmed and dehumanized BIPOC families for generations? History tells us yes.
Just as white-dominated Jewish communities ask our partner organizations and those with intersecting identities to be patient with us as we slowly address racism, transphobia, ableism, and other forms of oppression in our communities, so too must we be patient and unyielding with our valued partners in this work. 
We must continue to address both antisemitism and racism
None of this is in support of not addressing antisemitism, nor is it intended to downplay the historical trauma triggered any time one of our own is violently attacked, whether verbally or physically. As a mother of tiny, vulnerable, young Jews, I did not take lightly the swastika that was carved into the wall of my kids' school. I needed for that antisemitic incident to be taken seriously, which it was — but only after I pushed.  
In that experience, I also recognized the inequities inherent in our struggle for justice. I had the privilege to push for my children's safety, as well as the institutional support to back that pushing. Racism, though, continues to be relentless, plaguing Black and Brown communities at every minute and from every angle, preventing many BIPOC individuals from living safely and sometimes at all.  
To focus singularly on antisemitism is misguided. White supremacy is our collective enemy, and we must commit to dismantling it. We must acknowledge that 'oppression of any of us is a threat to all of us'. When asked why we should support any movements or organizations that do not address antisemitism in the ways we wish, we must keep in mind that while we must never tolerate antisemitism, white supremacy relies on us giving up on our partners.  
White supremacy seeks the tearing apart of coalitions. White supremacy demands pitting those with marginalized identities against one another. Just as racism exists in our Jewish institutions and organizations, antisemitism exists in organizations and institutions outside the Jewish community. This is the burden of existing in our deeply flawed society, which is grounded in white supremacy.  
In "Yours in Struggle," Barbara Smith acknowledges the dangers in the silence around antisemitism, but also states that white Jews who left Europe to escape genocide, pogroms, and violence were able to find "a society by no means free from anti-Semitism, but one where it was possible in most cases to breathe again." The irony of George Floyd's plea, "I can't breathe," cannot be lost here, as he echoed the same pleas for life many Black people have been forced to echo. 
The Jewish people have long been called 'the God-wrestlers'. As the pandemic evolves and we wrestle with how we will return to society, continue to come together in a variety of ways, and, of course, address antisemitism, let us also not stop wrestling and resisting white supremacy and racism. It is our destiny and our future depends on it.
*I would like to thank Jaimie G. for her extensive edits, as well as additional unnamed editors to this piece. I would also like to thank April Baskin and the Jewish Social Justice Roundtable for all I learned from their 2021 round of antisemitism trainings that applied a critical intersectional lens. I would also like to thank Ilana Kaufman and the Jews of Color Field Building Initiative for their work to educate others. It's important that I reference some of the key authors and texts I have learned much from and, while not all of them are cited in this piece, inform my perspectives, including: Barbara Smith, Beverly D. Tatum, Becky Thompson, Karen Brodkin, and Melanie Kaye Kantrowitz, as well as many other wise humans and friends who continue to share their lived experiences with me.
I have spent the past 22 years both formally and informally taking in and centering the contributions of many Contributors, Scholars, and Authors of Color, specifically many Black and Brown women, only a fraction of whom are cited above. I still consider myself a beginner in my understanding of whiteness and racism, and am forever indebted to the important and ongoing contributions of often underrepresented, under published, and underutilized critical voices. I encourage you to check out the URJ's REDI/AH page for updated suggested resources.
Related Posts
Image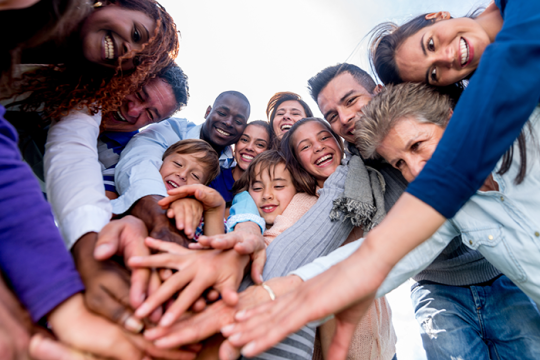 Temple Israel is engaged in a REDI culture shift, striving to be a synagogue that exemplifies our belief in b'tzelem Elohim (shared humanity) by creating a community where everyone feels a sense of belonging. Our New Year's party came from the idea that while this work can be challenging, it is a joy to lift up the diversity and unique lived experiences of those in our community. Following this theme of celebrating our diversity, we began planning our inaugural Shavuot to Juneteenth: A Journey Toward Liberation.
Image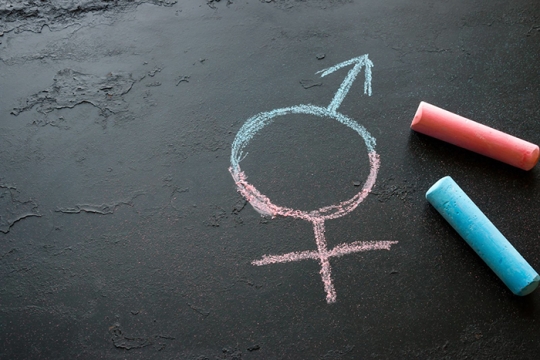 The Union for Reform Judaism, Jewish Grandparents Network, and Keshet are collaborating on a series of conversations to support grandparents and other loving adults who are interested in providing affirming spaces for gender expansive, non-binary, and transgender young people. These sessions provide grandparents with foundational knowledge, shared language, and inclusive practices.
Image
Emily Ladau is a Jewish disability rights activist, writer, storyteller, and digital communications consultant. We sat down with Emily to chat about how Jewish values inform her work and what employers, employees, and coworkers can do to proactively affirm people with disabilities in the workplace.