Image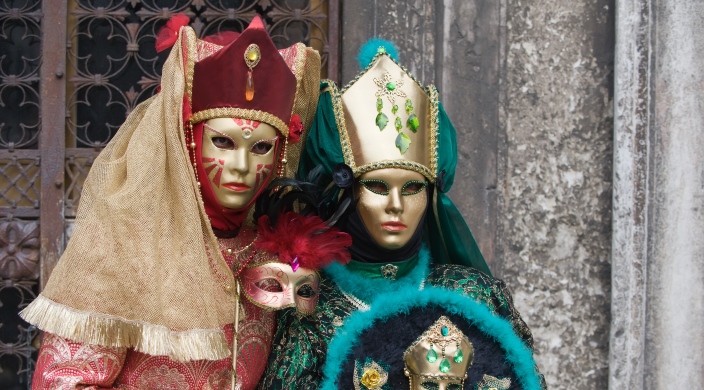 During the 40 years that I served as a congregational rabbi, Purim evolved from a pleasant celebration into what has become, in my view, almost a third High Holiday.
We no longer simply read the M'gillah to cheer Esther and boo Haman. Today, we have come to expect elaborately choreographed and carefully rehearsed Purim spiels with clever lyrics sung to the tunes of popular songs or show tunes. At our congregation, one woman has become a legend for writing such clever lyrics, and other communities have their bards, as well.
How wonderful! As a rabbi, I'm in favor of anything that increases involvement in synagogue life and multiplies the joy of our festival celebrations.
To maximize the "Purim effect," though, congregations must offer more than great music, groggers, costumes, carnivals, noise, and merriment. We need to relate the story of Purim to the lives of modern-day Jews – both children and adults – because the Purim story has much to teach us, if we look at it closely. Here are three examples:
Vashti's Courage: We should applaud the courage of Vashti, King Ahasueras' first wife. In the story, the world's most powerful man commands her to display her beauty for his drunken friends, but she refuses. Of course, in the story line, Vashti must exit the stage for Esther to enter – but we should usher her off with a standing ovation.
Vashti is a worthy role model for every woman. Her actions provide a great jumping-off point for a discussion about how women are often treated and how they can choose to respond. Vashti refused to be simply a sex object, even at the price of her throne. She is an example of one for whom popularity and position were less important than her dignity as a human being. Would that more of us had the courage to follow her example!
Prejudice: A vital lesson about prejudice presents itself when Mordecai refuses to bow down before Haman. Haman is angry, but as the Book of Esther records, "...it was not enough for him to punish Mordecai alone, for having been told who Mordecai's people were, Haman plotted to do away with all the Jews" (Esther 3:6). Because of his anger at one man, Haman sought to destroy all the Jews.
Generalizing feelings about an individual to an entire group is a textbook example of prejudice. Sadly, the prejudice we see in the book of Esther has confronted our people many times throughout history and continues to rear its head with frightful frequency. It confronts many other groups as well. Racism, sexism, ageism, and homophobia are just some of the prejudices that plague our world today. The Purim story provides a vivid example of this phenomenon that we can profitably discuss with groups of all ages.
Human Destiny: A third vital lesson is about human destiny and the meaning of life. When Mordecai read Haman's decree condemning the Jews of Persia to death, he sent a message to Esther to intercede for her people. Esther's response was that she dared not enter the presence of the king because he had not summoned her. To go to the king unbidden would be to risk her very life.
When he urges her to go anyway, Mordecai asks Esther a question we should all ask ourselves: "Who knows if you have not come to your position for just such a time as this?" (Esther 4:14).
Mordecai's really asks us all: Are we on this earth just to avoid trouble and enjoy life? Is our own comfort the primary purpose of our existence? Jewish tradition and the Book of Esther say, "No."
Esther could have lived out her life in luxury by ignoring the plight of our people. But Mordecai's question pricked her conscience enough that she risked everything in an effort to save the Jews.
Like Esther, we all have moments when our action or inaction will make a vital difference.  We can seize these moments or turn away from them. By swallowing her fear and seizing her moment, Esther inspires us all.
As Purim approaches this year, let us prepare for more than fun, games, and great music. Modeling the courage of Vashti, recognizing prejudice, and seizing our destiny at crucial moments make the Story of Esther our story, a story that can enrich our Jewish souls long after the celebration is over.
Related Posts
Image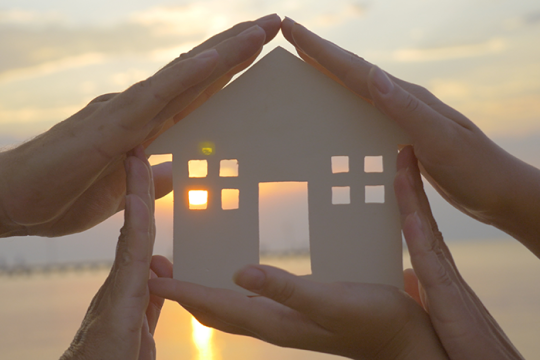 Some of the best stories from our tradition involve a question presented on one level that is answered on a completely different and surprising level.
Image
in the beginning Oneness breathed us into life we are unity
Image
When I became rabbi of Monmouth Reform Temple in Tinton Falls, NJ, I quickly discovered that some people in our community thought we were a church. Mail was addressed to "Monmouth Reformed Temple," and letters were addressed "Dear Pastor."