Image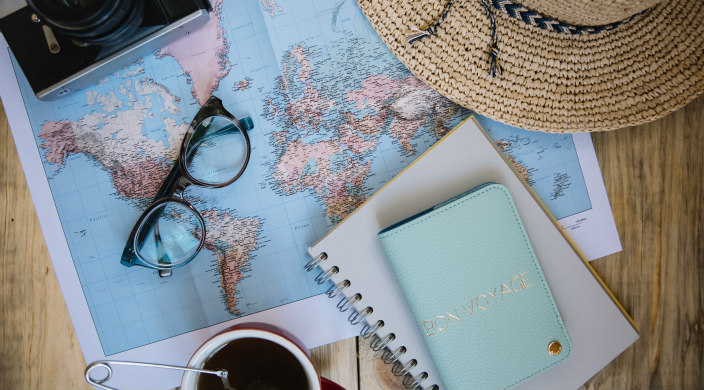 In 2005-2006, I worked in Afghanistan. To go to work every day, I had to drive (actually I was passenger in a carpool van) on Jalalabad Road. This is when I started praying for safe travels.
Jalalabad Road is part of a highway that connects the Afghan capital of Kabul to the city of Jalalabad in eastern Afghanistan. Due to a high number of traffic accidents, this road is considered one of the most dangerous in the world. To keep myself from worrying about accidents and bombings, I tried to keep busy during the car trip.
As this was 2005, before smartphones, keeping busy meant thinking, talking, reading, or sleeping. In the car, I said a quick personal prayer for protection (silently to myself) and then thought about yoga. I was deep into learning the ashtanga yoga first series poses, so I used to close my eyes and visualize these poses and their names in my mind. This private personal prayer, followed by yoga visualizations, was how I started praying while traveling.
Yes, I know I was not saying the "Jewish traveler's prayer" and maybe I was not praying at all, according to some people's standards. When I look back, though, I see that I was trying to settle myself and withdraw into a protective internal space. At that time in my life, I was unaware that there was a Jewish traveler's prayer.
Fast-forward to 2009, when my husband and I had just finished a two-year stint in Democratic Republic of Congo, where we had been attending weekly Shabbat dinners. Now, I was pregnant, and we were in New York City, where we visited a Jewish book shop that sold business card sized laminated prayer cards. One side was the Jewish traveler's prayer:
Y'hi ratzon milfanecha Adonai Eloheinu
v'Elohei avoteinu v'imoteinu,
shetolicheinu l'shalom
v'taazreinu l'hagia limchoz cheftzeinu
l'chayim ul'simchah ul'shalom.
Ushmor tzeiteinu uvo-einu
v'tatzileinu mikol tzarah
v'tishlach b'rachah b'chol maasei yadeinu,
umaaseinu y'chabdu et sh'mecha.
Baruch atah, Adonai, shomeir Yisrael laad.

May it be Your will, our God and God of our ancestors,
that You lead us in peace and help us reach our destination
safely, joyfully and peacefully.
May You protect us on our leaving and on our return,
and rescue us from any harm,
and may You bless the work of our hands,
and may our deeds merit honor for You.
Praise to You, Adonai, Protector of Israel.
I remembered my Afghanistan car prayers and bought one of these prayer cards, keeping it in my wallet for years. Sometimes I would remember to take it out and read the prayer when I was sitting in a car or on a runway before taking off on a plane. Either way, I always kept it on me, and I became attached to it.
When I lost the traveler's prayer card last year, I felt incredibly sad. I missed having the physical prayer card with me to help remind me – so I made printable traveler's prayer cards for us in English and Hebrew. Now, these Traveler's Prayer Cards are available for purchase on my website, Jewish Food Hero.                  
These prayer cards come from a very personal story of why I especially needed them during a time in my life when my daily commute was a dangerous one. For many of us, having something as a physical reminder for our safe or positive intentions can help us ease many of our day-to-day activities. If you want a moment of calm and reflection during travel, may the Traveler's Prayer bring you a little added comfort.
Your turn: Do you say a prayer before you travel?
Related Posts
Image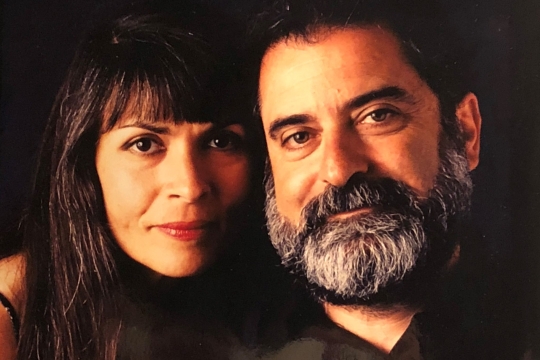 It has been almost 50 years since I met my wife Judy in Jerusalem. She came into my life like the Sabbath queen about to enter the synagogue, with everyone rising and turning toward the door to welcome her in.
Image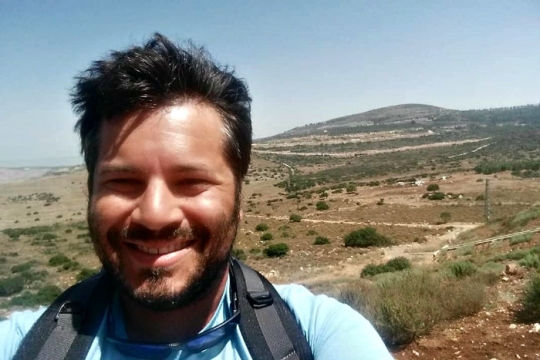 Matt Adler, who speaks eight languages, detailed his experiences living in Israel in his new book. We spoke to him about his life in Israel and how his intersecting identities impacted his time there.
Image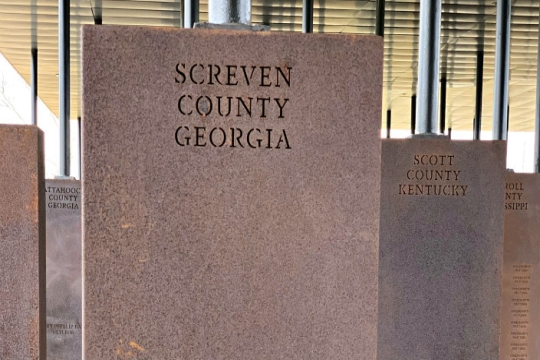 In visiting Montgomery, my intention was not only to bear witness to the violence imposed on people of Color, but to understand and come to terms with my own responsibility and duty as a white Jewish person to fight the racist hatred that still plagues our nation.