Image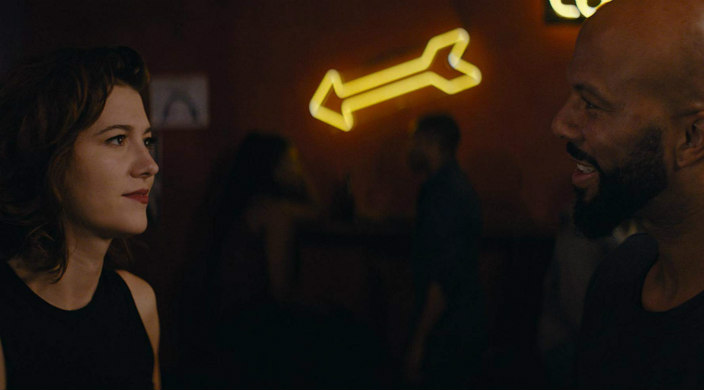 [Editor's note: This blog post contains reference to sexual assault and racism.] 
This week marks the digital and DVD release of All About Nina, a film by writer/director Eva Vives starring Mary Elizabeth Winstead (Scott Pilgrim vs the World, 10 Cloverfield Lane) in a story inspired by some of Vives' own experiences.
Winstead stars as Nina Geld, a stand-up comedian attempting to advance her career, find genuine connection with others, and drown out past trauma. She pursues this by picking up her life and moving from New York to Los Angeles, dating a man (Common) who is her total opposite, and showcasing her cynical, raunchy sense of humor through the catharsis of stand-up comedy (featuring musings on dating, bodily functions, and impressions ranging from Shakira to Björk to even Werner Herzog).
The film's September release date coincided with Dr. Christine Blasey Ford's testimony regarding her alleged sexual assault by now-Supreme Court Justice Brett Kavanaugh. I had the opportunity to attend the film's premiere in New York City, and during a Q&A session afterward, Winstead explained that All About Nina finished production just before the #MeToo movement began, and that the film was released at an especially poignant time.
As I watched Winstead give an Academy Award-worthy performance retelling parts of Eva Vives' own story of surviving assault, I wondered: What if our society better respected survivors like her? Would Nina Geld be the same person if others took what happened to her seriously instead of coming up with excuses for the individuals responsible for her and others' assaults? This would not have lessened her pain, but it might've at least provided her reassurance that her pain would be viewed with respect and care, and that those responsible would be brought to justice.
After Dr. Blasey Ford's testimony and the day of the All About Nina premiere, I read countless posts on social media from incredible, brilliant women in my life chronicling their own painful stories of sexual assault, many of which were accompanied by the hashtag #whyididntreport. As they shared their experiences, I noticed many of them had similar reasonings for not reporting them: They were afraid of repercussions from their assailants. They repressed their assaults as an act of self-preservation. And – disturbingly – they thought nobody would believe them. And even if they were believed, their assailants would face few, if any, repercussions.
Why?
Why do we live in a society that has more concern for sexual assailants than their victims (as evidenced by the latest proposed Title IX changes)? Why was Brock Turner given a mere six-month sentence for rape while the woman he assaulted must live with what happened the rest of her life? Why was John R.K. Howard given only 300 hours of community service for raping his developmentally disabled high school classmate in an act of anti-black aggression? Why did some people rush to defend Brett Kavanaugh and dismiss the testimony of Dr. Blasey Ford?
The answer is because, more often than not, these assailants are in positions of racial and socioeconomic privilege, and our society has been conditioned to take their feelings more seriously than the claims of their victims. This is why a black man convicted of sexual assault is far more likely to serve a much longer sentence than a white assailant. This is why some white people defend their racism by calling Latinx men "rapists" but rush to defend deplorable actions of white men as "boys being boys." This is the status quo, and it is not okay.
As Jews, we are obligated to pursue justice (Deuteronomy 16:20), which involves advocating for those without a voice. As URJ President Emeritus Rabbi Eric Yoffie said,
"Like the prophets, we can never forget that God is concerned about the everyday and that the blights of society take precedence over the mysteries of heaven."
To fulfill our sacred legacy to fix these societal blights, we must listen when survivors speak out. We must enforce accountability upon aggressors found guilty beyond a shadow of a doubt. We must raise our children in a culture based heavily in consent and ensure that if something – God forbid – happens to them, that we will take their claims seriously.
All About Nina showed the pain and effects of surviving assault through a raw, humorous and deeply engaging story about a woman who deserved to be heard. In an era where we are slowly, but finally, dismantling the systems that safeguard sexual aggressors and disbelieve survivors, this film could not have been released at a more perfect time.
May we use its lessons, and Nina and Eva's courage, to repair our world and make it a safer place for those who need it most.
For more Jewish arts and culture content, subscribe to the Tuesday edition of our Ten Minutes of Torah series.
Related Posts
Image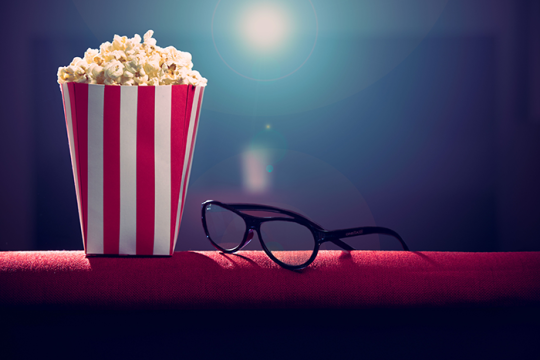 Two very different Jewish films have emerged on the 2023 late summer film scene. One depicts the trials and tribulations of a 75-year-old legislator during the greatest crisis of her life, the other portrays a 12-year-old girl on the cusp of adulthood.
Image
As we are amidst the season of new beginnings - new Jewish year, new school year, and new Torah cycle - we have a wonderful opportunity to explore the many Broadway composers who were inspired by the Biblical beginnings of the Book of Genesis.
Image
One might not immediately associate Frank Stella (b. 1936), the American painter, sculptor, and printmaker noted for his work in the areas of minimalism and post-painterly abstraction, with a lyrical poem that concludes the traditional Passover meal.