Image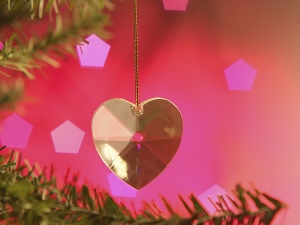 I am, and have always been, Jewish, but I was raised in a household with a father who was secularly Christian. We "celebrated" Christmas and Easter, but never went to church. We put up a tree but did not speak of Jesus. We colored eggs but did not discuss resurrections.
I now know that my mother was deeply uncomfortable with these celebrations, that she took part in them because they were the traditions my father knew and loved. Though there was never any pressure to bring Christianity into our secular celebrations, these holidays were foreign and unfamiliar to my mom, who came from a two-Jewish-parent household sans pine trees and colored eggs.
When my father died, we celebrated these holidays for about a year more, and then we were done. We celebrated Christmas again only once, when we wanted our Catholic foreign exchange student to feel at home – but the sight of two Jewish girls tying a wobbly tree to their window pane with fishing wire confirmed that this was not a holiday we were meant to celebrate.
I started working in the Jewish community 2007, and in my three years there, I became infinitely more connected to my Jewish identity – not necessarily more religious, but increasingly more spiritual and cognizant of tradition. I liked becoming "culturally Jewish," feeling connected to my friends and coworkers through the unbreakable bond of a common history and tradition.
I grew up differently than them, though. I was the only Jewish student at my 2,000-student high school in suburban Ohio. My family exchanges holiday gifts at Thanksgiving, not at Chanukah or Christmas, because some of us are Jewish and some are Christian. I can't read Hebrew, I've never kept kosher, and I didn't know the names of half the Jewish holidays until I met coworkers who were so observantly Jewish that their parents forbade them from trick-or-treating. I am, in some ways, the perfect microcosm of pseudo-secular America – a lover and avid celebrator of holidays, often without regards to their origins. I am guilty of watching fireworks without remembering that they represent our freedom; yearly, I dress up in witty costumes and disregard the Pagan origins of doing so.
It makes sense then, that as a young adult, I admitted to myself: I missed Christmas. I'd grown up with it, decorating a tree with my parents and making Rice Krispie treats for a Santa I knew didn't exist. I spent two holiday seasons working in an Italian bakery during high school, two more working retail during college, and the feeling never goes away – I love Christmas. I love the frenzy of shoppers, the festivity stockings and snowmen. I love writing out cards, having an excuse not just to tell people I love them but to show them with gifts. I love movies Home Alone and Elf and N*Sync's "Home for the Holidays."
Christmas is vanilla and pine and gingerbread. It's good food, warm blankets, bright lights, cold snow. It's friends and family. Christmas, to me, is comfort and joy. Oh – and love, too. Can't forget love.
In "Ghosts of Christmas Past," convert Andi Rosenthal writes that she can't bring herself to throw out her ornaments because she feels emotionally tied to her pre-Judaism Christmases. The post doesn't resonate with me as much as one of the comments left by a reader :
It is interesting to me … the hyper "you must choose Christmas or Chanukah" split sentiment among Jews… My same Jewish female friends who go into a frenzy over Xmas decor at the local school and malls will turn around and threaten certain death of their boyfriends/fiancees/husbands if a romantic Valentine's Day dinner and presents aren't lined up...or have NO PROBLEM getting good and tipsy on SAINT Patrick's Day (wearing green and shamrocks and the whole nine).

I know it's a bit controversial, but there IS a big difference between Jesus (which is Christian) and a tree with ornaments, lights, and presents (which is of pagan origin). I wish converts didn't feel the struggle as much or as harshly...or that it's some litmus test of their dedication to the Jewish faith.
The sentiment made me think: Do I need to choose? Do I have to give up Christmas? I miss it, I love it, and I want to celebrate it again. Must I feel obligated to continue my Christmas-free existence, looking longingly at the celebrations and decorations of my gentile friends? Am I any less Jewish if I don't? Have I ever been any less Jewish – for wearing green on St. Patrick's Day or sending valentines on February 14th? I definitely don't want Jesus – I just want Christmas. And while I'm sure that will offend quite a few folks, Christians and Jews alike, I don't know whether that's enough to keep me from bringing a little bit of Christmas back into my life.
Related Posts
Image
At 10, Jeff Erlanger appeared on "Mister Rogers' Neighborhood" in his wheelchair. I recently asked Jeff's parents about how they raised such a competent and loving son.
Image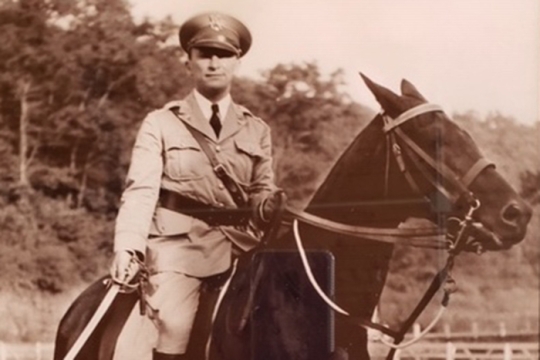 December 7 marks the 80th anniversary of the surprise military strike by the Imperial Japanese Navy Air Service on the US naval base at Pearl Harbor in Honolulu. The attack led to America's formal entry into World War II. What ensued would have a profound impact on Jews everywhere, including the American Jewish community.
Image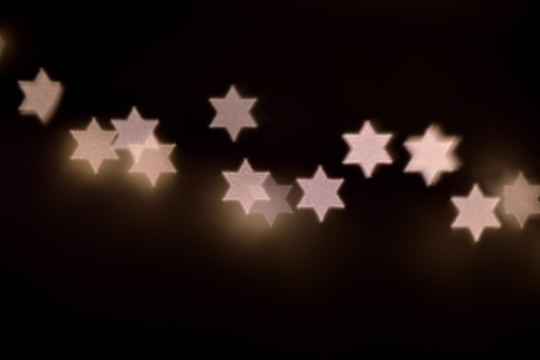 As we head into the holiday season, I am acutely aware of how much different this year is going to be than previous ones. I will be celebrating without my mom for the first time. My mother died in January 2021, and I'm still dealing with the unexpected waves of grief that wash over me, sometimes out of nowhere. As I head into this first winter holiday season without her, I'm not quite sure I know what to expect, other than everything is going to be very different.