Image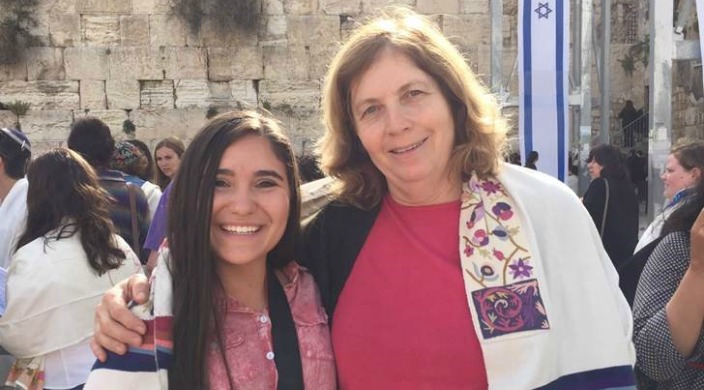 Rarely does a 16-year-old Jewish girl from suburban Massachusetts get the chance to look back on her day and recognize that she helped make history. She didn't just talk about it or write about it; she actually experienced it, and all before 9:00 a.m.
On Monday, April 20th, 2015, I participated in an event that will hopefully mark revolutionary change in the Jewish world: Women of all Jewish denominations brought a full-sized Torah scroll onto the women's side of the Western Wall and, for the first time in history, conducted a full Torah service.
I arrived at the Wall with 50 of my fellow participants in NFTY-EIE, a Reform Jewish study-abroad program, to participate in a Rosh Chodesh service with Women at the Wall. As we stood behind the small crowd and talked amongst ourselves, a leader of the service encouraged us to put our arms around each other and sing. It was then that the woman next to me leaned over and whispered, "We're doing this so we can smuggle in a Torah scroll!" Before I could grasp the gravity of what she'd said, I saw a group of men push open the mechitza (the wall separating the men's and women's sides) and swiftly hand a scroll to a woman on our side. Exclamations of joy and amazement rang out, and we began to dance with the Torah.
Just minutes after the initial victory, some Orthodox men began to shout angrily, while others tried to come through the divider and physically take the scroll back from the women. In both Hebrew and English, these men insulted our right to read Torah and even our very womanhood. One shouted, "You're worse than goyim [a derogatory term for non-Jews], disrespecting the Kotel! You're like dogs!" The Conservative men who'd helped pass us the Torah held back the Orthodox men, and security guards arrived to calm the unrest. The guards, one of whom was a woman, immediately took the women's side, ushering some of the angry men out of the area.
We were able to proceed with the full Torah service and when we finished, the energy of triumph radiated through the crowd. Women began to hug, sing, and cry – and in that moment, we knew we'd succeeded in something women in Israel have struggled with since the dawn of the "Orthodox monopoly." I felt immensely proud to be a girl, a supporter of Israel, and, most of all, a Reform Jew.
At home in the United States, I've never had to question my role as female in Judaism. I've spent my life praying alongside boys, men, women, and girls. I read Torah at my bat mitzvah, and I've led services at camp and at Jewish day school. I knew that Orthodox women didn't share my experience, but I always separated myself from the world of Orthodoxy. I only really confronted it in eighth grade, when, as I stood in the Kotel plaza with my day school class (not yet in the actual wall area), a group of ultra-Orthodox men came up to our female rabbi and aggressively yelled at her for wearing a kippah (head covering).
That day, just as I did this week, I realized that gender inequality in Orthodox Judaism has become oppressive of all Jews who visit Israel. In the eyes of those who control the Kotel, I'm not just a Jew visiting a holy site; I'm an inferior – even unclean – woman, probably making too much noise and definitely dressed inappropriately, even in long pants and long sleeves.
On Monday, I joined a group of men and women who challenged that ideal. I participated in a Torah service and practiced Judaism in full at one of the holiest sites for the Jewish people. That day, the Women at the Wall made a statement: Regardless of what those who oppose us may say, we are people of Am Yisrael, and we deserve to express that. Our male supporters reinforced that claim, as did the security guards, representative of the State of Israel.
We concluded the revolutionary service with an impassioned rendition of "HaTikvah," Israel's national anthem. Pride in the State of Israel swelled within my friends and me, and we began to look toward Yom HaAtzmaut (Israeli Independence Day) with new excitement. Israel may make political decisions with which I disagree, and it may be home to what I see as an unfair balance of power – but I will always stand in support of this country. On Monday, I got to take ownership of this land in a new way by practicing Judaism on my terms and truly making history here.
Juliet Pesner is a high school junior from Newton, MA. She is spending the second semester of her junior year living and studying in Israel with NFTY-EIE, a Reform Jewish study-abroad program.
Related Posts
Image
As someone who mostly steers clear of reality television in favor of more premium (read: snobbier) fare, I was a little hesitant to check out Netflix's new reality series, "Jewish Matchmaking."
Image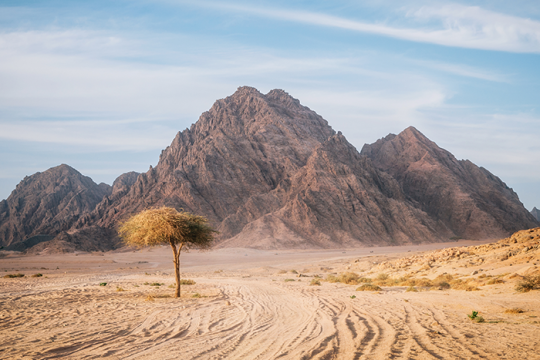 On Shavuot, many of us study the Book of Ruth. Lauded by Rabbinic tradition as a righteous convert, Ruth's story continues to resonate with the experiences of many Jews-by-choice today.
Image
These Haikus focus on weekly Torah portions.