Image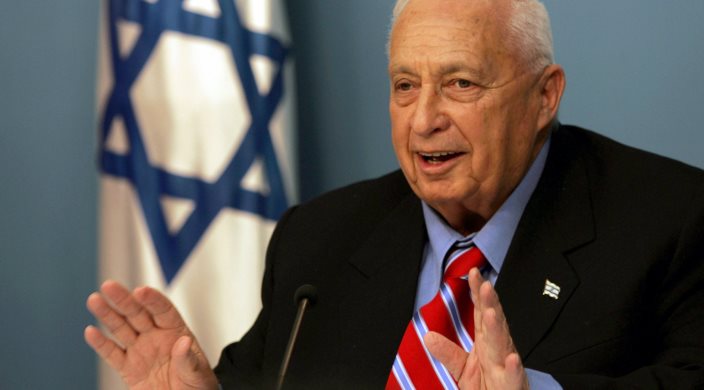 As I try to sort out my feelings on a Sunday evening, the body of former Prime Minister Ariel Sharon is lying in state in the Knesset. My wife Resa and I won't be among the thousands who are lined up there – but we certainly are among the mourners.
Tomorrow, Sharon's body, accompanied by a full military guard, will be taken to his beloved Sycamore Farm, where he will be buried next to his beloved wife, Lily.  The gravesite is on a hillock, an area that in the late winter is blessed with a stunning carpet of wildflowers. And so a prolonged dance with the inevitable has ended – a dance prolonged because of the wishes of his sons and the unwillingness of doctors to be the ones to say: "It is over."
But now it is over.
Though the name of Ariel Sharon was known to me as one of the "grandchildren" of David Ben Gurion, Israel's first prime minister – those select few who rose to power and prominence because of the patronage of Israel's founding Prime Minister – first met him after he became Minister of Agriculture and of Settlements in 1977. I was ushered into his offices in a building that in the next few months will be dedicated as the core facility of Israel's magnificent new Waldorf Astoria Hotel in Jerusalem.
Sharon that day was warm and welcoming as he unfurled his maps. With Sharon, those maps were always present. He described in military detail the nature of Israel's borders, the changes that took place after the '67 War – and why a broad and expansive settlement program was vital in "Judea and Samaria" in order to give Israel the security it needed in the face of a hostile world. Those maps were Sharon's irrefutable evidence that the territories reaching to the Jordanian border must be occupied and populated by Israelis.
I cannot say that such an argument was ever persuasive to me. But his presentation was compelling in its passion and in its detail.
I next met Ariel Sharon in New York, while I was serving as senior rabbi of Central Synagogue in New York City. My attitude toward Sharon had become unabashedly negative following his involvement in the massacre of Palestinians living in the Sabra and Shatilla refugee camps in 1983. I felt that the man was an unindicted murderer, and my attitude was publicly known.
I was quietly approached at an open meeting by a gentleman who said to me that I didn't really know Arik (the name by which Sharon was sometimes known). He insisted that Arik was a man of profound values and of solid political and military understanding. He literally whispered in my ear that if I was open to learning more, then I would be welcome to visit this gentleman the next day in his Manhattan office.
Curious, I accepted the invitation. I went to the designated address and rode the elevator to the appropriate floor. There was a number on that door, but no name plate. I knocked, and was ushered into a large suite of rooms overlooking Central Park – a suite of rooms with almost no furnishings. As I sat in a wooden chair facing a bare desk, my host (I know his name, but for reasons that will become obvious, I choose not to mention it) excused his associates from the room – and there we spoke.
The details of that conversation are unimportant now. The bottom line is that I promised to issue a formal invitation for Ariel Sharon to address the congregation, with the assurance that he would gladly accept. In my heart of hearts, I felt that I had in fact engineered a tremendous programmatic coup. Sharon would address a large community of people who were overwhelmingly liberal, he would alienate them, and my analysis of Sharon would be even more widely accepted. Win-win.
The large crowd in fact showed up. But Sharon won the day. His presentation was honest, intelligent and passionate. He alluded to Sabra and Shatilla, and argued for his innocence. He was, after all, by then a widely acclaimed military genius who probably had turned the tide in Israel's favor during the 1973 Yom Kippur War.
The people loved him, and I was personally impressed, even as I was profoundly disappointed.
The not-so-anonymous gentleman would later be named as having been significantly involved in many of the corruption charges that dogged Sharon's later years. He was Sharon's "fixer." He did his job well. And his Manhattan offices were empty shortly after our meeting.
The next time that Sharon and I met was in Atlanta, during a national conference that the Atlanta Jewish community was hosting. I was given the honor of chairing the session at which Sharon was to be the speaker. It was in the 1980s, and Sharon was at a political dead end. As he entered the large room, there were not more than 10 people scattered about. No one was interested. Nobody cared. The old warrior was passé; there were more important sessions for the delegates to attend.
Without once mentioning his disappointment or chagrin, Sharon fulfilled his task with dignity, diplomacy and tact. He soldiered on.
The last time we met was shortly before he was assaulted by his first stroke. Sharon was Prime Minister of Israel. This warrior had become a powerful political leader. This builder of settlements had singlehandedly and at great personal cost brought about the unilateral withdrawal of Israeli presence from Gaza. This man of impressive girth and great expansionist designs had decided that in the name of peace Israel had to adopt a two state solution – and must remove many of the settlers from the West Bank.
I was part of the delegation of the Conference of Presidents of Major Jewish Organizations. Sharon was our featured banquet speaker. The hall was packed. Sharon spoke of peace. He spoke of his excitement over his meeting with members of a Birthright delegation. He was comfortable. He was proud. He was at the peak of his power. We loved him.
As he was being escorted out of the hall by his security team, he passed by the table where Resa and I were seated. I greeted him and then impulsively asked him if he would sign my menu. He quickly apologized and said that he couldn't. If he stopped once, then he would be trapped by well-wishers.
I of course understood and thanked him. He left the hall. But just as we were resuming our seats – the doors were flung back open and he returned.
Sharon came up to me, signed my menu, and then stood around and chatted with many, many others.
We mourn the passing of a complex, powerful leader, a man who continued to grow and evolve throughout his life, a patriot and a peacemaker, a man whose greatness was marred by grievous errors and misjudgments, by charges of malfeasance and breach of faith, a man who never put down the gun even as he gently held fast to the dove of peace.
This "grandson" of Ben Gurion was marked for greatness. Ariel Sharon challenges all of us now to look to what is best for Israel as a Jewish democratic state – and to have the courage to pursue that vision.  In the face of party platforms, petty political bickering, a thousand good reasons to blame everyone else for our problems and the security of the status quo – Sharon's vision then and now challenges us all.
May his memory be for a blessing.
Rabbi Stanley Davids was a chaplain in the U.S. Army, served congregations in Wisconsin, Massachusetts, and New York before going to Temple Emanu-El in Atlanta in 1992. He retired in 2004 as senior rabbi of Temple Emanu-El and continues to serve as their rabbi emeritus. Widely active on the Jewish scene, he has been very involved with ARZA (Association of Reform Zionists of America) and served as its president from 2003-2008. He and his wife Resa made aliyah in 2004 and currently reside in Jerusalem.
Related Posts
Image
Nearly two months ago, our Just Zionism group landed in Israel as the election to cement a far-right government in the Knesset was taking effect. When we landed, I had a surface-level understanding of Israeli politics but was about to get a crash course on the election's implications for the activists who were heartbroken by the results.
Image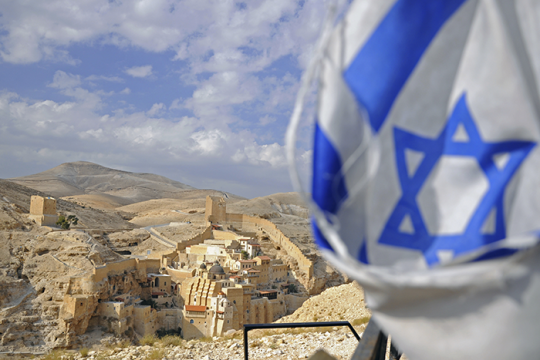 On November 2, 2022, I landed at Ben Gurion Airport for the first time. Filled with many emotions, this being my first trip to Israel, I decided to keep an open mind as I joined twelve young adult leaders on a journey to learn more about Israel, Zionism, and why Jews in the Diaspora, especially in the United States, should be engaged.
Image
There are a few days in my life that stand out. There are the big milestones: my first days of school, going to camp for the first time, and my first homerun. Another one of those dates that stands out is December 28th, 2015. That was the day that I made aliyah and became an Israeli citizen.