Image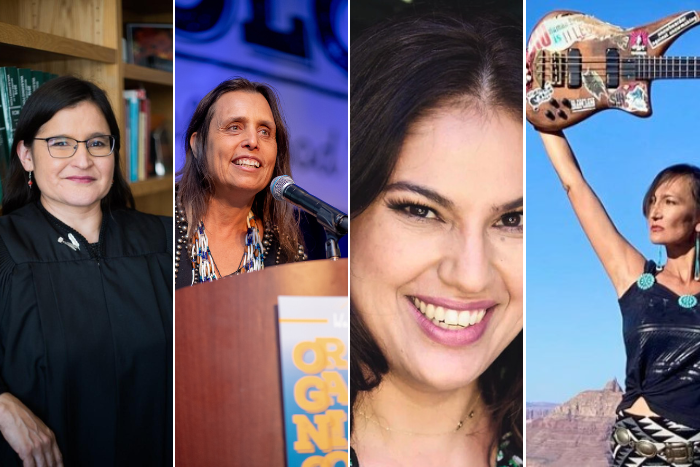 In honor of Native American heritage month, I'm excited to share with you four women whose intersecting Jewish and Indigenous identities have influenced their work as authors, artists, actors, activists, lawyers, and musicians. These women come from a wide array of ages, cultures, and locations; their work speaks to the ways that the Jewish values of justice, learning, and belonging overlap with Indigenous culture.
---
Emily Bowen Cohen (Author and graphic novelist)
Emily Bowen Cohen's father was a member of the Muscogee (Creek) Nation and her mother is Jewish. She was raised in rural Oklahoma until her father passed away when she was nine years old. After her father's death, she and her mother moved to New Jersey to be close to her mother's family. Ten years later, she returned to Oklahoma for what she calls on her website a "bittersweet homecoming."  
Cohen began to create a series of comics that were loosely based on her own experience. These comics eventually formed the basis for her debut graphic novel, "Two Tribes," which details the experiences of a young Indigenous Jewish girl exploring her intersecting identities.
Instagram: @memberoftwotribes
---
Justice Raquel Montoya-Lewis (Washington State Supreme Court Justice)
Justice Raquel Montoya-Lewis is an enrolled member of the Pueblo of Isleta and is a descendant of the Pueblo of Laguna through her father, while her mother is Jewish. When she was appointed in 2020, Justice Montoya-Lewis became the first Indigenous judge to serve on the Washington State Supreme Court.
After her appointment, Justice Montoya-Lewis paid homage to the tenacity of both sides of her family in a press release, saying:
"I was raised to remember that I come from those who survived. My ancestors on both sides of my family survived genocide, survived institutional boarding schools, survived attempts to eradicate their cultures. Yet, as my father reminded me often, 'we survived.' I am here because of their resilience, their courage, their intelligence, and their deep commitment to what is just."
Instagram: @justicemontoyalewis
---
Winona LaDuke (Environmental activist and politician)
Winona LaDuke was born in 1959 in California. Her Indigenous father was from the Ojibwe White Earth Reservation in Minnesota and her Jewish mother was from New York City. After graduating with a Bachelor of Arts in economics from Harvard University, LaDuke worked as the principal of a high school on the Ojibwe White Earth Reservation. During this time, she also earned her M.A. in community economic development through Antioch University's distance learning program.
LaDuke's activism began when she was attending Harvard, where she investigated the effects of uranium mining on Navajo reservations. In 1989, she founded the White Earth Land Recovery Project (WELRP), which buys back reservation land that was purchased by non-Indigenous people. More recently, LaDuke has been a voice for climate justice, protesting the Dakota Access pipeline, the Sandpiper pipeline, and the Line 3 pipeline among many others.  
Instagram: @winonaladuke
---
Jeneda Benally (Musician and actress)
Jeneda Benally's father is Diné and her mother is Jewish. Jeneda's father, Jones Benally, is a World Champion Hoop Dancer and traditional healer. Jeneda's mother, Berta Benally, is a Jewish folk singer/songwriter of Russian-Polish descent.
After the Benally family was displaced following a land dispute between a coal mining company and the Navajo Nation, Jeneda and her brothers, Klee and Clayson, founded the alternative rock band Blackfire. Beginning in 1989, the Benally siblings used music to channel their anger by writing songs protesting harmful environmental practices.
After losing a lawsuit they launched against the U.S. Forest Service, Jeneda and Clayson decided to change direction by forming a new band: Sihasin (the Diné word for "hope"). Jeneda shared that after the lawsuit, "we questioned what comes after anger. We've been angry for so long and we have been rightfully angry our entire lives...we realized that what really needs to come after anger is hope."
Instagram: @jenedabenally
---
After reading this, perhaps you've discovered a new book to read or a new genre of music to try, both of which are great ways to begin centering BIPOC voices. Perhaps you've learned a little bit more about how different people navigate their intersecting identities. Either way, listening to the experiences of those in our own communities with intersecting identities helps center them as we build communities of belonging and continue to pursue justice for all people everywhere.   
Related Posts
Image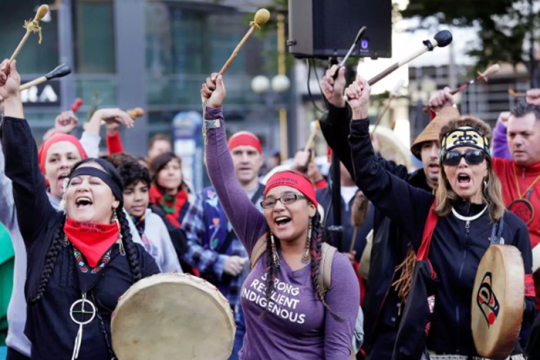 One theme central to the month of Kislev is emerging from the struggle to survive. Jewish legend holds that it was in the month of Kislev that a rainbow appeared following the great flood in the time of Noah, that the Mishkan (Tabernacle) was built, and that the foundation stones of the Second Temple were laid.
Image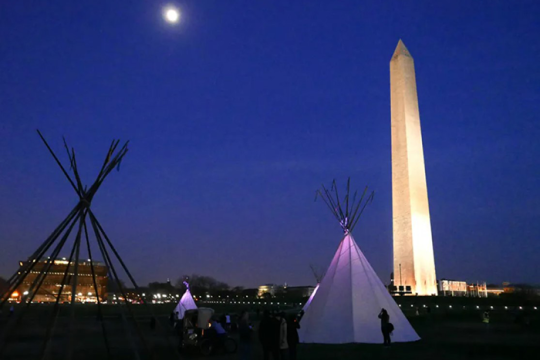 In November, we celebrate Native American Heritage Month. Unfortunately, much of North America is just beginning to recognize the contributions of Indigenous peoples.
Image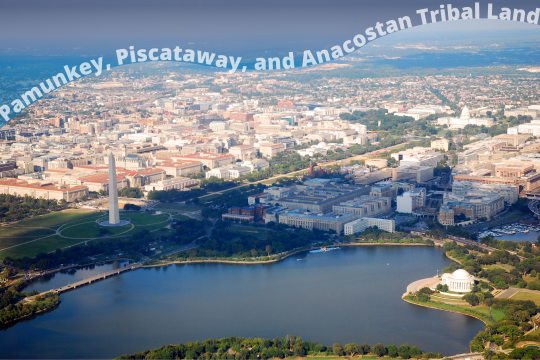 Acknowledging the tribal land you live on (whether it is past or current tribal land) honors the communities who once lived there and whose land was brutally stolen from them.