Rabbi Lynne Landsberg is the Senior Advisor on Disability Issues at the Religious Action Center of Reform Judaism. This is the first in a weeklong series of posts on Jewish Disability Awareness Month.
Years ago, Jewish groups working with people with disabilities recognized that raising awareness was a critical component to welcoming people with disabilities and their families into Jewish communities everywhere. So was born the idea of one common month of activities across the United States.
Rather than each community holding an event or conference at a random time throughout the year, it was felt that the sphere of influence and support for inclusion could expand by choosing one month to raise awareness. February was chosen because there are no major Jewish holidays in the months leading up to February: There would be ample time for planning. The four main movements were approached and readily recognized Jewish Disability Awareness Month. (The Orthodox community calls February "North American Inclusion Month," or NAIM.) The result so far is very encouraging. Many more congregations and Jewish institutions are acting on inclusion of people with disabilities and their families, clearing a way for meaningful participation.
Please use February 2011 (the third annual Jewish Disability Awareness Month) to educate all of the people with whom you come in contact. Teach them about the 20 percent of the American Jewish community to whom we are turning our backs by not making reasonable accommodations for their involvement in Jewish life - the life those without disabilities take for granted.
Please go to the
RAC's Jewish Disability Awareness Month website
for more information and links to other URJ and private websites with programming tips.
Please send any information about events you plan to hold or have already held to me at
llandsberg@rac.org
.
Stay tuned throughout the week to learn about suggested activities for Jewish Disability Awareness Month and the moving inclusion experiences happening in URJ congregations throughout North America.
Related Posts
Image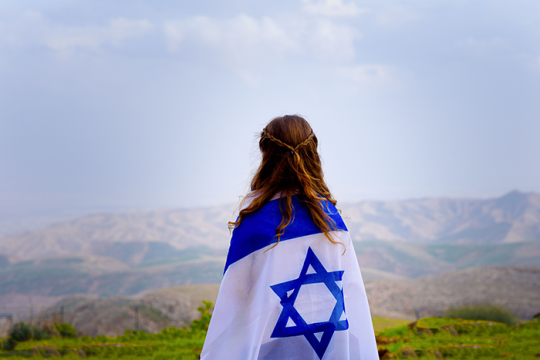 We stand with the people of Israel during these difficult and challenging days and pray for the safety and immediate release of all of the hostages. See our resources and actions you can take.
Image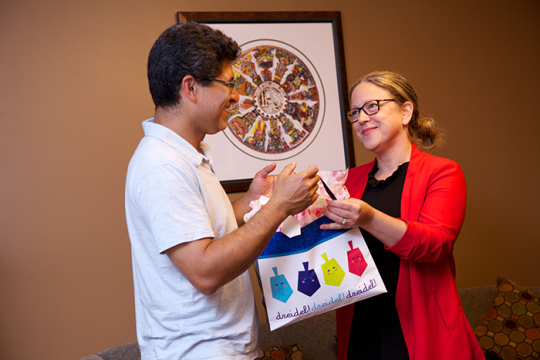 Hanukkah is one of my favorite holidays, partially because it gives me the opportunity to give gifts to my loved ones every night for eight nights! Gift giving with intentionality is one of my favorite ways to express affection while teaching my child about Jewish values and traditions.
Image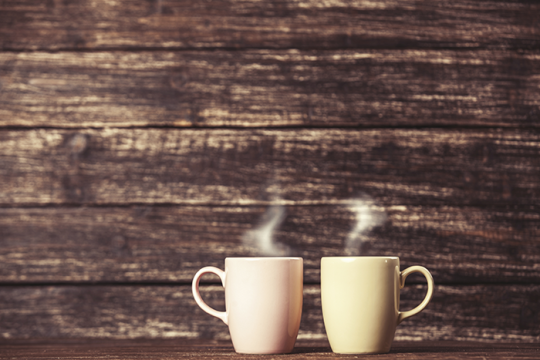 In the winter months, adding elements of simplicity, presence, and coziness can elevate the rituals and intentions of Shabbat. Here are a few tips for your most hygge/heimish Shabbat yet!