Image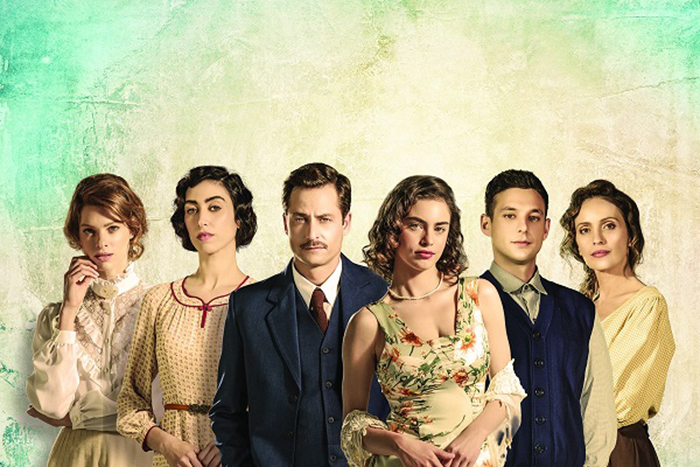 American audiences may be unaware of the remarkable new series, The Beauty Queen of Jerusalem, which debuted on Netflix earlier this year. This award-winning TV show follows in the footsteps of other acclaimed Israeli exports like Shtisel and Fauda.
Written by Shlomo Moshiah and created with Ester Namdar Taman and Oded Davidoff, Beauty Queen tells the story of the SephardiSephardiסְפָרַדִּי Jews who come from Spanish backgrounds and from lands around the Mediterranean Sea. Ermoza family as they navigate the turbulent years of pre-state Israel, against the backdrop of British control and Arab uprisings. The series flashes back and forth between the early 1920s and late 1930s, depicting the family's quarrels, love affairs, estrangements, and tragedies.
Originally premiering in Israel in two parts, the series thus far is comprised of 44 half-hour episodes in soap opera fashion. In bringing the show to a wider international audience, Netflix beefed-up the episodes, combining them into lengthier 45-minute runtimes, which made for some interesting viewing challenges, such as the original Israeli finale becoming the premiere episode of part two in America. However, such unintended dramatic choices don't keep the series from being any less evocative or compelling.
The beginning of Part 1 introduces us to Gabriel (Michael Aloni), the son of a prosperous Sephardi shopkeeper who falls head over heels for a beautiful Ashkenazi woman named Rochel (Yuval Scharf). His father forbids him from marrying anyone outside the Sephardi community and in the ensuing strife between father and son, Gabriel's father dies. His mother Merkada (Irit Kaplan) wields guilt like a cudgel, forcing Gabriel to marry the family's penniless shop cleaner, Roza (Hila Saada). Their loveless marriage acts as a curse upon the Ermozas, even transferring to the next generation in Luna (Swell Ariel Or), the eponymous Beauty Queen.
Flash-forward to the '30s and Luna is a young woman. She freewheels around the streets of Jerusalem, disobeying curfew and falling for various men: soldiers, neighbors, fighters. Or plays Luna with a mercurial twinkle in her eye, at times playful and passionate, other times melodramatic and sad. Though she tries to steer clear of politics, she can't escape their effects. Her less glamorous sister, Rachelika (Eli Steen), offers Luna clear-headed counsel, often putting her sister back together after one of her ill-fated romances.
Between Luna's romantic interests and Gabriel's dalliances outside his marriage and his continued pursuit of Rochel, there is an abundance of romance. Love is always somewhere on the horizon, as is death in the violent struggle against British occupation forces by Jewish insurrections, such as Luna's uncle Efraim (Tom Hagi). There's enough death and passion to fill a series twice its length, which is to say its roots as a daily soap are evident. While it's not The Crown, comparisons to frothier entertainment such as Downton Abbey aren't far off.
While the British presence in Palestine is a major focus, the soldiers themselves are often depicted as fair-minded, even honorable. In contrast, Efraim and his group are depicted as ruthless, their victims include British, Jewish, and Arab people. As seen through the eyes of the main characters, Arabs are generally viewed as swindlers, duplicitous, or violent. While it might make sense that the characters view Arabs this way, as Jewish-Arab relations during the time were indeed hostile and violent, it is unfortunate that Arab characters are portrayed as a monolith. It would behoove the series to provide Arab characters we could sympathize with.
The show truly stands out in the way The Beauty Queen of Jerusalem depicts the Sephardi community, which is a welcome departure from the dominant Ashkenazi-centric perspective in television and film. When Luna is caught sneaking back into her home, Gabriel promises to punish his daughter until she reveals who she was with that night. Her father seems ready to explode. He relents with a smile when she says, "he's one of ours, Sephardi." Though denied the love of his life due to her Ashkenazi heritage, Gabriel still wants a Sephardi match for his child.
A refreshing slice of historical melodrama in its portrayal of Sephardi Jews, The Beauty Queen of Jerusalem could do more to elucidate and examine this period before Jewish independence in Palestine, especially from an Arab perspective, but as a soapy thrill ride through that era, it is unrivalled.
Part 2 was released on July 29, 2022. Now streaming on Netflix in Hebrew, with subtitles.
Related Posts
Image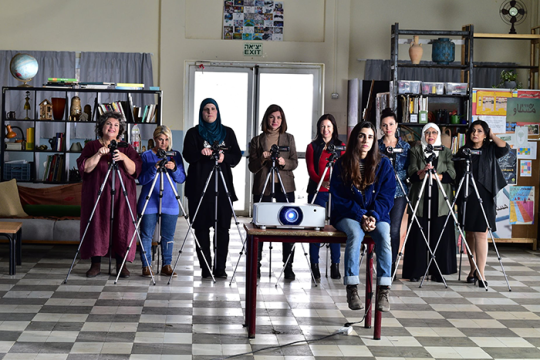 Both Arab and Jewish, young and old, the women of "Cinema Sabaya" learn about much more than filmmaking during the class; they discover that their differences are far outweighed by their bonds as women making their way in a patriarchal world.
Image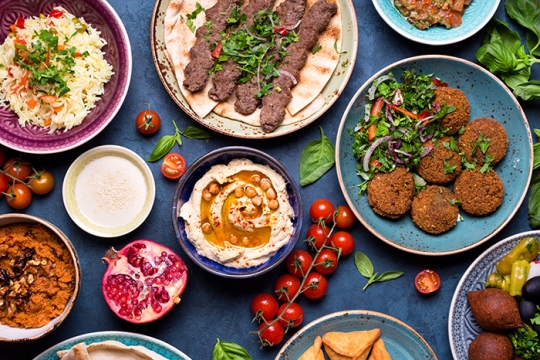 It's rare to find a documentary set in the Middle East that isn't mired in politics and discord. Rarer still is one bathed in the kind of optimism and goodwill found in Beth Elise Hawk's new film, Breaking Bread. An inside look at a three-day food festival in Haifa, Israel, pairing Israeli and Muslim Arab chefs, Breaking Bread pursues peace through the power of creating top-notch cuisine.
Image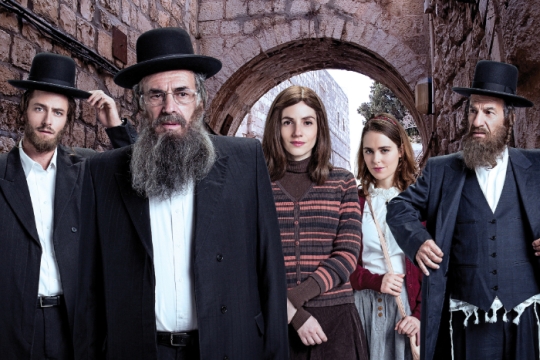 Sometimes the acting ends in joy and other times the results are devastating. Ultimately, the writers and actors draw us into their stories so that we cannot deny that art can elicit understanding, peace, and even deep love.