Image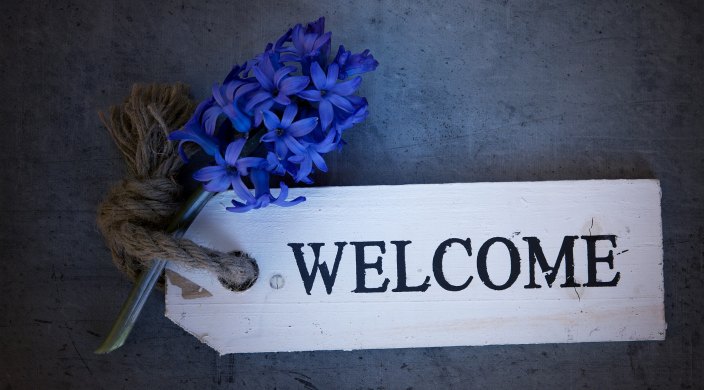 At the forefront of the holiday of Sukkot is the value of hachnasat orchim (welcoming guests). This virtue of hospitality is not simply about standing at a door and welcoming those who choose to walk through that door, but rather about bringing in all who seek to enter. An aspect of hospitality, then, is inclusiveness by which we mean bringing people in as part of the larger community – kehillah.
One element of hospitality and inclusivity relates to the language we use to describe people. One word that makes me cringe every time I hear it is "disability." As defined by Webster's Dictionary, a disability "is a physical or mental condition that limits a person's movements, senses or activities." Synonyms include impairment, limitation, defect, handicap, and abnormality. A second definition states that a disability "is an apparent disadvantage of someone, especially one imposed by the society in which they live."
Even though we no longer use "disabled person," but rather "an individual with special needs," I question whether the change in language actually achieves its purpose. I wonder if whenever we use the phrase special needs – no matter in what context – we are, consciously or not, expressing the notion that such needs are something we don't want to have, something we can rid ourselves of in some way. Every time we use the phrase, even when we use it in the best light possible, we may be drawing attention to the negative connotations that come with it.
I believe "inclusivity," "hospitality," "acceptance," and "welcoming" – all buzzwords within our society today – are the ones we should be using instead. But we have begun to take their use for granted, and in many cases, we come across sounding as though by merely saying them, we've suddenly made them true about ourselves. We often forget to ask ourselves, "What do these words mean?" and "What do they look like?"
At their core, these words assert that anyone who wants to participate in a community can do so, to whatever extent he or she desires. As such, we do not do things for people with special needs, individuals with mental illness, individuals who have limitations. We do things with them.  Simply put, we treat people as people, not as a group of "those" people whose needs can be met through special programs or accommodations. Because they may have mental, physical, or other limitations is no reason to exclude individuals from meaningful participation in and contribution to the community.
Indeed, if, as our tradition teaches, we are all created b'tzelem Elohim (in the image of God), even as our individuality also is valued and affirmed, being different is what being human is all about. We can use terms such as limitations and barriers as long as we understand that everyone has them. By reframing our thinking, we can move toward a world in which no one has a defect, no one has a disorder, and no one is abnormal. By changing our language, people are no longer individuals with special needs – physical, mental, or emotional – and no longer labeled as struggling with mental health, dealing with autism, or other special needs viewed as limitations. The only (and best) label we can place on each other is an inclusive one: we are individuals with diverse needs, and those needs may change over time.
Our tradition commands that we neither separate ourselves from our community nor create conditions that separate others from our community against their will. As we celebrate Sukkot, may all who enter our lives feel welcomed. May they experience a sense of belonging and inclusion, and may each of our diverse needs be valued, cherished, and affirmed.
Related Posts
Image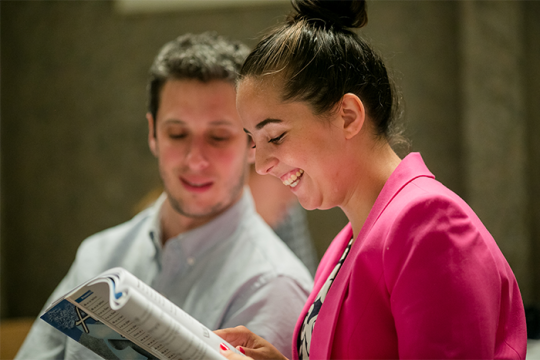 Lifelong learning, however, can be easier said than done. For many, as they enter adulthood, with its competing demands and obligations, setting aside time for learning – and especially for Jewish learning – can be challenging indeed.
Image
At 10, Jeff Erlanger appeared on "Mister Rogers' Neighborhood" in his wheelchair. I recently asked Jeff's parents about how they raised such a competent and loving son.
Image
When I became rabbi of Monmouth Reform Temple in Tinton Falls, NJ, I quickly discovered that some people in our community thought we were a church. Mail was addressed to "Monmouth Reformed Temple," and letters were addressed "Dear Pastor."