Image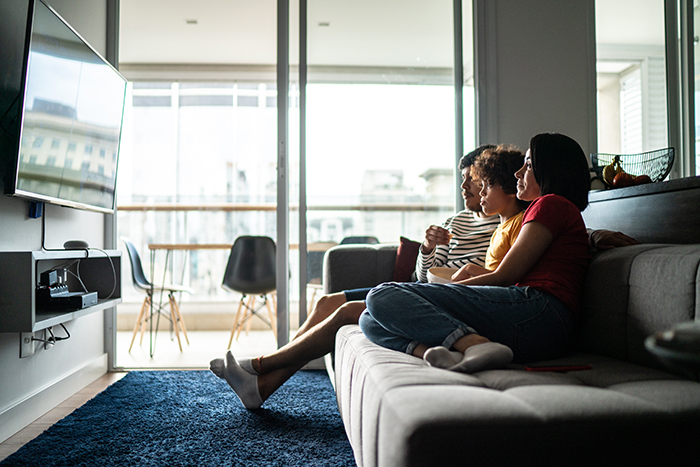 As 2021 draws to a close, it's a good time to reflect on the year in Jewish film and highlight six worthy of your attention. Two of the films here are from first-time filmmakers, another pair are Holocaust documentaries, and the final duo draw their tales from the past. Here is my list of the best Jewish films released in the U.S. in 2021:
Shiva Baby
Written and directed by Emma Seligman, Shiva Baby is the lone comedy on this list. The film stars Rachel Sennott as Danielle, a college student moonlighting as a sex worker. Most of the story is set at a shiva she attends with her parents, only to run into an ex-girlfriend and the man who was her client earlier in the day.
What ensues is a comedy of errors as Danielle tries to navigate the gathering without her secrets or keep her seemingly bottomless glass of wine from spilling. Seligman gets the most out of her claustrophobic setting, building toward a climax that is as nerve-splitting as it is hilarious. Choice one-liners abound, such as, "Converted, schmaverted! She doesn't know how to say rugula…"
Over the course of the film, a compelling portrait of Gen Z disillusionment emerges. Her baby boomer parents and their acquaintances are only concerned with whether Danielle is eating enough, has a boyfriend, or has any job prospects. Her millennial betters mostly want to exploit her, either to support their "girl-boss" lifestyle or for casual sex. Meanwhile, Danielle just wants to figure it out, whatever that means…
Streaming on HBO Max. Explicit sexual situations.
Final Account
As the generation that lived through WWII and the Holocaust reach their advanced years, efforts to capture their recollections have intensified. Instead of interviewing survivors, Luke Holland's Final Account seeks to gather the collective memories of the generation of Germans who carried out the plans of the Third Reich, either directly or by turning a blind eye.
Through interviews and archival footage, we watch as these men and women, many still possessing their Nazi papers, obfuscate and attempt to downplay their participation. A pattern of obedience emerges, as all involved seem to know what is happening, but none have the temerity to act.
In the end, the sins of the past return as ex-Nazis have a summit with a group of German Neo-Nazis, desperate to stop them from making the same tragic mistakes. Final Account serves as a reminder that the past is always with us.
Streaming on Netflix. In German with subtitles.
Asia
Winner of Best Picture at the 30th Israeli Academy Awards, Asia is an exceptional debut from writer/director Ruthy Pribar. Starring Alena Yiv and Shira Haas (Unorthodox), it follows a mother and daughter living in Jerusalem as they contend with a debilitating medical diagnosis.
Yiv's Asia is a beautiful nurse and mother of a teenage daughter, who is used to men throwing themselves at her and living a carefree lifestyle. Vika is a stubborn 17-year-old, mood darkened by her affliction but yearning to have a romantic connection with a boy and lose her virginity. As Vika's condition deteriorates, Pribar never sentimentalizes the situation or looks away. Instead, the story lends its two protagonists as much grace and dignity as their circumstances allow.
As we struggle as a society with death and dying, Asia provides us with an example of how people carry on under extraordinary grief. Touching, thought-provoking, and devastating, it's not a film to watch lightly, but worth the experience all the same.
Rent on Amazon Prime. In Hebrew with subtitles.
Love It Was Not
A documentary that plays like a Hollywood thriller, it's hard to believe that the events of Maya Sarfaty's Love It Was Not are real. Helena Citron is a beautiful young Jewish woman consigned to the Kanada (the area where belongings were sorted near the crematorium) at Auschwitz. There she catches the eye of a Nazi SS officer by the name of Franz Wunsch. A love affair ensues; she sings for him and he provides her favors, drawing the ire of the other prisoners.
Years later, her fellow survivors guess, surmise, sympathize, and castigate her for what she did or didn't do. Helena herself claims that her favor with Franz helped save the lives of others, including her sister. But nothing is simple, and every choice Helena makes seems to have a wrenching consequence. When the camp is finally liberated, Franz asks her, "If we lose the war, will you help me as I have helped you?"
Years later, Franz is put on trial for war crimes and Helena is called as a witness. Will she testify on his behalf or will she stay silent? A portrait of courage and willpower, Love It Was Not, is one of the best documentaries of the year.
Rent on Amazon Prime. In Hebrew, German and English with subtitles.
Minyan
A contemplative coming-of-age story, Eric Steel's Minyan chronicles the struggles of 17-year-old David as he explores his sexual identity as AIDS begins to ravage the gay community in the 1980s.
In a breakout performance, Samuel H. Levine's David is all vulnerable yearning, constantly at odds with the spare Brighton Beach Russian emigre scene he inhabits. That is, until his grandfather finds a new apartment and David is coerced into attending a weekly prayer circle, forming a proper minyan. David meets an older closeted gay couple at the service giving him the courage to finally come out of his shell and discover himself.
David is like a sponge, bouncing between the various influences in his life, soaking up lessons both poetic and terse. But the Judaism he seems so alienated from at the beginning of the film becomes the net that finally catches him in the end. A warm, enlightening story of belonging, Minyan is surprisingly uplifting.
Rent on Amazon Prime. Explicit sexual content.
When Hitler Stole Pink Rabbit
Based on Judith Kerr's children's book of the same name, When Hitler Stole Pink Rabbit chronicles the real-life story of her family's flight from Nazi Germany and her childhood as a refugee. True to the book, the story is told from a child's perspective, rendering often heavy topics with a buoyant sleight of hand.
We watch as the Kemper family endures poverty and antisemitism as they move around Europe. Anna, 10, stubborn and determined, isn't afraid to be thrust into these new situations, learning Swiss culture, then French, and ultimately excelling in spite of everything. Supported by her caring mother, her worldly father, and her stoic brother, the Kempers are a study in resiliency.
In a world upside-down, When Hitler Stole Pink Rabbit reminds us that together we can overcome anything. Underrated, perhaps because of its wholesome qualities, this film is one you can watch together with your older children.
Stream on Tubi. Rent on Amazon Prime or Apple TV. In German, French and English with subtitles.
Discover more about Jewish arts and culture, including film reviews, Jewish music, and more.
Related Posts
Image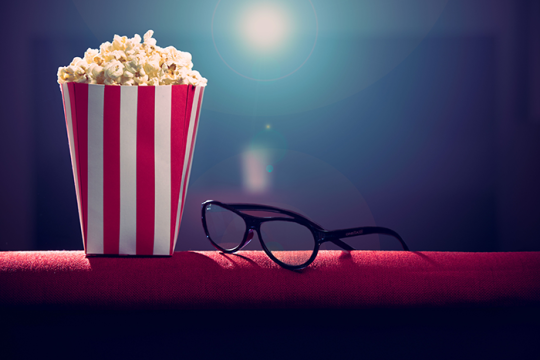 Two very different Jewish films have emerged on the 2023 late summer film scene. One depicts the trials and tribulations of a 75-year-old legislator during the greatest crisis of her life, the other portrays a 12-year-old girl on the cusp of adulthood.
Image
As we are amidst the season of new beginnings - new Jewish year, new school year, and new Torah cycle - we have a wonderful opportunity to explore the many Broadway composers who were inspired by the Biblical beginnings of the Book of Genesis.
Image
One might not immediately associate Frank Stella (b. 1936), the American painter, sculptor, and printmaker noted for his work in the areas of minimalism and post-painterly abstraction, with a lyrical poem that concludes the traditional Passover meal.