Image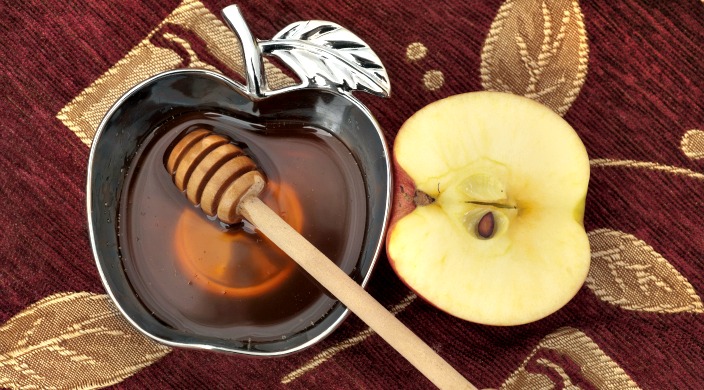 There are pages
even in my new machzor
that I imagine stuck together,
remnants of honey from my daughter's sticky fingers,
sacred fragments
of words and stories
memories
and possibilities
smudged
one atop the other
like sandcastles on a beach
trying to describe a person's life
full of tiny specks
and bold mysteries.
Pages,
bound and stuck,
like so much of life,
sweet and stubborn,
worn
they help us gulp down the bitter
with the delicious.
Tender
we separate
sticky pages
and sticky hearts
lest we tear them
and smudge
or erase or wreck words
and worlds and loves
that call us toward redemption and hope to
confront our mistakes
our misdeeds
our transgressions
our failings,
all the messy stuff that makes us
sweat and makes us
human.
So much history
in the stories and pages—
footnotes of affections
and corners to hold places we intend to return to
someday
and bland dislocation on the margins;
Cries in the center of each folio for
Affection
Belong
Community—
A human alphabet searching for holiness and wholeness
Dreams of purpose
Meaning
Courage
Dignity—
All pages in a sacred text
we hold
trembling
to absorb
rewrite
and write anew.
T'kiyah vibrates in our palms.
We nest the spine of our books
in our palms:
Sticky
Stuck
Poetic
Torn and worn and
hopeful and new;
with the faint aroma of sweetness on our fingertips
we reach to pen the next verses
of a year, a song, a day
with the inconceivable hope
that people once enslaved by Pharaoh will
discover the nectar of courage in their souls to confront
today's pharaohs
and join with those in exile to be free;
to pen a poetic embrace of the Divine
and emerge from the wrestling match
on top.
We pray our fate is better than the ram's
that our wandering isn't exile
and our wondering leads our faith to justice and righteousness
that our purpose is to taste the sticky residue of eternity on our tongues
and
that we face each other
in forgiveness
that humility is balm to our inevitable sting;
that we sing with sweet love
in abundance.
And we forget not
the bees
who braided honeycombs
of holiness and enduring faith
that
the odor of sweetness dazzles
our tongues
and the pages
of our books shine golden
with love.
Related Posts
Image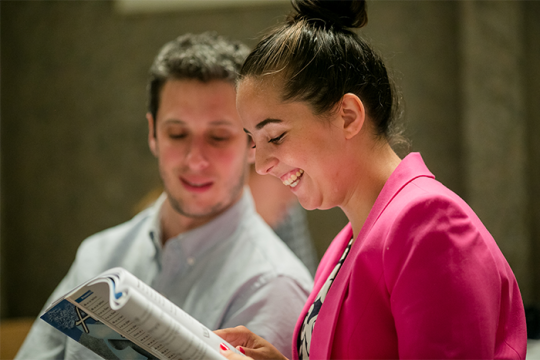 Lifelong learning, however, can be easier said than done. For many, as they enter adulthood, with its competing demands and obligations, setting aside time for learning – and especially for Jewish learning – can be challenging indeed.
Image
At 10, Jeff Erlanger appeared on "Mister Rogers' Neighborhood" in his wheelchair. I recently asked Jeff's parents about how they raised such a competent and loving son.
Image
When I became rabbi of Monmouth Reform Temple in Tinton Falls, NJ, I quickly discovered that some people in our community thought we were a church. Mail was addressed to "Monmouth Reformed Temple," and letters were addressed "Dear Pastor."