Image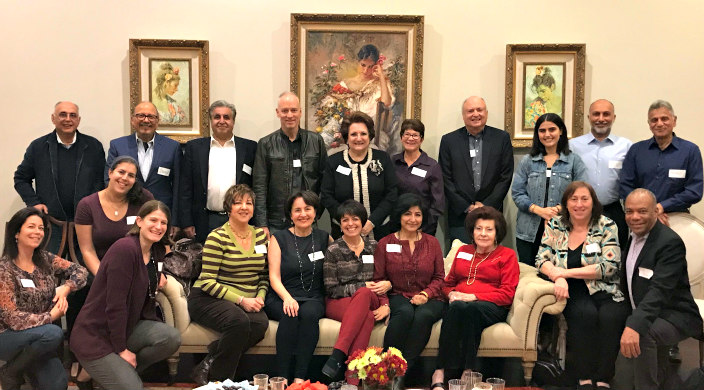 When Jews and Baha'is sat down for conversation over dinner, the similarities were astounding and the connections were delicious.
Congregation Or Ami's Sukkat Shalom: Housing and Peace for All Community Justice Team felt gratitude while connecting with our Baha'i neighbors over Persian rice and cups of tea.
Assembling an Interfaith Coalition
Over the past year, Rabbi Julia Weisz has created an interfaith coalition committed to facing head on the crisis of homelessness. Building upon Rabbi Paul Kipnes's vision placing Tikkun Olam (repairing the world) at the center of Congregations Or Ami's sacred work, our congregational mission has blossomed. Now, in partnership with the Religious Action Center of Reform Judaism, LA Voice, and Hebrew Union College-Jewish Institute of Religion, and with funding from the Heritage Foundation, Congregation Or Ami has assembled interfaith partnerships between Jewish, Hindu, Islamic, Christian, Baha'i, and other communities.
So when the Calabasas Baha'i community invited us to join them for interfaith dialogue, Or Ami eagerly accepted. Sima Mobini, one of the group's leaders, created a delicious feast at her home and we sat down to get to know one another better.
Conversations flowing that evening focused first on parenting, travel, interests and family. We were astounded by the similarities.
Centrality of Israel in both Religions
As Or Ami congregant Myron Dembo shared, "I enjoyed the dinner with the Baha'i group because of the trust and respect it generated. One of the Baha'i leaders summed up the occasion with a simple statement: 'We have so much in common.'" We traded stories about moving, eye-opening trips to Israel, where our Baha'i friends have made many pilgrimages to the sacred Baha'ai Gardens in Haifa. We share a connection to Israel, a place that is sacred to many of the world's major religions.
Baha'is Believe All Religions Guide Us to God
We taught each other about our most cherished values. We learned that the Baha'i focus on the worth of all religions, and the unity and equality of all people. "Unity, inclusion and being of service–these are some of the pillars of Judaism that we hold dear as well," said Or Ami's Nina Treiman. Baha'i followers believe that all of the world's religions guide people on their own path to the same core values and to God. The Calabasas Baha'i community members inspired us with stories about how they carry out these values in their everyday lives, even as we talked about our commitment to tikkun olam (repairing the world). We all – Baha'is and Jews – recognized that we shared the same desires to repair the world and bring people together.
Ultimately, we agreed that we wanted to find ways to continue our relationship and engage in dialogue. We started brainstorming ideas, from feeding the homeless together or creating a shared worship experience to bringing our youth together to bond and talk about spirituality.
We traded invitations to each other's homes, community events, and holiday celebrations. Rabbi Julia Weisz, who has been working to develop relationships with clergy throughout the Valleys, was thrilled that our interfaith outreach is bearing fruit.
Different Faiths, Shared Values
Walking in as strangers, we discovered we had so much in common: from a love of delicious foods like fragrant Persian rice and sweet apricot chicken stew to a deep dedication to family at the center of our lives. It was an intimate night with caring people – of different faiths but shared values – the first, we all agreed, of many more to come. We walked out into the evening feeling grateful for the warmth and joy this dinner created.
This holiday season, let us continue to be thankful for the blessings of friendship, community, and good neighbors. We hope that our relationships – continuing and new – will contribute to our own efforts of tikkun olam, repairing our broken world.
Lori Levine is the rabbinic intern at Congregation Or Ami in Calabasas, CA.
Related Posts
Image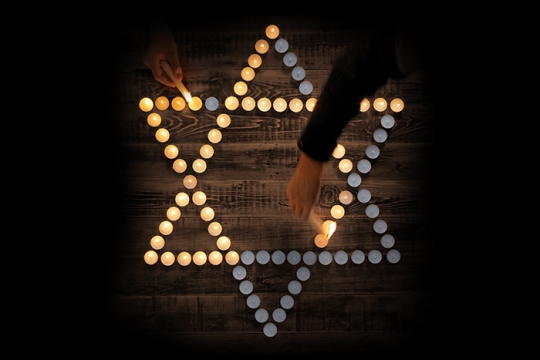 What does it mean to remember? It is to live in more than one world, to prevent the past from fading, and to call upon the future to illuminate it.
Image
A camel carrying a load. A golden pair of balanced scales. An open heart and an open mind. These are three of more than two dozen artists' visions of justice and righteousness featured in the invitational exhibition, "Tzedek Boxes: Justice Shall You Pursue."
Image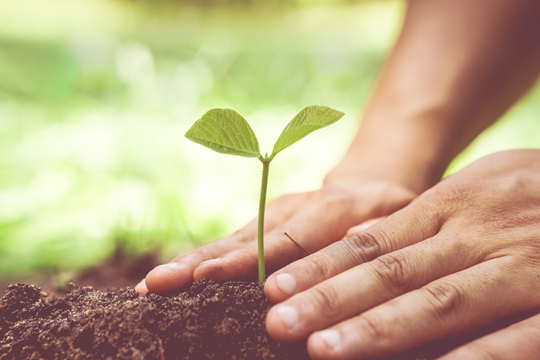 Tu BiShvat, the Jewish New Year of the Trees, is upon us. While it may not be the most celebrated new year in the Jewish tradition, there is a simple power to the holiday - the call for us to become attuned to nature and learn what it can teach us about personal growth.