Image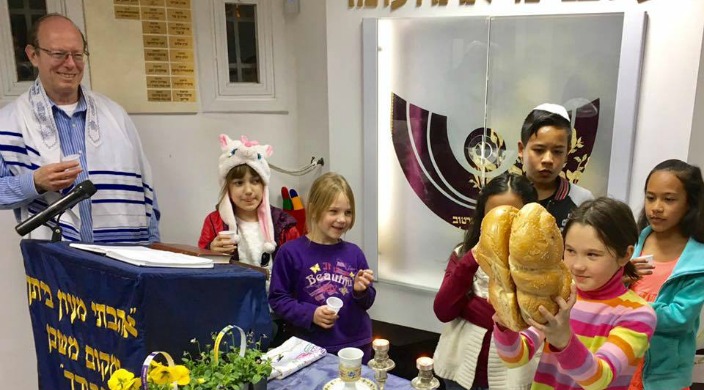 "What are you, religious?" he asked scornfully, eying my uncovered elbow as I sat in a t-shirt, a fitting choice given the scorching Tel Aviv summer weather. In three little Hebrew words, I felt my dignity taken away. What did my five years of cantorial study and ordination from the Reform Movement, Hebrew Union College, mean to him? In that moment, my title was stripped away and my Jewish identity was contested all together. 
This month marks chai years (18) since I came to study music in the United States. It's funny how 18 years can disappear with just one loaded comment. All the wisdom and maturity I acquired, all the lessons and nuances I learned about American culture – poof! Gone!
When I first moved to the U.S., I intended to stay to attend school for a couple of years. Life sort of just happened, and I rolled along with it. How I crossed the bridge between being an Israeli musician from a traditional Sephardic home to a Reform cantor in New Jersey is a long story. Although the journey I have taken to cross over and expand my definition of who I am as a Jewish person is complex, it's beauty and nuance are wiped away in just two seconds thanks to an uninformed taxi driver in the streets of Tel Aviv. This comment served as a reminder of the judgments, intolerance, and narrow understandings of Judaism that are prevalent across the ocean in our Jewish homeland.
Every day, I grapple with semantics, with definitions. The word "dati" – religious in Hebrew – has become a definition that has almost nothing to do with a deity, a spiritual practice, or even frequency of prayer. It is a distinct definition of who one is culturally and the group of people with whom one identifies. It is also a political statement, often divorced from any soul-searching or struggle. It is expressed in the clothing one wears and the stringency of one's halachic observance. The opposite of dati is "chiloni" (secular). This word is just as much a category, a boxed definition, even a curse. It means one is most likely left wing, observes nothing Jewish, and is disconnected from tradition. Those who are chiloni may have a spiritual practice, but it happens in a yoga studio, not a synagogue.
Of course, these definitions are black and white, and most Israelis reside in the grey. When the taxi driver asks: "What do you do there in America?" and I respond, "I'm a hazzan (cantor)," he may give me a piece of his mind, telling me what he thinks about a woman cantor. Or, he may spout his unsolicited opinion about Reform Judaism. (Although I didn't ask, I'm going to hear about it because I'm in a taxi and I have to get to my destination.)
Every summer, I go home to Israel with my children, so they will know who they are, so they will speak Hebrew, and spend important time with family and friends. I won't play all holy, however; I also go for the coffee, the ocean, the hummus, the salads, the peaches, the chutzpah, the bike riding, the evening breeze, the sushi, and much more. Every year, I also make sure to spend time with the quickly developing and rising wave of liberal Judaism in Israel.
I often welcome Shabbat with various Israeli communities: Beit Tefilah Israeli on the Tel Aviv Port in the North of the city, in Jerusalem's Ein Hakerem neighborhood with our twin congregation Achva BaKerem, and in the Galilee with Rabbi Or Zohar in the village of Hararit. These congregations offered the most magical and spiritual experiences of my life, filled with stunning, introspective musical moments, meaningful words of Torah, and beautiful feelings of community sharing intimate moments of pain and love.
All of them offered deeply religious experiences, but using the word "religious" is off limits. The aversion to the word because of its cultural associations is almost paradoxical. When a synagogue community gathers to welcome Shabbat, it is a religious experience. In the chiloni culture, however, even when welcoming Shabbat, the word "religious" is not used.
Welcoming Shabbat with prayer includes selections from our prayer book together with "secular" Israeli songs – classical and contemporary. The music creates sacred moments alongside shared thoughts around the weekly Torah portion. Every word reveals mysticism, not because they are unknown, but through the beauty of the poetry. Often, the contemporary language borrows from the metaphorical world of the ancient text. The community shares memories with the Kaddish prayer, engaging in a spiritual experience, one they insist is not religious, but "only" secular.
The worship experiences I participated in this summer in Israel, however wonderful, are shared by only a privileged few – those have been searching for a spiritual home and the small number of Israelis who want to reclaim Judaism as their own. Since Prime Minister David Ben Gurion relinquished all Jewish questions and leadership to the Orthodox rabbinate at the inception of the State of Israel, they have held a sole monopoly over these matters. This status quo in 1948 seemed unthreatening and minor. No one could have imagined how the balance would tip under its own heavy weight; no one could have pictured the deep divide that has torn and is continuing to tear the country apart.
The religious reality in Israel today is a painful one. Orthodoxy has become isolated, extreme, self-serving, and perhaps even corrupt. Israelis are deeply divided between religious and secular, and each group wants nothing to do with the other. A large majority of secular Jews have completely given up on Judaism. All public Jewish practice is associated with Orthodoxy, and most people don't want to hear anything about an alternative possibility. But when bridges can be built between progressive Judaism and secular people, when individuals are open to tasting what we have to offer, a liberal Jewish experience may reveal a world of meaningful spirituality and deep engagement with text and tradition.
Indeed, some Israelis have come a long way, and the strength of Jewish renewal in Israel and the endless creativity in American Judaism are a testament to this progress. Yes, it is happening right alongside assimilation and amidst the diminishing numbers of practicing Jews, but there is so much exciting potential for what can be if we let go of our stigmas of what we think words mean and try to explore the possibilities of what they can mean. 
Related Posts
Image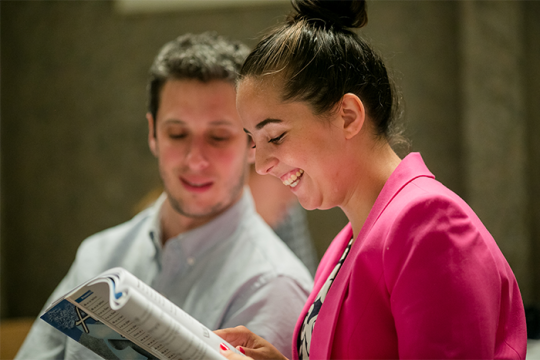 Lifelong learning, however, can be easier said than done. For many, as they enter adulthood, with its competing demands and obligations, setting aside time for learning – and especially for Jewish learning – can be challenging indeed.
Image
At 10, Jeff Erlanger appeared on "Mister Rogers' Neighborhood" in his wheelchair. I recently asked Jeff's parents about how they raised such a competent and loving son.
Image
When I became rabbi of Monmouth Reform Temple in Tinton Falls, NJ, I quickly discovered that some people in our community thought we were a church. Mail was addressed to "Monmouth Reformed Temple," and letters were addressed "Dear Pastor."