Image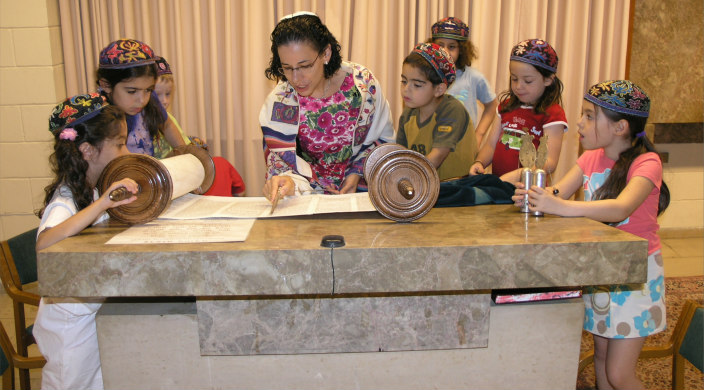 On a recent Wednesday, the Hebrew Union College-Jewish Institute of Religion (HUC-JIR) first-year students gathered together for Israel Seminar. One day every week we focus on a different aspect of life here, viewing the country through historical, political, and sociological lenses. That week, we focused on Haredim, traditionally observant Jews often referred to as ultra-Orthodox in the U.S.
Although many people view this group as a monolith, there is a huge variety within and among the Haredi community. Some neighborhoods are plastered with signs decrying the influence of computers and smartphones, while others openly use this technology with varying types of filters. Some Haredim are openly anti-Zionist because of the secular and non-Messianic nature of the state, while others express gratitude for the country and contribute to this enterprise.
In the first session of the seminar, we'd met a young feminist Haredi activist who ran for political office in the latest elections. She also started a beit midrash (house of study) program to educate women in Talmud, something that is traditionally frowned upon or forbidden in her community.
I write all of this because it is important to understand that just as it is inaccurate to paint all progressive Jews with a broad brush, the same is true for Haredi Jews. With that said, the second session of the seminar took a very different turn. In a group discussion with a Haredi couple, one of my classmates asked about their opinion of Women of the Wall, an organization fighting for gender equality at the Western Wall. Specifically, the student asked what they thought of the religious children, women, and men who verbally and physically assault this feminist group. Without endorsing the behavior, the couple said that the women were asking for this violence by disturbing the status quo.
Whatever my personal opinions, I can understand arguments against reform and change in Judaism. I can understand a desire to maintain systems as they currently exist. I can understand the resistance to feminism and the fear of gender equality. But to say that people advocating for change are asking for physical violence is something I cannot comprehend or accept. In fact, I understand this viewpoint to be antithetical to Jewish values.
I left that session wondering whether the future of Israeli Judaism looks more like the nuanced vision presented in the first session, or more like the reactionary stance of the second session. Luckily, though, that particular Wednesday included a third session. We ended the seminar day early to attend the ordination of four new Israeli Reform rabbis. As evening fell, we sat in Blaustein Hall overlooking the illuminated walls of the Old City, as four rising progressive Jewish leaders received smicha (rabbinic ordination) and assumed their new titles. These people have already spent time building, shaping, and caring for communities all over the country, and they too are part of the future of Israeli Judaism.    
It is easy to get caught up in feelings of frustration and sadness when our values are denigrated or even attacked. At the same time, it is important to stand firm in our convictions and take part in building the world we wish to see. It is important to remember that we have an equal share in shaping the Jewish future, and with the growing numbers of caring and engaged Israeli Reform rabbis, I have confidence in our ability to do just that.
Related Posts
Image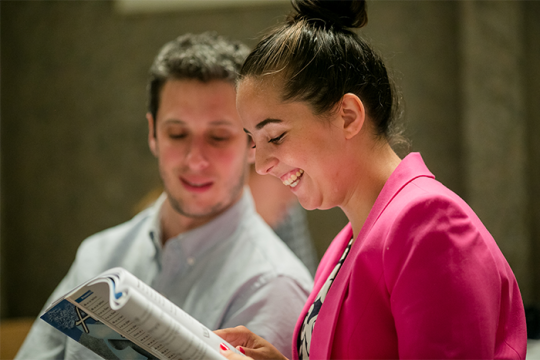 Lifelong learning, however, can be easier said than done. For many, as they enter adulthood, with its competing demands and obligations, setting aside time for learning – and especially for Jewish learning – can be challenging indeed.
Image
At 10, Jeff Erlanger appeared on "Mister Rogers' Neighborhood" in his wheelchair. I recently asked Jeff's parents about how they raised such a competent and loving son.
Image
When I became rabbi of Monmouth Reform Temple in Tinton Falls, NJ, I quickly discovered that some people in our community thought we were a church. Mail was addressed to "Monmouth Reformed Temple," and letters were addressed "Dear Pastor."